Outside Blashyrkh. Debut album by Abbath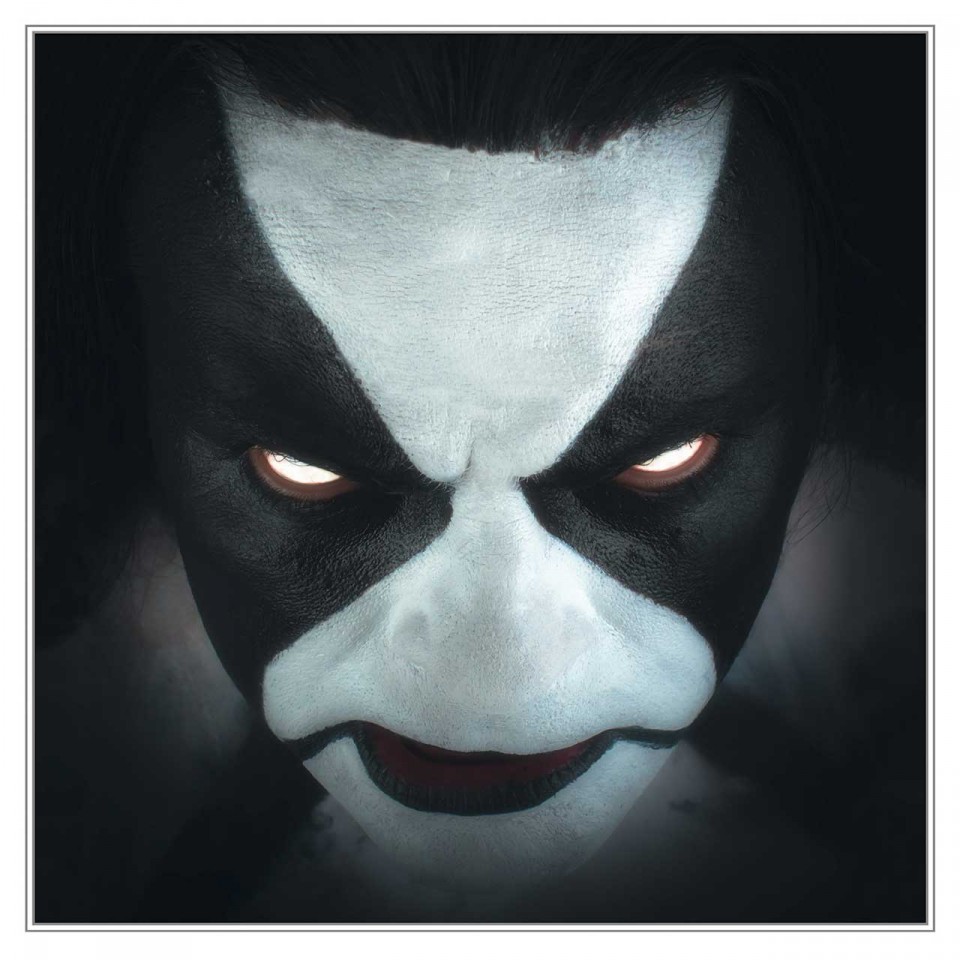 Abbath's stage name speak volumes nowadays and no matter how many there were variants of the debut album's title, in this case "Abbath" is an important part of the LP's success. With more than twenty years of stormy career under his belt Olve Eikemo was a founder and a constant member of Immortal, the uncompromising Norwegian metal band that joined Mayhem, Darkthrone, Burzum influencing modern metal scene. Nevertheless, Abbath's solo CD party brings disappointment.
No doubts, "Abbath" offers the listener true branded black metal. Eight songs with already familiar singles are based on heavy, high-speed guitar parts, classical Eikemo's guttural vocals, everything as you may expected. However, not the best of them open the album. Warlike, but absolutely unexpressive track "To War" goes to more vivid, almost disco-rock "Winterbane". It seemed at this stage Abbath will escape those routine single-type riffs and finally will show the whole might of the new material. But the following "Ashes Of The Damned", "Oceans Of Wound" also have lack of skillful, saturated, rapid guitar sound that was recorded by Abbath on dynamic "Damned In Black" (Immortal, 2000) or even "At The Heart Of Winter" (Immortal, 1999). At the same time, from song to song there is a question, where are the drums? Where are the frantic hyper-blast, expressive, irresistible rhythms, which also were recorder by Eikemo several times? As for the drums, "Abbath" sounds really faint even against the early "Pure Holocaust" (Immortal, 1993) and "Battles In The North" (Immortal, 1995).
However, there are still some things that will trigger your emotions. The fifth track, the powerful "Count The Dead", indeed the strongest song of the album, opens the other side of the CD. With the funeral hail "Count the dead!" Abbath unchains his rabid riffs and insane rage, missing thunderous drums and pretty spectacular solo. Slowing down a bit, musicians "pass" the following songs: furious, impulsive "Fenrir Hunts" and a heavy "Root Of The Mountain", kind of the album's black sheep that differs with the average rate and some traits of groove metal. Pushing itself to the limit the band finishes "Abbath" with no less intensive, impetuous track "Eternal".
To sum up, it is vital to note the main drawback of "Abbath", which is expressed brighter after recurring listening. The record is definitely deprived of enough density, the overall congruence of the material. Of course, the one who won't compare Abbath with Immortal also will be a right one. But despite Olve Eikemo quicky tries to separate from the band, his music still echoes earlier works. There is an impression that the album was recorded in a hurry, with the aim of self-affirmation or some other personal aspirations of the musician.
In general, do not delay the CD checking. Perhaps, "Abbath" won't take you to the snowy peaks of Blashyrkh, but still the work is definitely worth considering.
Listen to "Abbath" full album streamListen to "Abbath" full album stream
By Yuriy Somov