"Here we come, the Army of the Night..." - new album "Blessed & Possessed" by Powerwolf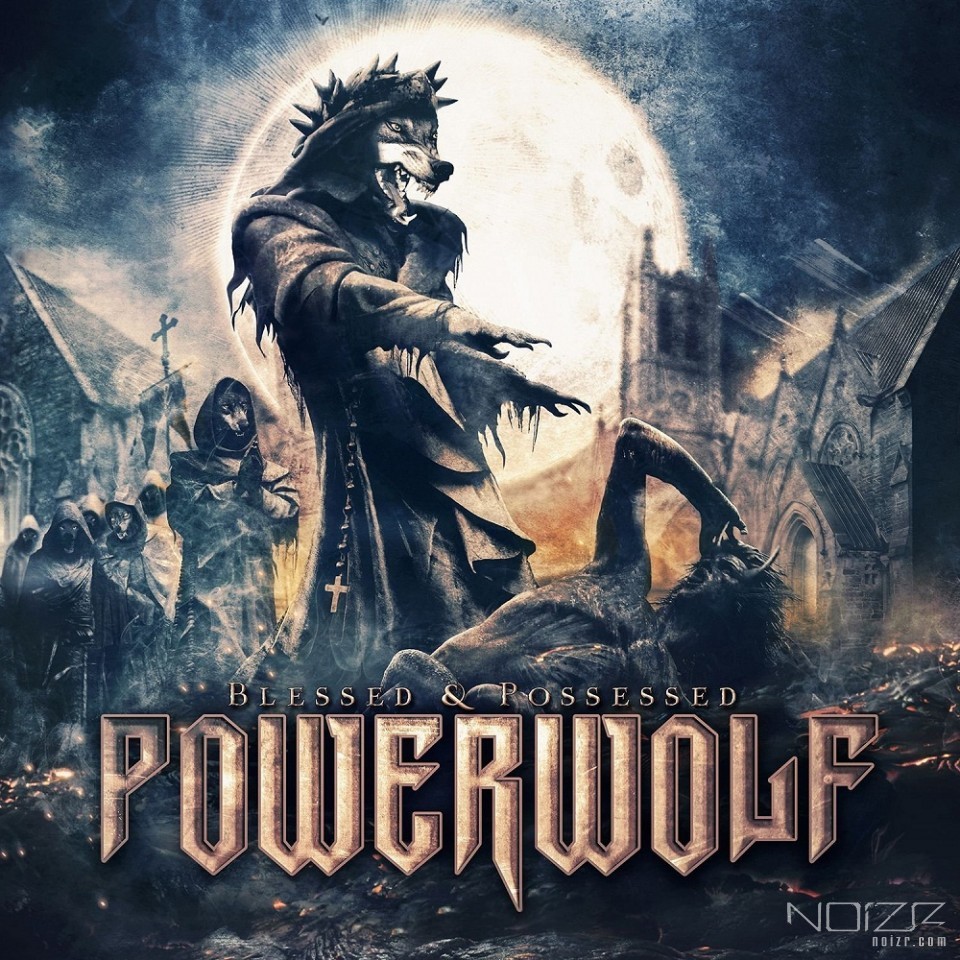 Power metal, as a specific music genre, can be infinitely argued nowadays. It's your own choice to agree or disagree with a statement that such style is like a "cash cow", stuck in development and got bogged down with same releases. However, who says that it is forbidden to play powerful, bold metal, if it sounds great?! Still not sure? Guys from Powerwolf confidently proved this with a great fans' support. On the 17-th of July, the German heavy-metallers presented their sixth studio album "Blessed & Possessed", released via Napalm Records.

"We are observers and not fighters on religious scene" – guys say. Powerwolf became famous because of original approach to popular subjects in such music genre. They didn't choose "light" or "dark" side, band went their own way instead. From album to album, charismatic Attila Dorn's vocals, accompanied by heavy guitar riffs and organ lines, narrates about religion, witches, werewolves and armies of Darkness with very noticeable notes of sarcasm and black humor. The new record seems to be the same.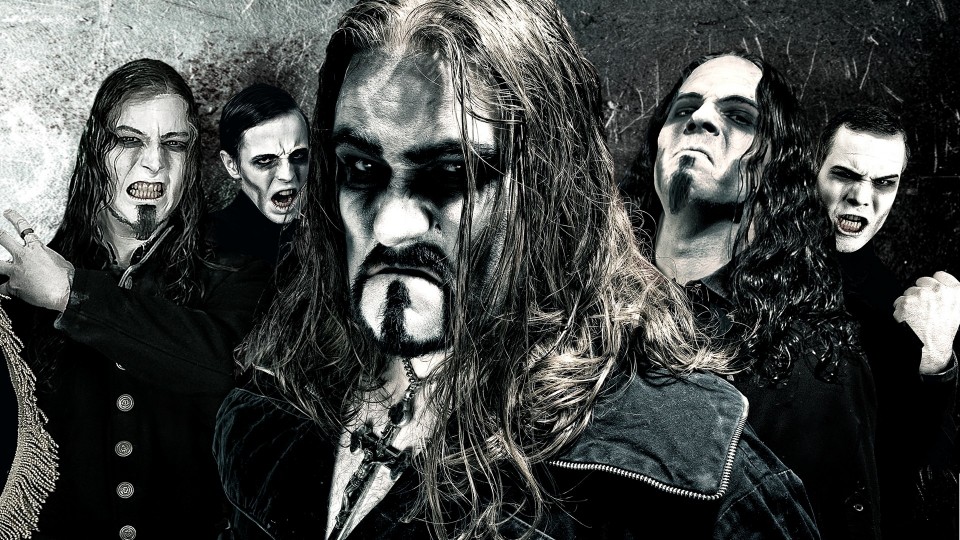 Triumph and twilight. The ringing bell of decrepit church and scenes of eternal battle between good and evil. In other words, all this is "wolves" irreplaceable image. Zippy and powerful guitar riffs, gloomy choral accompaniment and wholly saturated overall atmosphere. Powerwolf fully met expectations of fans and recorded next fantasy narration. Being no better nor worse than the other group's albums, "Blessed & Possessed" takes its honorable rank in the band's discography.
"We have just had the pleasure to listen to the mastered album for the very first time," — Matthew Greywolf recently reported: "We're more than proud and satisfied with the result, and yet can hardly believe to have finished this intense production. Our producers did killer jobs giving these songs exactly the sound they need."
"Blessed & Possessed" consists of 11 songs:
Blessed & Possessed
Dead Until Dark
Army Of The Night
Armata Strigoi
We Are The Wild
Higher Than Heaven
Christ & Combat
Sanctus Dominus
Sacramental Sister
All You Can Bleed
Let There Be Night
The first part of album's tracklist includes the most prominent and heavy sound compositions that at once involves listener into the thick of things. Such songs as "Blessed & Possessed", "Armata Strigoi", "We Are The Wild" definitely stand out from another tracks. Moreover, earlier appeared online "Army Of The Night" can be boldly placed on the top of new album's list. Let's pay our attention to the official video for the song:
Too much pathos and theatricality? Yes, even such words can be used describing the band, vocals and CD altogether. Nevertheless, guys have done a great work. The result didn't exceed expectations, didn't surprise by originality, but it really brought new quality album, recorded in Powerwolf's music style to the group's discography.
Everybody likes surprises, don't they? Powerwolf presented to its listeners "Blessed & Possessed" deluxe-version. The album's additional content consists of ten topical covers on Judas Priest, Ozzy Osbourne, Amon Amarth, Iron Maiden, Black Sabbath, Running Wild and other famous rock bands.
All in all, "Blessed & Possessed" is just a perfect digest of forceful atmospheric power metal with its theatricality and irony. And nobody needs to reinvent the wheel.
Feeling happy and satisfied, Powerwolf is organizing a tour to support the new album. The first poster is already online!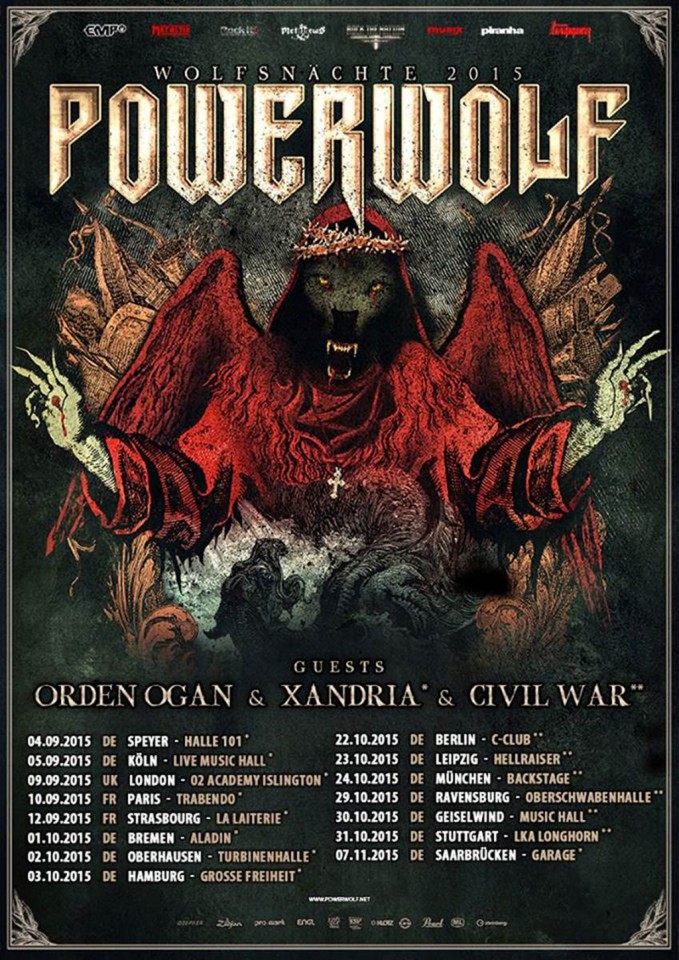 By Yuri Somov
Photo: singerwallpaper.com