​Heavy old school: Opeth's new album "Sorceress"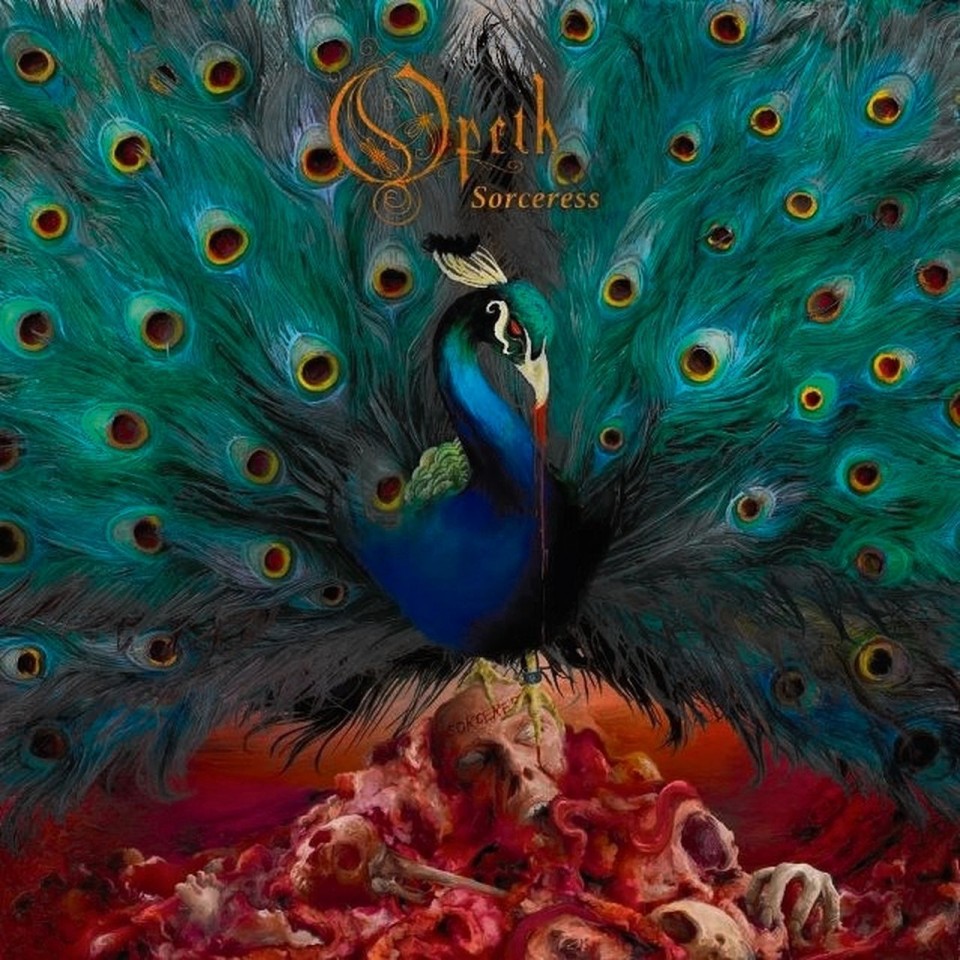 Once again, while listening to the new Opeth's album I catch myself thinking of how would Mikael Akerfeldt comment on one of the latest records in the band's early days when the guys were playing some ardent death metal. However, it's absolutely possible that the musician would be happy with that stock of the new ideas and longstanding experiments, that have already entrained the musicians and allowed them to go with the flow from one genre to another for more than two decades.

Since 2011 and the album "Heritage", Opeth's members were seriously carried away with some kind of progressive rock with tangible 70's traits. We could hear similar experiments before, but already the third LP in a row stands out from their varied discography with that distinct old school influence. I suppose that may attract a lot of fans of Jon Lord's keys and Ritchie Blackmore's guitar solos played in unison on the legendary "In Rock" or "Machine Head" albums.
Such associations were evoked by Opeths' twelfth LP "Sorceress", which came out on September 30 via the band's own label Moderbolaget, as well as via famous Nuclear Blast, with whom the band signed a contract this June.
With eleven fresh and varied songs, the musicians demonstrate the set of completely unpredictable rhythms, which at first sight can even seem to be completely incongruous. Following such spontaneous ideas, Opeth tear their linen of acoustic sound with some sharp guitar riffs, or vice versa, alternate the flows jaunty chords with sudden melancholy.
"Sorceress" is impressively rich with acoustic parts, graceful strumming and delicate acoustic solos in such compositions as "Persephone", "A Fleeting Glance". I bet the musicians enjoy every note of those parts themselves, so good they are.
In addition, you may enjoy the sound of distinct old school keyboards in such bouncy tracks as "Chrysalys", "Era", which prompted the idea of heavier classic style. The title song "Sorceress 2" recalls Pink Floyd's acoustic motives of the same period.
Despite the timing with a mark of 56 minutes, it's quite easy and pleasant to listen to the album. It sounds like some spontaneous project by rocking old stagers and nowadays progressive musicians who joined their skills together. What is also interesting to point out, "Sorceress" has one of the most harmonious tracklists, where each composition complements the previous one.
The limited edition of the album includes another CD with five bonus tracks: live versions and several songs that didn't appear on the main list.
Tracklist:
Persephone
Sorceress
The Wilde Flowers
Will O The Wisp
Chrysalis
Sorceress 2
The Seventh Sojourn
Strange Brew
A Fleeting Glance
Era
Persephone (Slight Return)
CD 2 (limited bonus edition)

The Ward
Spring MCMLXXIV
Cusp Of Eternity (live)
The Drapery Falls (live)
Voice Of Treason (live)
By Yuri Somov