Ghost: "It's a constant improvement that we're trying to achieve"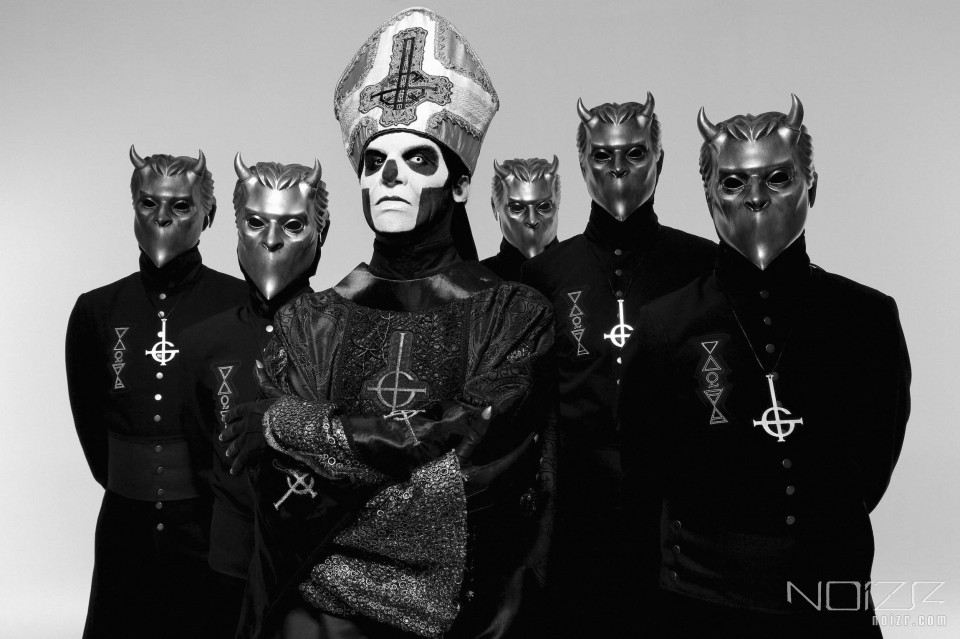 Ghost's appearance in the music industry has become a real resonance. Masks that hide their faces, stage-names, costumes, all this can be called a past stage that causes criticism about excessive shocking behavior. However, due to the completeness of its image and vintage notes of the 1970s occult metal the Swedish band gained popularity in quite a short period of time.

After two highly successful albums, Ghost has decided not to force their fans waiting so long and went back to the studio for recording their new album "Meliora". According to one of the Nameless Ghouls, the musicians are constantly working on themselves. The new album became a kind of "Zenith", which the group has reached.
"I think that the super-correct translation from Latin is 'for the pursuit of something better,' or 'all things better', or something like that. The title is more implying, ironically, this zenith that we think that we have reached. We're always building higher, and we're always getting a little bit faster, and everybody keeps earning a little bit more money, and everybody gets a little bit taller and a little bit tighter and a little bit… It's a constant improvement that we're trying to achieve."
On the 21st of August, the third full-length album "Meliora" was successfully released via Loma Vista Recordings in keeping with the best traditions of the Swedish band. In anticipation of their new record, Ghost did everything possible to intrigue and of course to entertain their audience.
Making fun of Catholicism dynasties, the "new" band's vocalist was traditionally announced this March. The previous leader was replaced by Papa Emeritus III, who was presented in the teaser below. As usual, musicians made their work with humor, keeping professional image:
We can only guess who is hiding under the new mask. Despite all the reasons to believe that Papa Emeritus is the same person, who was recognized by fans as Tobias Forge, Subvision's and Repugnant's vocalist, Ghost musicians continue arguing that the former Papa truly left the band.

"I think he's on some sort of vacation right now. Yeah, he's been relieved of his duties. That means that we have another one of those guys in house now, creating new problems. Different age, different problem," — Nameless Ghoul
Other members also got the new image, their uniform became more stricter and thematic. Ghost with its "new" line-up appeared on June 4 at the Sweden Rock Festival, presenting the Papa and performing three songs from the upcoming album.
A few months before the release, Ghost unveiled the album cover, created by the Polish artist Zbigniew M. Bilak, who is already famous by his work on "Infestissumam". Later some other impressive illustrations and artworks were presented on the painter's official page on Facebook. The same images were used in the album stream.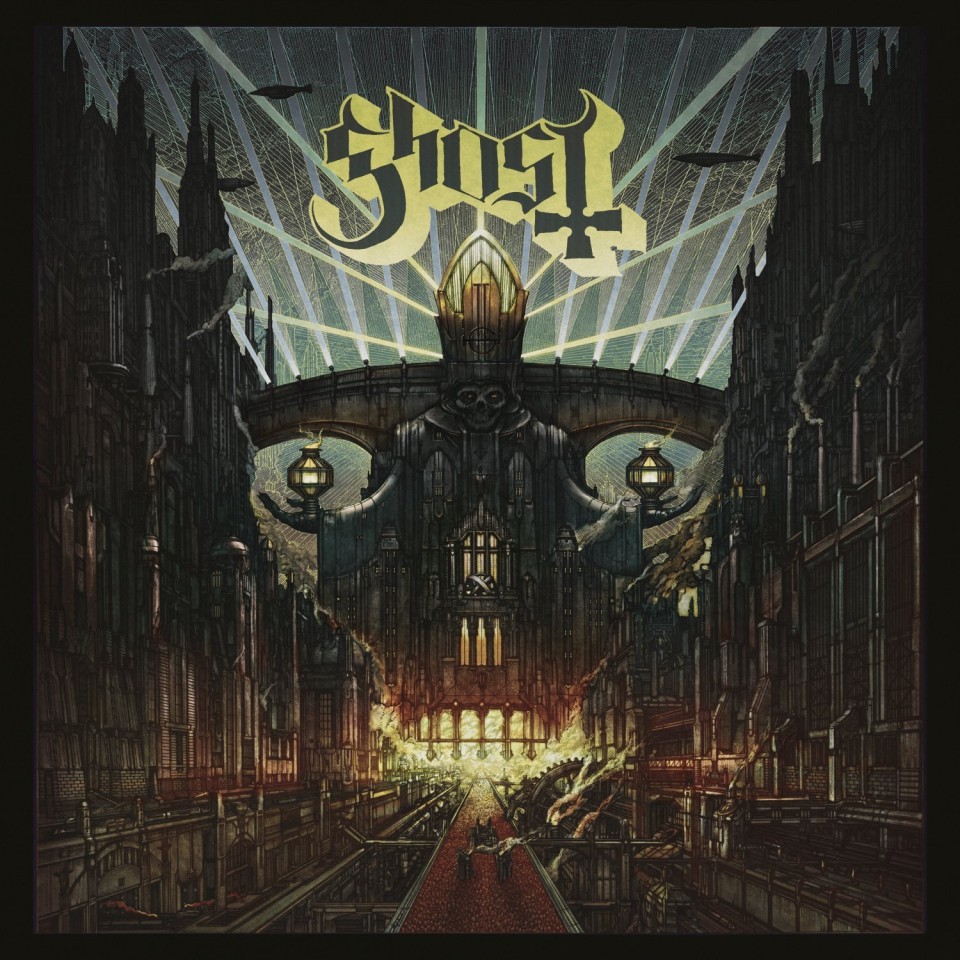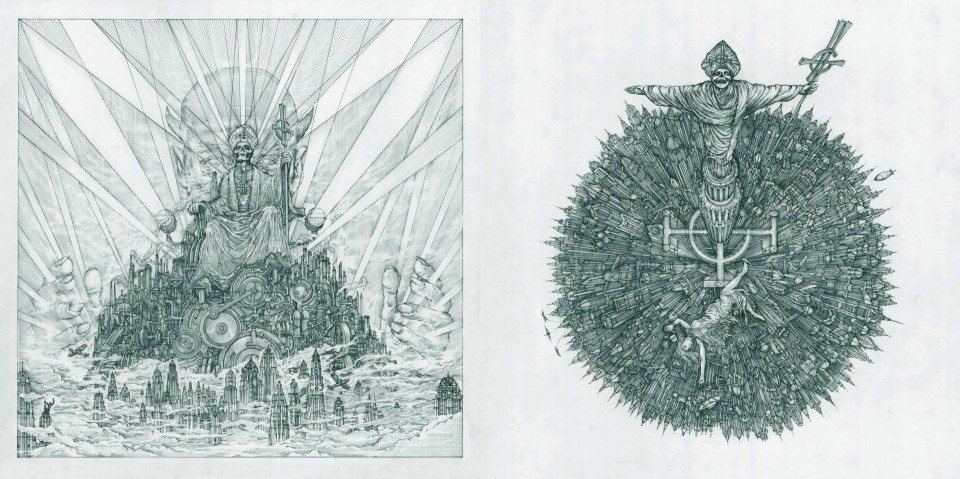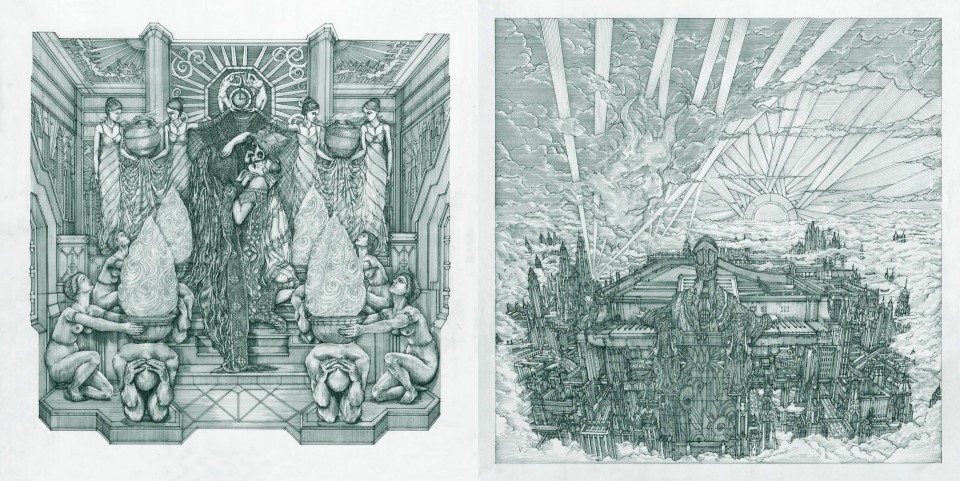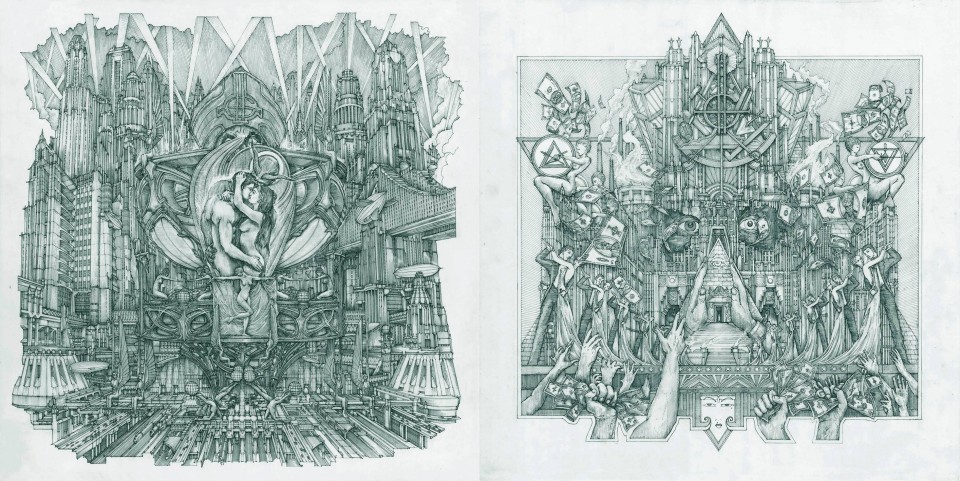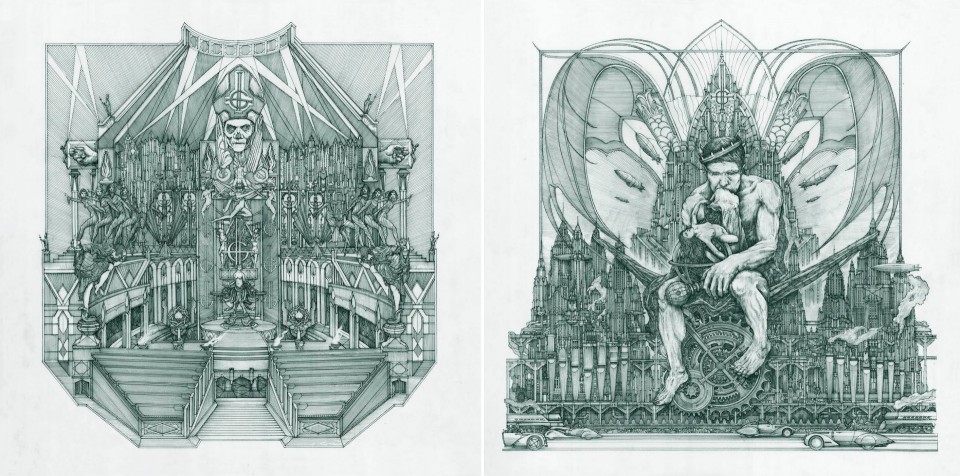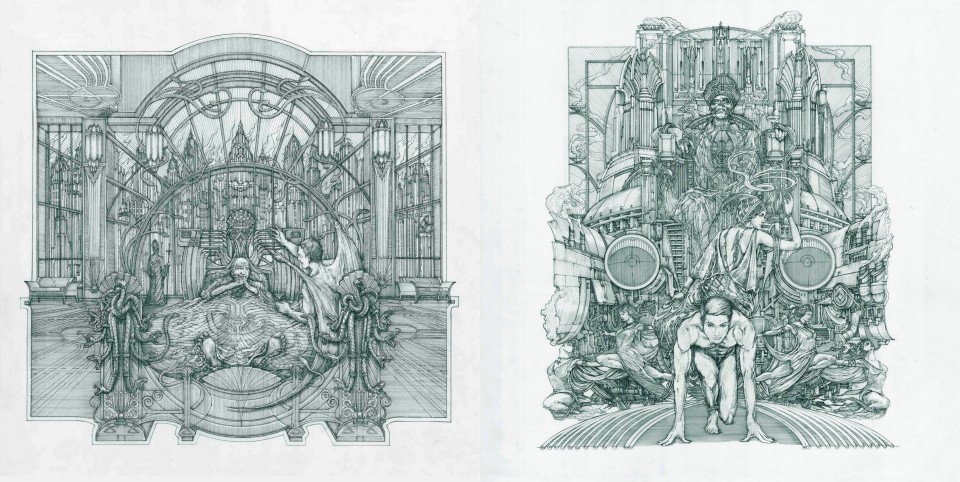 On the 18th of August, just a few days before the official release, the group played an acoustic set in Seattle's music market. It becomes the first concert as a part of the "Unplugged Tour" in the USA. After the show, the Nameless Ghouls and His Holiness Papa Emeritus III had a meet and greet with fans, where they signed hundreds of LPs, CD and posters. The "new" Papa really looks a little different, more young. After all, according to the legend, the current Ghost's leader is the younger brother of Papa Emeritus II. But his face as usually, covered by the mask.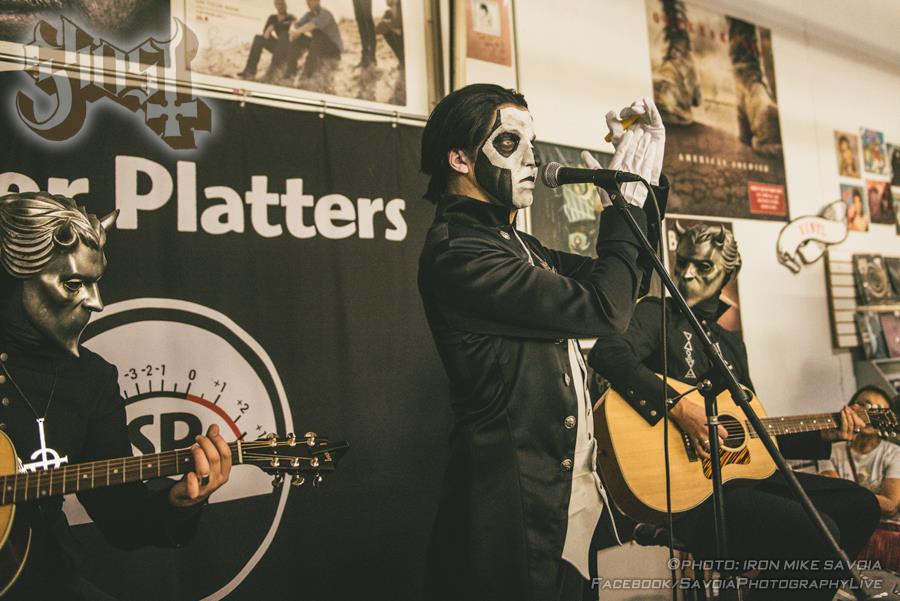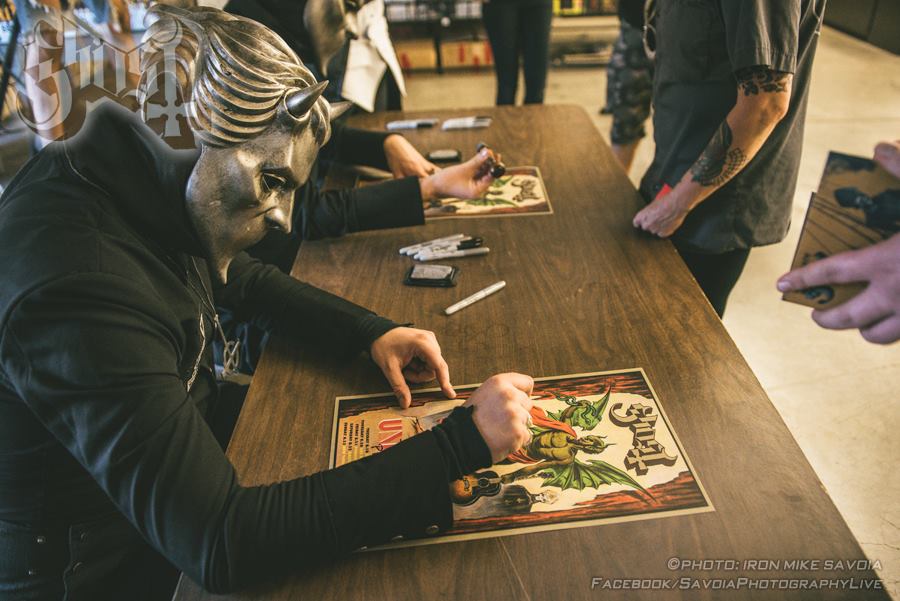 Occultism and mysticism. The show, which is personifying the Devil. All these things are so familiar to fans of classic metal and its various sub-genres. Since the distant 70s, the legendary Black Sabbath, Venom, KISS challenged critics and very narrow limits of censorship. They were followed by the next musicians' generation: Slayer, Mercyful Fate, Morbid Angel, Marilyn Manson... "Satan's music" has become a nightmare for parents and a wild delight for their teens. To hell with those moral teachings! Musical movement turned into a cult, a religion of generations. And what about the real goal?
On those thin verge between musical movement and true worship cult Ghost has succeed in getting a real fan army. Their image is full of irony, black humor and spectacular show.
"Some of these things have been with us for many years, just because… Not only was it intended, just from a fan point of view, that we wanted to… to be a sort of an Iron Maiden band in the sense that we wanted to revamp our schtick every time that we make a record, basically, just in order to keep it fresh and interesting. And also, that was definitely a necessity, just because we are. Like, aesthetically, we cannot live off, or feed off, our actual story the way that a more biographical band can, so we have to tell a story, basically," — Nameless Ghoul
Since its formation, Ghost proved themselves as masters of the experiment, skillfully mixing the genres of heavy/doom metal, stoner/progressive and psychedelic rock. The previous albums include dark motives of "Ritual", soft and unpredictable rhythms of "Ghuleh / Zombie Queen", powerful guitar riffs of "Depth Of Satan's Eyes" and impressive atmosphere of "Year Zero". Fans of tube sound and heavy metal pioneers listened spellbound to their music.
The new CD becomes a continuation of Ghost's thematic lines. On the second album, the group has moved from the Satan's origin to his accession to the throne. "Meliora" is the Papa's "preaching" about the reign of the Devil.

Album tracklist is 41 minutes long. It consists of ten very different character compositions:
Spirit
From The Pinnacle To The Pit
Cirice
Spöksonat
He Is
Mummy Dust
Majesty
Devil Church
Absolution
Deus In Absentia
Listening to the album, you can find dark, slow tracks "Spirit", "Cirice", "Mummy Dust", with acoustic introduction and hard, gloomy passages that gradually involve the audience in general mystical atmosphere of the album. One of the singles, "Cirice", was presented with the offical video:
The modest songs are changed with ardent bass and guitar rhythms of "From The Pinnacle To The Pit" and "Majesty". These heavy metal songs, which are accompanied with classical percussion. Like legendary occult albums of 70s, tracklist is diluted with minute-long organ and acoustic interludes in "Spöksonat" and "Devil Church".
There is even an acoustic ballad on the album. The fifth track "He Is" distantly resembling Ghost's cover for Army Of Lovers' "Crucified". This soft, instrumentally rich composition with a peaceful mood (if not to dive in its theme of His Majesty's Satan glorification).
Compared to the previous albums, it is worth noting the appearance of more skillful, deep sounding guitars. "Meliora" is full of virtuosic riffs, technical transitions and bridges. Like on the band's first CD, some compositions catch you from the start, as it was with "Con Clavi Con Dio", and now with "From The Pinnacle To The Pit".
"There were a few guidelines we were working of. The main one was that we felt on Infestissumam there was definitely a shortage of… I don't know what the word is…let's say riffage. Whereas that was not the case on the first one Opus Eponymous. So we wanted to make a record that had more riffs on it. So this time we wanted to focus on the guitar aspect from the start," — Nameless Ghoul
The songs are saturated with keyboards that really resemble 80's horror soundtracks. Synthesizer is more often changed by low and high organ notes. Piercing and seductive Papa's vocals supported by various choral accompaniment. In general, the band's sound is able to create an atmosphere of holy procession in the house of Satan.
Critics who predicted a short success and accused the band of uniformity, still have to listen to the album. "Meliora" will hardly become the new "Opus Eponymous", but in the long run it is a good album that could be called "classic" for Ghost. The group always tries to achieve improvements in its genre and sounding that's why it deserves attention.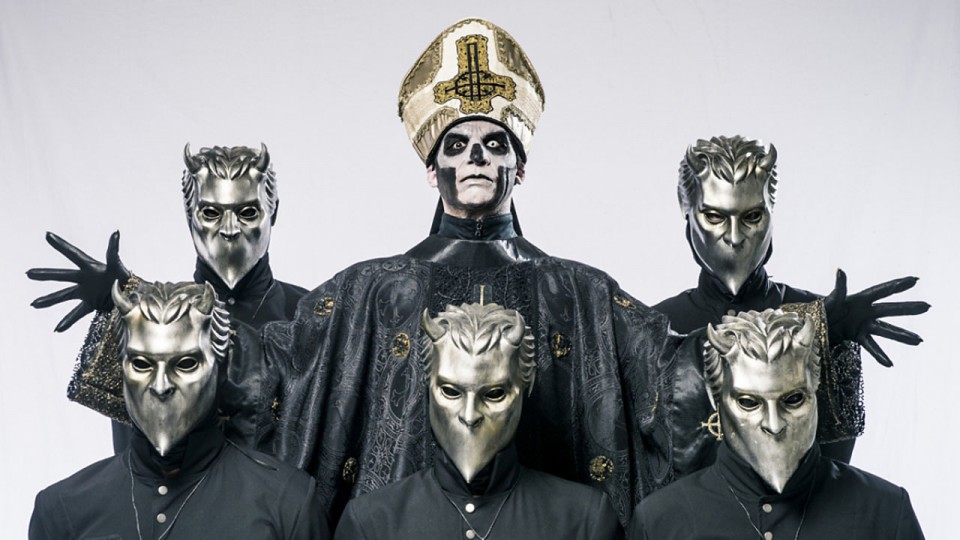 By Yuri Somov
Photos: Zbigniew M. Bielak, Savoia Concert & Event Photography, tumblr.com