​Detailed review for Children Of Bodom's "I Worship Chaos"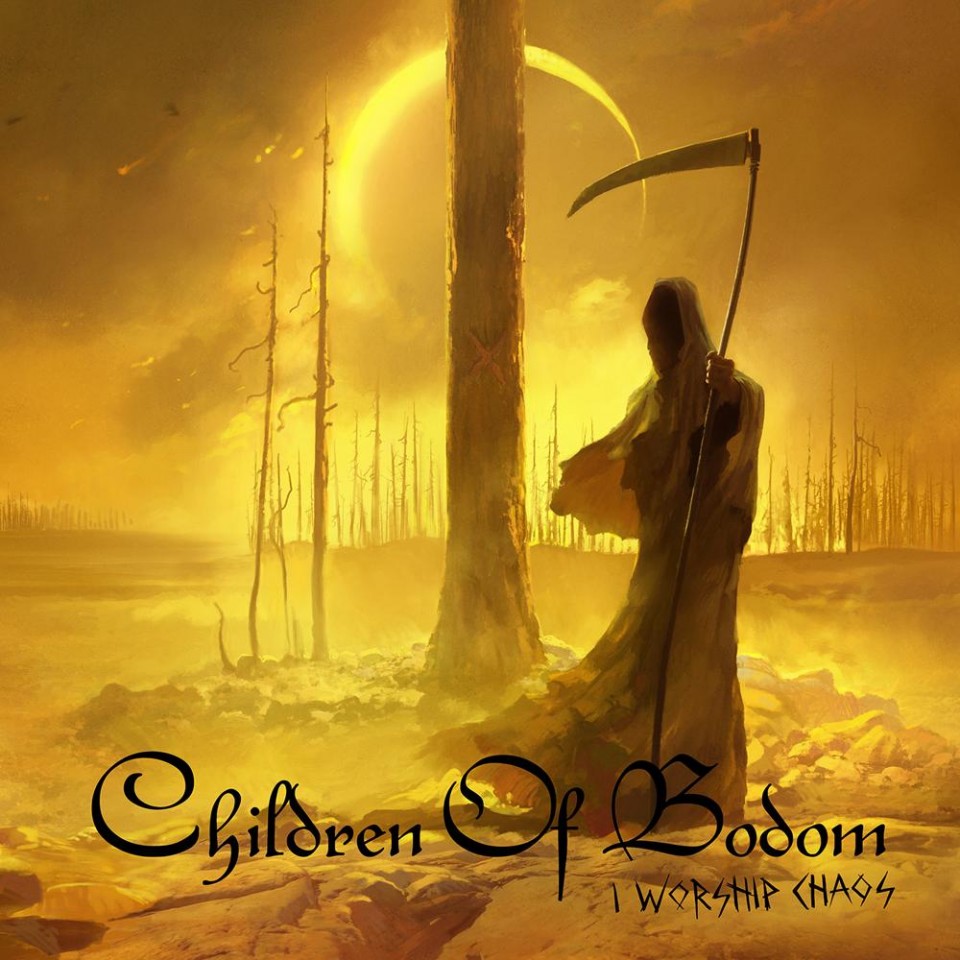 With the 9th studio album "I Worship Chaos", the Finnish metallers Children Of Bodom have created a real mess among the listeners. Just in a few days thousands of fans have taken completely different and quite categorical positions, calling the album a complete failure, while there were a lot of those who thought that the new release could be ranked as one of the best in the band's discography. This review will bear one more opinion, but at the same time it will appeal to rely on your own listening experience of "I Worship Chaos".

The band began its work on the album in spring of the current year and continued with the four members after the guitarist Roope Latvala has left Children Of Bodom (his first work with the group was a quite well-known album "Are You Dead Yet", 2005). Such changes made Alexi Laiho to take all the guitar parts during the recording session.
Alexi Laiho: "Well, without going into too many details, we were at a phase where we wanted to, sort of, have a new beginning and reinvent ourselves, on a certain level. And everybody — all four of us — were pushing it harder and putting more effort on the band and just working extra, extra hard. And he wasn't quite there with us, you know... So we felt like everyone's better off if we part ways at this point, and that's what happened. And I had… To be honest, I had decided, a month or so before that, that I was gonna do all the guitars on the album. I don't wanna talk shit or anything. it's just that that happens. It's life. It sucks. He was around for twelve years, and, for us, the band, it really is a family, and losing a member."
The album was recorded at Helsinki's Danger Johnny Studios with the participation of Mikko Karmila as the co-producer. Karmila is already known by his work on famous CDs "Hate Crew Deathroll", "Follow The Reaper", "Hatebreeder" and "Halo Of Blood". As for the artwork, the Finnish artist Tuomas Korpi became the author of the mystical album cover which seems to be quite banal as for Children Of Bodom. "I Worship Chaos" was released on the 2nd of October via Nuclear Blast label.
The tracklist consists of ten songs and a few bonuses, traditional covers for some well-known metal compositions:
I Hurt
My Bodom (I Am The Only One)
Morrigan
Horns
Prayer For The Afflicted
I Worship Chaos
Hold Your Tongue
Suicide Bomber
All for Nothing
Widdershins
Bonus tracks:
Mistress Of Taboo (Plasmatics cover)
Danger Zone (Kenny Loggins cover)
Black Winter Day (Amorphis cover)
We talk about Children Of Bodom, the masters of real frantic rhythms, whose music has always been aggressive, with complex guitar riffs, melodic solos, and keyboard arrangement saturation. "I Worship Chaos" will not become an exception, despite it will hardly reach the level of its gold and platinum predecessors.
Fans of such variety genre that includes melodic death, black, symphonic metal and power metal elements will appreciate quite vivid and rich atmosphere of the album. The track "Morrigan" became one of the most notable compositions, which was previously presented with the official video.
The band's new album continues a successfully mixing of different genres. Some songs, such as quite a bold and heavy "My Bodom (I Am The Only One)", "I Worship Chaos", "Suicide Bomber" are filled with powerful thrash guitar and drum rhythms, which are attached by melodic keyboard support. The album is full of aggression, mysticism and furious battery of emotions.
"The new album, people have called it 'dark.' It has a pretty dark atmosphere. Not like our music has ever been very happy [laughs], but compared to our previous stuff, it has a pretty dark atmosphere. I like it. So it's a bit different. It's always different. I mean, we try not to record the same album over and over again anyways," — Janne Wirman comments
The music is rich in impressive guitar and keyboard solos combinations. During some parts you can enjoy incredible speed or masterful melodies by strings and synths. The compositions "All For Nothing" and "Widdershins" are not the best on the album, but it's worth to mention them because of fantastic aforementioned characteristics.
In general, "I Worship Chaos" is a great fresh work by Children Of Bodom, which is simply should not be compared with the previous recordings of the band. It would be great to hear live versions of the new album tracks. Quite soon it will entirely possible because the Finnish musicians are packing their suitcases preparing for a great European tour to support the album.
Schedule of Children Of Bodom's upcoming tour