Check 'Em All: Death metal releases from Ulcest, The Forbidden Ritual, Ex Dementia, and Monstrath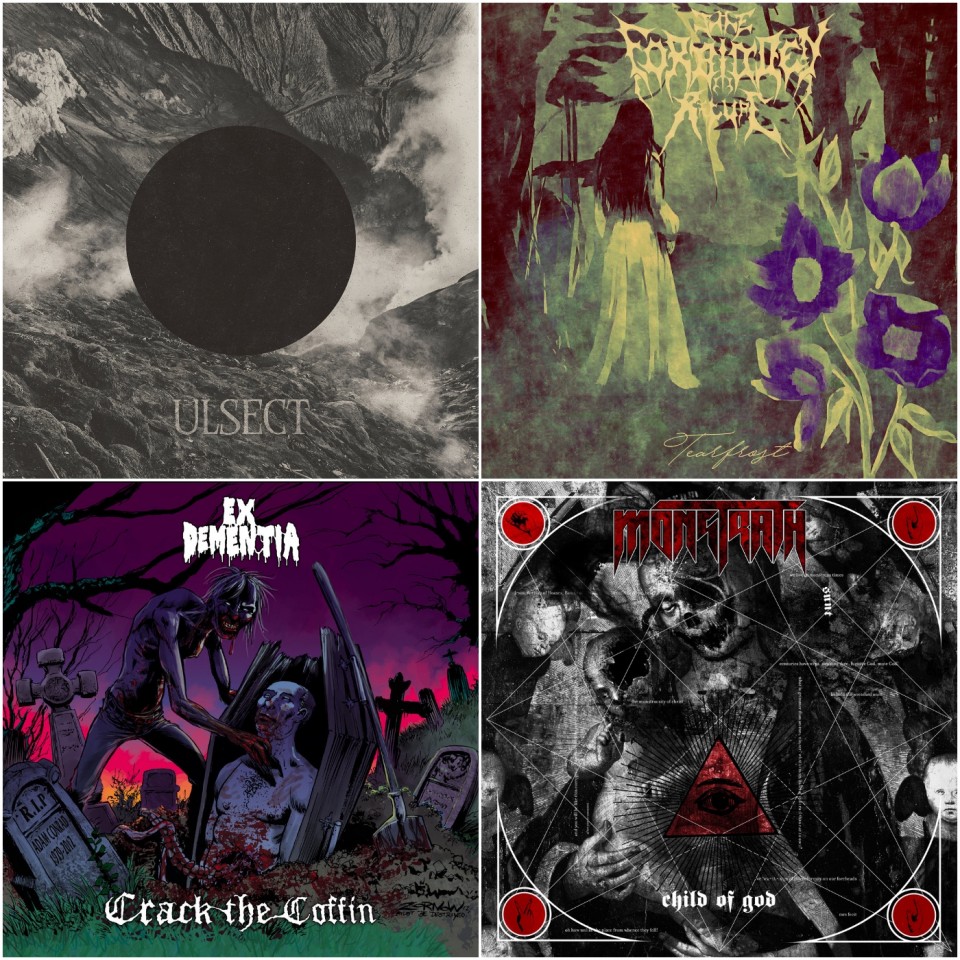 For this selection, we chose four releases that will be interesting to fans of skillful passages and high-quality sound — so, check out new music from Ulcest (The Netherlands), The Forbidden Ritual (India), Ex Dementia (USA), and Monstrath (Brazil).

"Ulcest" is a debut LP from the up and coming metal act Ulcest which music we strongly recommend to the fans of Gojira and Gorguts. The band's self-titled album is a well-mixed release with a solid sound, skillful parts and a grim, harsh atmosphere. What's remarkable is that absolutely everything related to this record, from its cover design to mixing and mastering, was handled by Ulcest's band members.
"Tearfrost" is a debut EP from The Forbidden Ritual, a progressive/melodic death metal act from Dehradun which is in the north of India. "Tearfrost" is an interesting representative of its genre, it's groovy, full of the pleasant melodies (separately it's worth mentioning the guitar part in "Lake Of The Decayed", which evokes thoughts about the brightest blues players), and it stands out by its high level of performance, as well as good production. However, some parts of the album may seem familiar to you. For example, the beginning of the song "Ruth" will certainly cause you to associate it with Behemoth's "Slaves Shall Serve". But we hope that, just like us, this will not affect your listening experience.
"Crack the Coffin" is the third album in the discography of the American band Ex Dementia. The group's new release is a brutal death metal with skillfully performed high-speed parts, guttural vocals, short 2, maximum 3-minute songs, and lyrics about coffins, blood, skulls, and slaughter. Apparently, the American hardcore and punk school had a special impact on the band's members who paid a tribute to The Misfits, making a cover on their famous track "Skulls". The hardcore/punk legacy has also affected the overall atmosphere of the album, adding to it a notable groovy vibe. It should be mentioned as well that "Crack the Coffin", which came out 8 years after Ex Dementia's previous record "The Red Mass", noticeably stands out against its predecessor by the quality of the album's recording and the level of performance.
Monstrath — сингл "Child of God"
The debut video for the debut single from the Brazilian band Monstrath, about which so far you can find not much information in the network. For the moment, the group has collaborated with a small Swedish record label Downfall Records, performed at the Nervosa's gigs as an opening act, and released the above-mentioned single.