"Common Graves" — Nabaath, 2015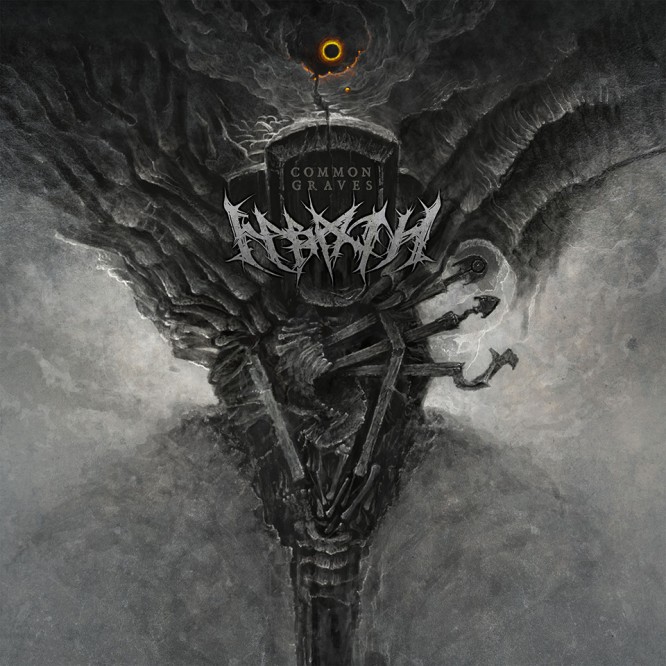 Live album presentation took place at Noizr Fest October 17, Kyiv, MonteRay Live Stage.
Noizr proudly presents the third full-length album by Ukrainian (initially Russian) black metal horde Nabaath.
"To the Darkness beyond usual understanding of world and existence
Journey across the Void to the Abyss
All is bounded in Common Graves, infinite, desecrated, doomed
Path will never end
Flowing through the Unholy Blackness far beyond the fake borders
Hail to the
Dark, Void, Death"
"Common Graves" is available for order:
Produced by Nabaath.
Engineered, Mixed and Mastered by Warkhoros.
Cover artwork was created by Smerdulak.
Line-up:
Warkhoros — vocals, bass, guitars
Zork — guitars
Discharger — drums
Pro-shot live video "Iron In Your Throat" with tribal dancer Mariya KarMa
10/15/2015
NZR007
Genre
Black Metal
Tracklist
Dark is Deep
Iron in Your Throat
Vultures (Devour the Flesh of World)
Across the Void to the Abyss
Coming of Era
Common Graves
Furies
Nuclear Satan
I Am Mist
Full Album Stream
Reviews
Official Links