"Empyrean Fire" — Chernaa, 2019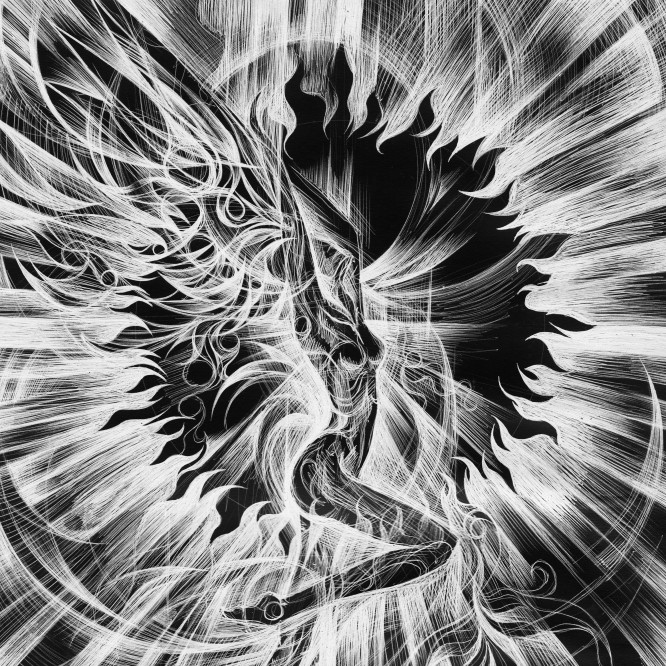 Noizr Productions is proud to present the debut full-length album of Czech post-black metal act Chernaa, titled "Empyrean Fire". The album is a result of a joint effort of musicians divided geographically but not mentally. The album has great atmosphere, quality sound and strong mood from beginning till the end of the record.
Buy CD / lossless: Bandcamp

Music is taken from higher planes of consciousness. Raw emotions played through saddened guitar riffs and wistful melodic combinations drag the listener through the forest of thoughts. It was created to enjoy those beautiful and painful melancholic desolations around us.
Music and lyrics by Chernaa.
Produced, recorded, mixed and mastered at JARO SOUND.
Cover artwork by Anna Levytska.
Chernaa:
Utsuro the Sabbatic
Solipsist the Undying
Nexus the Wilder
Nihilist the Priceless
Hedonist the Poisoned
06/07/2019
NZR011
Genres
Metal, Black Metal, Post-Metal
Tracklist
Pink Powder
Ominous
Alice Syndrome
As I Succumbed
Mania
Camus
Discrepancy
Preview
Reviews
Downloads
Official Links