Spotify has expanded to 13 more countries including Ukraine, Belarus, Russia and more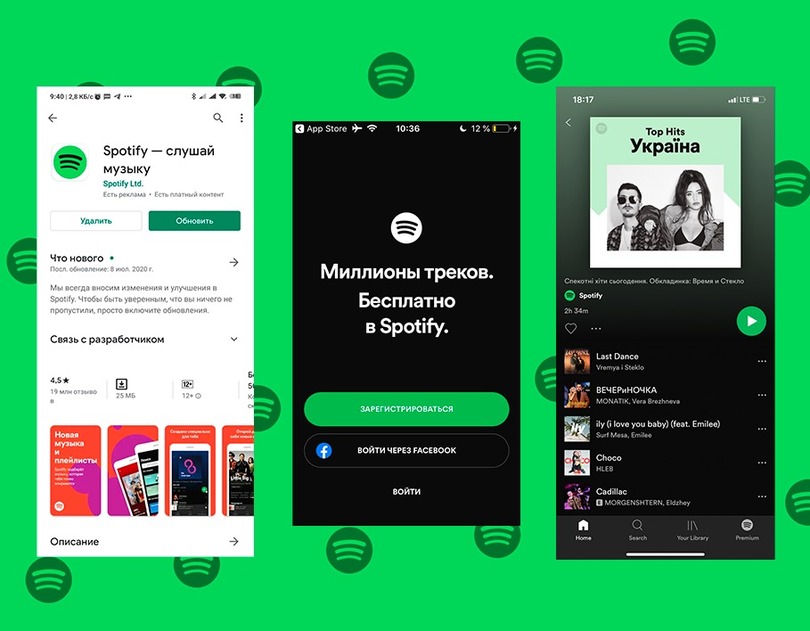 Couple days ago Spotify has announced its launch in 13 more countries (bringing the total number of markets to 92 now). Along with Ukraine it comes to Albania, Belarus, Bosnia and Herzegovina, Croatia, Kazakhstan, Kosovo, Moldova, Montenegro, North Macedonia, Russia, Serbia and Slovenia (a door for nearly 250 million fans).
Notable points include 50 million tracks, 4 billion playlists, and localized music personalization features:
The Spotify for Artists platform, which offers tools that help artists, managers, and labels track real-time statistics for new releases, understand their audience, connect more deeply with fans, and run their business
A room for billions of creator- and fan-built playlists to be added to the mix so listeners can find a playlist for any mood or moment
Both ad-supported Free and Premium plans (plus, the Premium Family plan is available for up to six family members living under one roof, Spotify Premium DUO is available for couples, and Spotify Premium for Students rounds out the mix for the more studious types in eight of the 13 markets

)
Check out our artists on the platform: Chernaa, Sectorial, Sleep in Heads, Nabaath, Rutarp.