​Sólstafir and Myrkur to perform in Vienna on December 8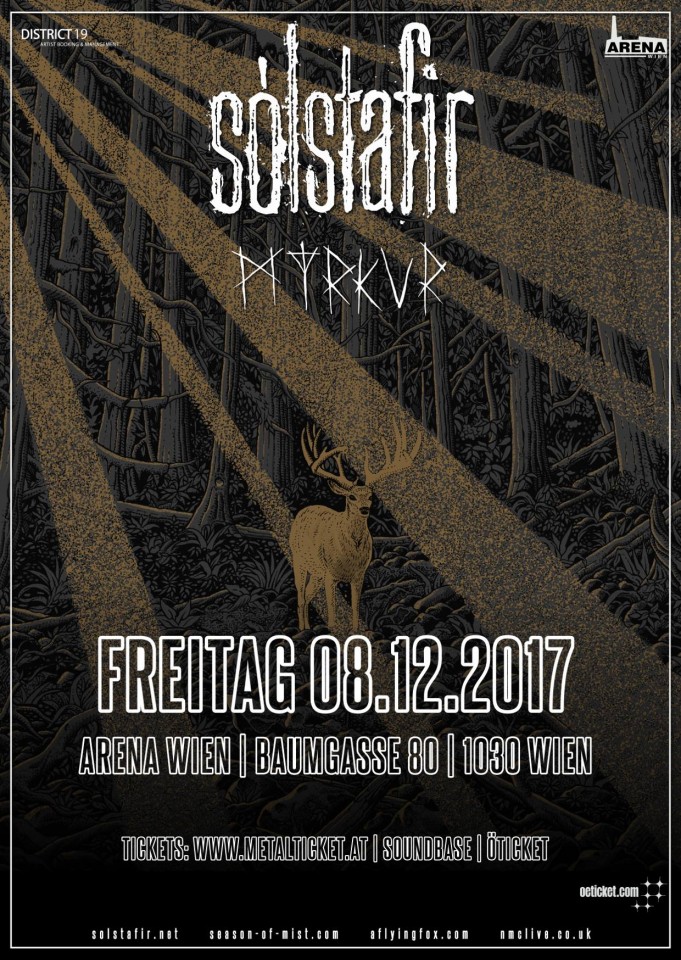 Sólstafir (Post-metal/rock, Iceland) and Myrkur (Post-black metal, Denmark) are to give a show on Friday, December 8, in Vienna, Austria. The event will be held as a part of the performers' joint European tour which will last until December 20.

See also: Sólstafir release video for "Hula", filmed in site of pilgrimage in Lithuania
In addition to headliners, the concert will also feature the sets played by Nordic Giants (Instrumental post-rock, UK) and Arstidir (Indie rock/folk, Iceland). The concert will start at 7 pm on December 8 at the Arena Wien. Tickets for €29.20 are available here. Event on Facebook.
Read also: Myrkur streams her new album "Mareridt" in full