​Ozzy Osbourne reunites with Zakk Wylde for the tour, while Gus G. leaves singer's band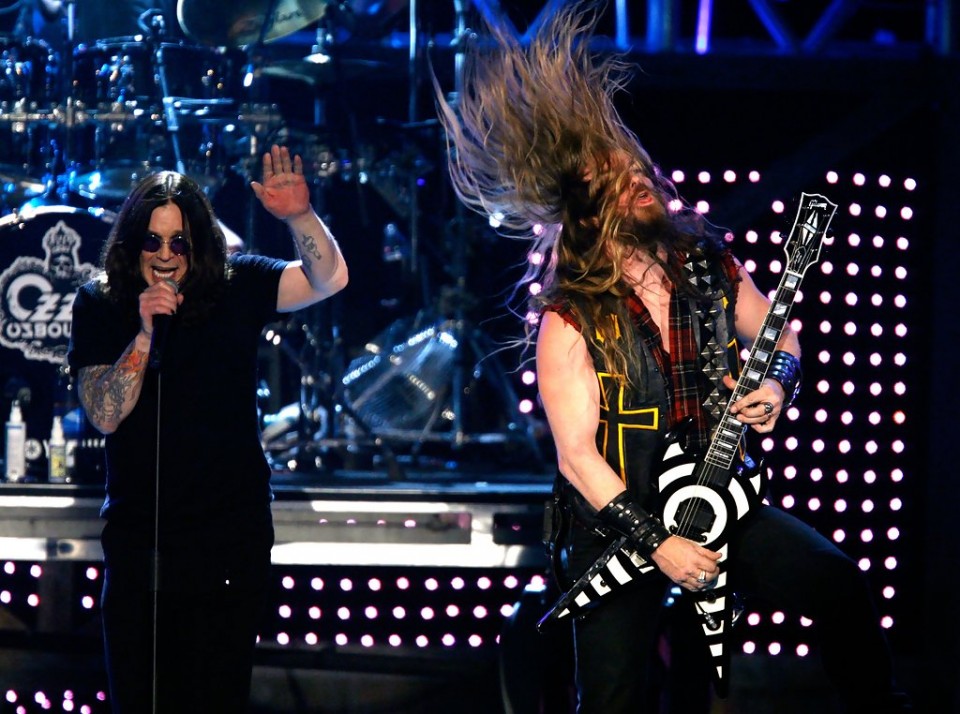 For the first time in more than a decade, Ozzy Osbourne and Zakk Wylde will again share the stage during the Osbourne's US tour this summer and fall.

While they've performed together over the years, these shows are the first collaboration for the duo for a full tour since 2006. These dates also mark Ozzy's first solo tour in the U.S. in years beyond one Ozzy & Friends performance at the Voodoo Music + Arts Experience in New Orleans, Louisiana in October 2015.
Ozzy and Zakk first teamed up 30 years ago when Zakk (whom Ozzy describes as "a fucking absolutely amazing guitar player") joined Ozzy's band in 1987; they last recorded in 2007 on Ozzy's acclaimed "Black Rain" album.
In addition to reuniting with Zakk Wylde on guitar, Ozzy's band will include longtime collaborators Rob "Blasko" Nicholson (bass), Tommy Clufetos (drums) and Adam Wakeman (keyboards). Ozzy's tour dates kick off in July at the Rock USA festival in Oshkosh, Wisconsin, with additional dates to be announced in the coming weeks.
"I'm so happy to be getting back on the road with Zakk, Blasko, Tommy and Adam," says Ozzy Osbourne. "This is what I do. This is where I belong, on the road."

"I'm really looking forward to the hardcore powerlifting training sessions with Ozzy as well as playing music in between sets of heavy squats, benching and deadlifts," Zakk Wylde adds.
Ozzy Osbourne's nearest tour dates with Zakk Wylde for 2017:
July 14 — Oshkosh, Wisconsin @ Ozzy at Rock USA
July 16 — Chicago, Illinois @ Chicago Open Air Festival
August 9 — Sturgis, South Dakota @ The Legendary Buffalo Chip
August 21 — Cartersville, Illinois @ Moonstock 2017 Festival
In the meantime, the Greek guitar virtuoso Gus G., who joined Ozzy Osbourne's just under a decade ago, reported that he is leaving the band. The musician posted a message on his official Facebook page, thanking his ex-boss and his manager and wife Sharon Osbourne:
"It's been an honor & a privilege playing by your side since 2009. Nothing but great times & an experience of a lifetime.

To Ozzy & Sharon — thanks for everything, love ya! To Blasko, Adam & Tommy — been a pleasure rocking with you! As a fan, it's great to see Ozzy & Zakk back together. It's been long overdue.

Last but not least — thanks to all the fans that showed love & support all these years, see you out there soon!

Ozzy rules!"
See also: