​New game Let it Die features music by 100 Japanese rock and metal performers
Let it Die is an upcoming survival hack and slash action game for PS4, featuring soundtracks by Akira Yamaoka (Silent Hill 2, Shadows of the Damned). The composer has involved more than 100 Japanese rock and metal musicians, each of whom wrote the original theme for the game. In particular, Let it Die features the musicians from Outrage, Flip, and Her Name in Blood.

Let it Die, that appears to feature a grim reaper riding a skateboard, was created by Goichi Suda, a renowned game designer and the CEO of Grasshopper Manufacture, best known for his work on Moonlight Syndrome, The Silver Case, Flower, Sun, and Rain, Michigan, killer7, and No More Heroes series for Wii.
The game's plot:
"In the year 2026 AD, a large tectonic disturbance occurred causing mass destruction around the world. South Western Tokyo split off into the ocean and became an island covered by a deep fog.
Continuous seismic activity then caused a large spire to rise out of the ocean through the island creating a tower-like structure that pierces the clouds.
Many mysteries remain hidden from the eyes of mankind await those courageous enough to dare approach the tower…"
Let it Die is set to release in 2016. The game trailer can be found above. Official website: letitdiethegame.com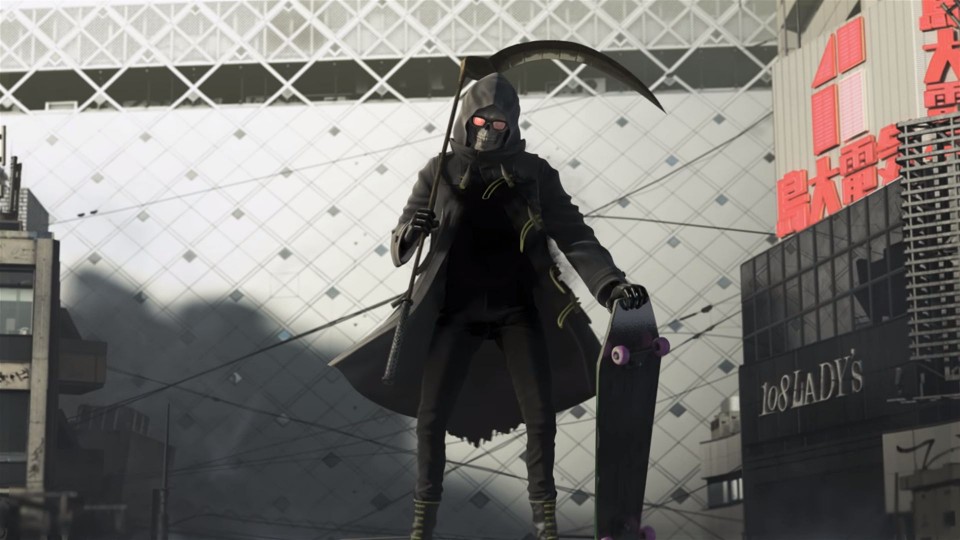 See also: