​Necros Christos, Ascension, and Venenum to go on European Tour in 2019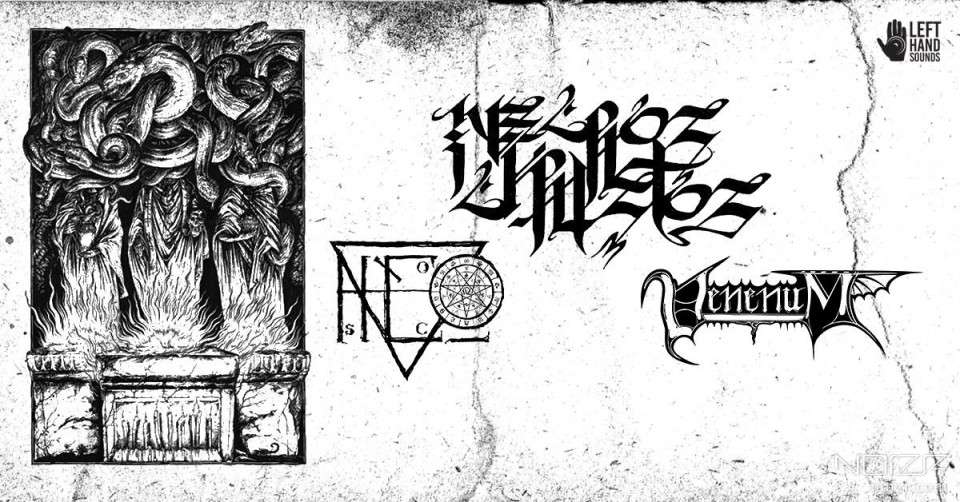 The German black/death metallers Necros Christos, black metallers Ascension, and death metallers Venenum will set off on a joint European tour in February, 2019. All tour dates can be found below.
Follow the link to read "Inside the Producers' Studio. Studio set-up", featuring Ascension's producer Michael Zech.
February 2 — Oberhausen / D — Helvete
February 3 — Leiden / NL — Gebr. De nobel
February 4 — Antwerpen / B — Het Bos
February 5 — London / UK — Boston Music Room
February 6 — Rennes / F — Ubu
February 7 — Paris / F — Backstage
February 8 — Mannheim / D — MS Connection Complex
February 9 — Olten / CH — Schützi
February 10 — Nürnberg / D — Hirsch
February 11 — Praha / CZ — Modra Vopice
February 12 — Wien / AT — Escape
February 13 — Krakow / PL — Zet Pe Te
February 14 — Poznan / PL — U Bazyla
February 15 — Dresden / D — Skullcrusher
February 16 — Weimar / D — Kasseturm