​Music inspires: Frenchwoman wrote master's thesis about Shining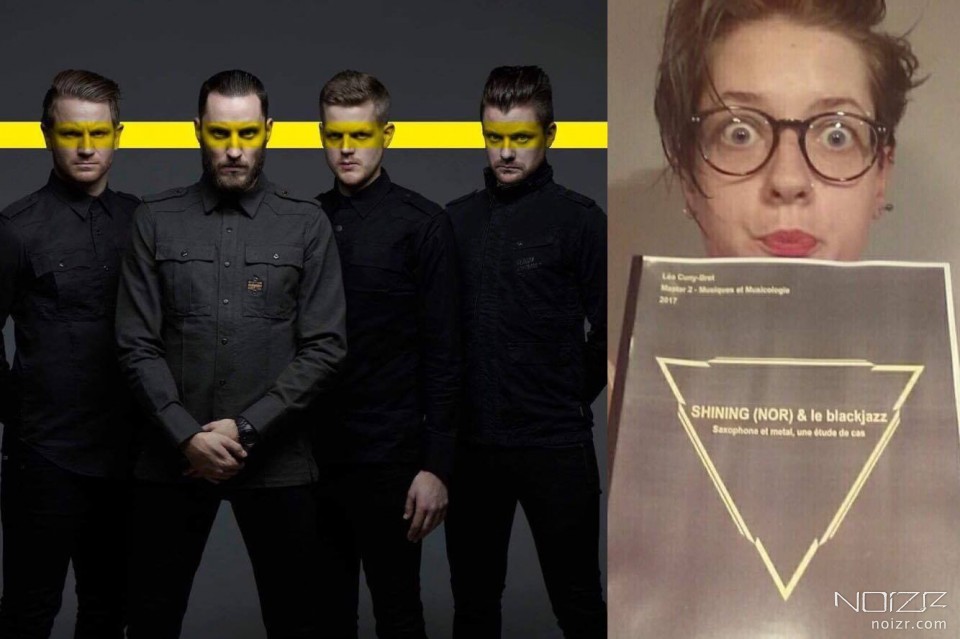 The Frenchwoman Léa Cuny-Bret wrote a master's work about the Norwegian avant-garde metal act Shining. On her Facebook page, she informed that it took her two years to write the 116-page text.

Léa is currently finishing her studies at the University of Toulouse, and this Wednesday, June 28, she will be defending her thesis entitled "Shining (Nor) & the blackjazz, saxophone and metal music, one case study".
Léa Cuny-Bret comments on her work for Noizr Zine:
"Actually the idea of these researches in musicology came from my personal experience as saxophonist in a rock/metal french band Baron Samedi [watch video below — Noizr], because I didn't know how to make my instrument interesting in this music without doing things that an additional guitar could do. So, to find ideas, I searched metal bands with saxophone, and found a lot of them very innovative! In the meantime I discovered Shining and I fell in love with this exceptional way of constructing such a musical speech. My researches are based on the hypothesis that traditional music habits can be moved by instrumentation and create new genres, here the "blackjazz", and contribute to the evolution of contemporary music. I didn't try to know if the "blackjazz" could be a new music genre but how it was constructed. Shining's musical context is created to give saxophone a huge place and let it be one of the principal esthetic mark of the band, even if it's not present on all songs and even if this instrument is absolutely non-conventional in metal music. I came to the conclusion that saxophone is closely linked to the concept of "blackjazz", mostly thanks to precises "saxophonistic" free jazz techniques (inspired from John Coltrane, Ornette Coleman and Albert Ayler's plays for most of them) used in this particular musical context."
Shining's musicians congratulated Léa, commenting as follows:

"This girl is so rad! She studied Shining and Blackjazz for two years in school, and just finished her scientific text! Hurrah and congrats! We've got the coolest fans!"
"Blackjazz" is a title of Shining's fifth album, released in 2010. In 2015, the band presented its another LP called "International Blackjazz Society". In the nearest future, the group is to perform at the Metaldays festival on June 26 in Slovenia and at the August's Jazzfestival in Norway.
See also: