​Metal Hammer Awards this year's nominees announced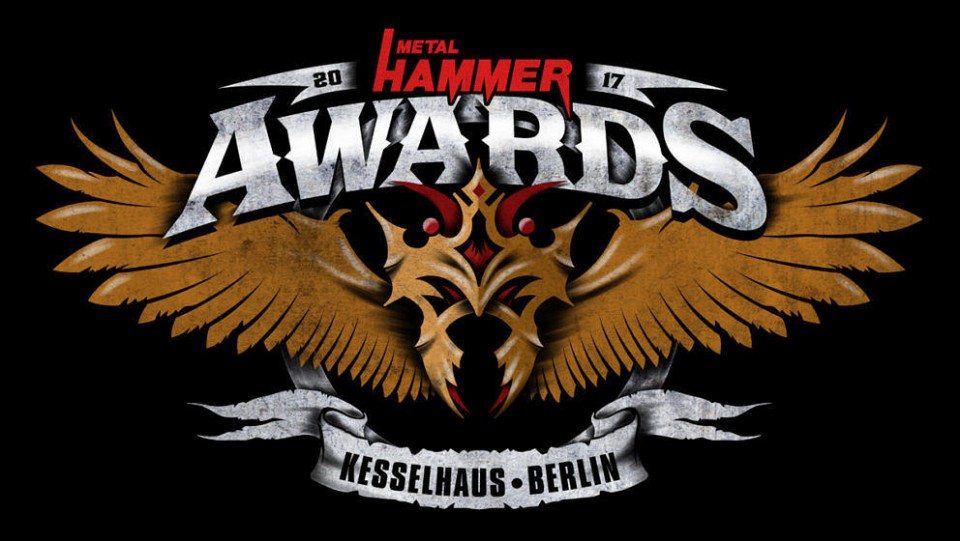 The German branch of Metal Hammer will host the 9th annual Metal Hammer Awards ceremony on September 15 at the Kesselhaus in Berlin, Germany. Among this year's nominees are musicians and bands Ozzy Osbourne, Peter Tägtgren, Metallica, Rammstein, Ghost, Mastodon, Behemoth and many others. The full list of candidates for awards can be found below.

Metal Anthem:
Battle Beast – "Bastard Son Of Odin"
Evocation – "Survival Of The Sickest"
Ghost – "Square Hammer"
God Dethroned – "On The Wrong Side Of The Wire"
Hammerfall – "Hammer High"
In Flames – "The End"
Kreator – "Gods Of Violence"
Mastodon – "Show Yourself"
Sabaton – "Sparta"
Testament – "Brotherhood Of The Snake"
Up & Coming:
Amaranthe
Attila
Carach Angren
Devilment
Downfall Of Gaia
Gloryhammer
Gold
Night Demon
Orden Ogan
Twilight Force
Best Debut:
Forever Still – "Tied Down"
Dool – "Here Now, There Then"
As Lions – "Selfish Age"
Gone Is Gone – "Echolocation"
Invidia – "As The Sun Sleeps"
Memoriam – "For The Fallen"
The Doomsday Kingdom – "The Doomsday Kingdom"
The Raven Age – "Darkness Will Rise"
The Unity – "Unity"
Zeal & Ardor – "Devil Is Fine"
Best German:
Accept
Grave Digger
Helloween
Heaven Shall Burn
In Extremo
Kissin' Dynamite
Mantar
Saltatio Mortis
Scorpions
Sodom
Best Album:
Blues Pills – "Lady In Gold"
God Dethroned – "The World Ablaze"
Gojira – "Magma"
Heaven Shall Burn – "Wanderer"
Kreator – "Gods Of Violence"
Mastodon – "Emperor Of Sand"
Meshuggah – "The Violent Sleep Of Reason"
Metallica – "Hardwired… To Self-Destruct"
Sodom – "Decision Day"
Stone Sour – "Hydrograd"
Legend:
Alice Cooper
James Hetfield (Metallica)
Joey de Maio (Manowar)
King Diamond
Mark "Barney" Greenway (Napalm Death)
Ozzy Osbourne
Ritchie Blackmore (Rainbow)
Rob Halford (Judas Priest)
Scott Ian (Anthrax)
Tony Iommi (Black Sabbath)
Best International Band:
Arch Enemy
Behemoth
Five Finger Death Punch
Ghost
Manowar
Memoriam
Meshuggah
Metallica
Stone Sour
System Of A Down
Best Live-Band:
Accept
Amon Amarth
Ghost
In Extremo
Iron Maiden
Korn
Max & Iggor Cavalera
Powerwolf
Rammstein
Sabaton
God Of Riffs:
Esa Holopainen (Amorphis)
Gus G. (Firewind)
Maik Weichert (Heaven Shall Burn)
Michael Weikath (Helloween)
Oscar Dronjak (Hammerfall)
Peter Tägtgren (Pain, etc.)
Rudolf Schenker (Scorpions)
Scott Ian (Anthrax)
Wolf Hoffmann (Accept)
Zakk Wylde (Black Label Society, Etc.)
See also: