Marduk concert in USA canceled due to security concerns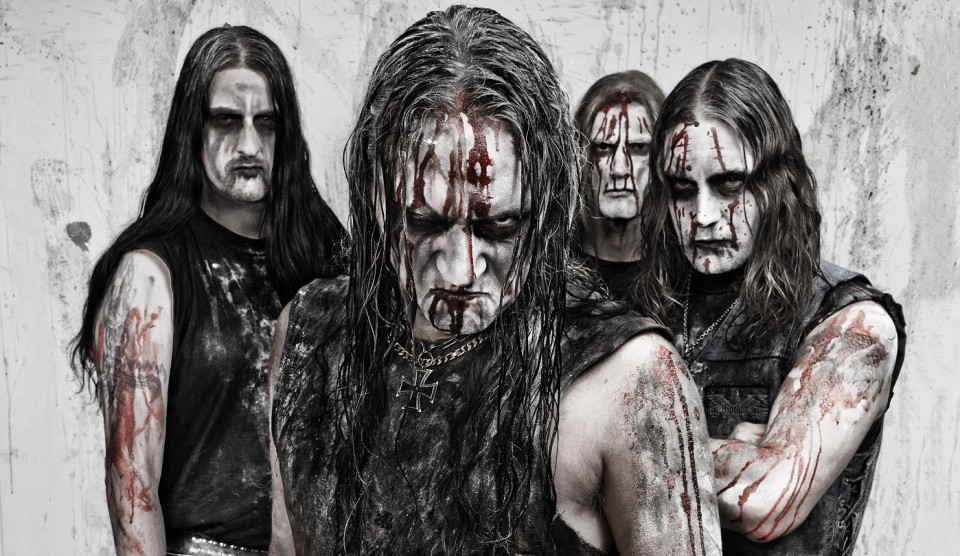 The concert by the Swedish black metallers Marduk, which was to be held on February 18 in Oakland, California, has been canceled for security reasons.

The Oakland Metro Operahouse, where it was planned to hold a concert, released a statement from the local police on Friday explaining that "there are groups that believe MARDUK profits off glorifying Nazi imagery and songs about Nazi SS officers and anti-Semitism." Therefore, "based on the riot that occurred in Berkeley in regards to Milo Yiannopoulos [a British journalist, author and senior editor for Breitbart News, a far-right news and opinion web site] speaking at the University [Of California], it is reasonable to believe that there would be a threat to public safety if these groups showed up to protest MARDUK".
The venue also released its own statement saying that "in the last week, we have read interview after interview with MARDUK spanning over the last 20 years and found no statements indicating the band are white supremacists, nationalists, or anti-immigrant. That being said, we don't want to subject our security staff, venue staff or the public to violence. Our staff is almost exclusively POC and/or LBGTQ and they have all expressed the desire to work, but as we are getting threats, we just can't risk it. So, in the interest of safety, and because the Oakland Police Department would have insisted anyway, we have canceled the MARDUK performance on February 18".
Last week, a small anti-fascist group called "Anti-Fascist Action Bay Area" posted a message on Facebook in which it called Marduk "a black metal band with known white supremacist ties from Sweden that profits off of glorifying Nazi imagery and songs about Nazi SS officers and anti-semitism." It also claimed that Marduk's latest album, "Frontschwein", was written "entirely about the Third Reich. The term 'Frontschwein' (meaning Frontline Pig) refers to the nickname given to Nazi field marshal Walther Model because he preferred to lead from the front and was known for his abuse and crudity". Among other "Anti-Fascist Action Bay Area" charges — references to the titles of Marduk's songs and albums which, according to members of the community, refer to the Nazi.
In a 2013 interview with Metal Blast, Håkansson commented on the accusations of associations with national socialism which have been leveled at Marduk:
"I was not shocked because I'm not shocked by anything, but I was more surprised by the stupidity," he said. "It's strange that you can sing about certain historical topics but not about others. Some big magazines tried to boycott us and were sending faxes, back in those days, to promoters telling them avoid us, but that only made us stronger."

"I'm fascinated by certain historical aspects and we will continue to write about them as long as it is inspiring to write lyrics about it, and if it's World War II, it's fine with me, and if somebody has a problem with it, they can fuck off. SLAYER, MOTÖRHEAD, they have done it before and I don't see a reason why not to do it."
See also: