Hatebreed's tour dates in the CIS became known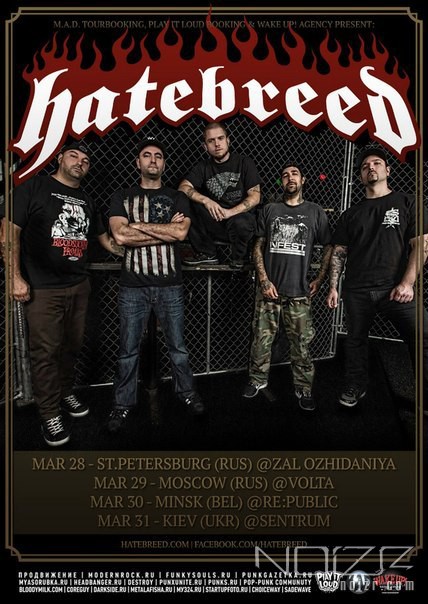 Concert Agency Play it Loud Booking has announced shows of American metalcore band Hatebreed in Russia, Belarus and Ukraine. The musicians will perform in this countries at the end of March, 2015.
Concert schedule:
March 28, Hatebreed@ Clubzal — St. Petersburg
March 29, Hatebreed @ Volta — Moscow
March 30, Hatebreed @ Re Public — Minsk
March 31, Hatebreed @ Sentrum — Kiev
We're reminding, that Hatebreed is an American metalcore band from Connecticut, which is known for its sound, combining hardcore punk with elements of metal and crossover thrash.