French psychedelic trio Mars Red Sky announces European tour dates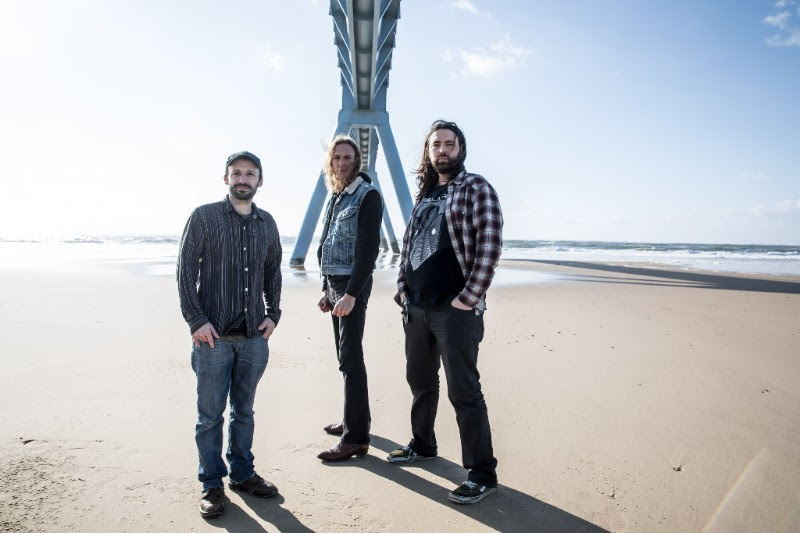 The French psychedelic trio Mars Red Sky, which is currently working on the material for their new album, has announced the European "Go East" tour dates. In addition to solo concerts, the band will also perform at several festivals and give four concerts in Portugal.

Last year, the band presented the video "Under The Hood", which included footage from the 1983's sci-fi film "Chronopolis" by Piotr Kamler.
Follow the link to watch the live video "Way to Rome" with Stoned Jesus' leader, filmed during Mars Red Sky's performance in Kyiv, Ukraine.
Go East Tour:
30/05 STRASBOURG (FR) No Vulture
31/05 NÜRNBERG (D) Muz
01/06 NETPHEN (D) Freak Valley Festival
02/06 DRESDEN (D) Beatpol
03/06 BRATISLAVA (SLO) Fuga
04/06 BUDAPEST (HU) Robot
05/06 TIMISOARA (RU) Reflektor
07/06 SOFIA (BG) Mixtape 5
08/06 THESSALONIKI (GRE) Silom Complex
09/06 ATHENS (GRE) Temple
12/06 SARAJEVO (BA) Jazzbina
13/06 ZAGREB (HR) Vintage Industrial Bar
14/06 SCORZE, Venecia (ITA) Altroquando
15/06 OLTEN (CH) Le Coq D'Or
Portugal Summer Tour:
10/07 LISBON (PT) Sabotage Club
11/07 LEIRIA (PT) Texas Bar
13/07 VIANA DO CASTELO (PT) Cave Aveniada
14/07 PORTO (PT) Woodstock 69
SUMMER FESTIVALS:
01/06 NETPHEN (DE) Freak Valley Festival
29/06 MARMANDE (FR) Festival Garorock
06/07 LA SOUTERRAINE (FR) Les Rencontres du 23è type
12/07 VIVEIRO (SP) Resurrection Festival
More shows to be announced soon…