​Former Arch Enemy vocalist to launch new metal project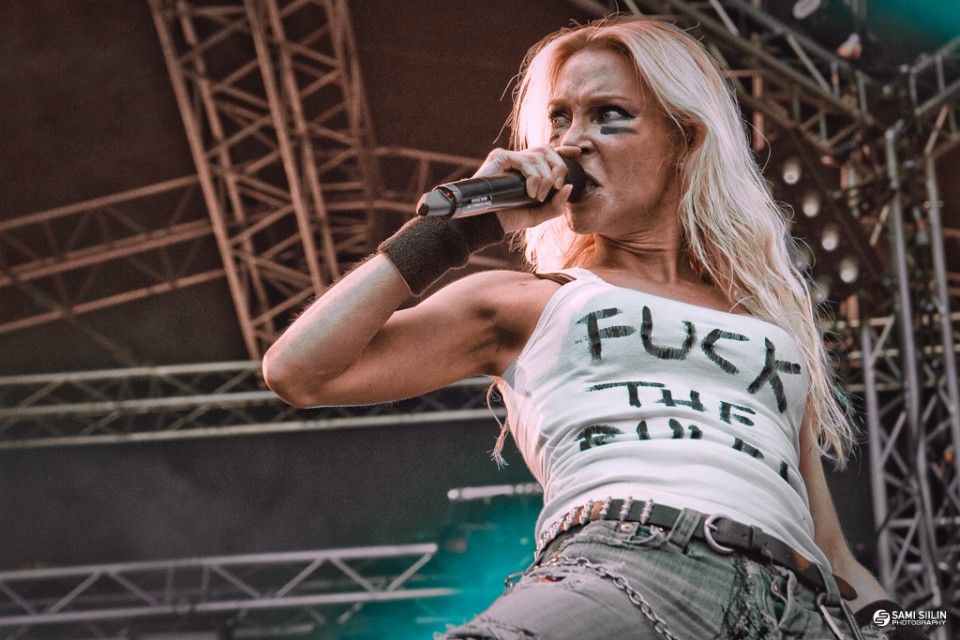 Former Arch Enemy's vocalist Angela Gossow, who is now works as the band's manager, has revealed her plans to launch a new metal project in the nearest future. The singer has told this in the interview with Hard Force.
Angela Gossow has left Arch Enemy in 2014 after 13 years of being the band's vocalist.
Gossow said in a 2016 interview that she was "losing the joy" of fronting an extreme metal band before finally making the decision to quit ARCH ENEMY, explaining that she wanted to "step down rather than pretend".
"I took over management in 2008 already, after I noticed our previous manager was making a nice chunk of money, but we — the artist — did not at all," she told Roppongi Rocks about her move into artist management. "We hardly managed to get by. That couldn't be right. A lot of things changed for us since then. I think most managers take way too much out of the artist's pocket. Like 20% of the gross income, then they waste away what's left, no regards for the budget and the fact the artist should really make the most out of it. I've changed that. I take a lot less commission and I always make sure the artist makes more money than me at the end of the day!"
See also: