​Exclusive: Interview with Outre and "Hollow Earth" album stream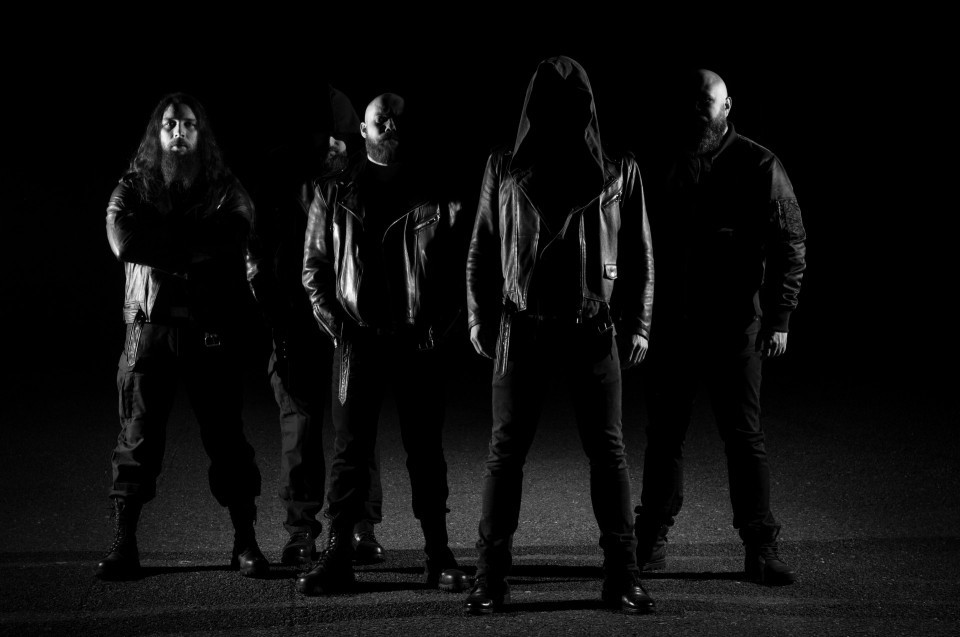 On the eve of Debemur Morti Productions' release of "Hollow Earth", the second LP of the Polish black/death metallers Outre, Noizr Zine is excited to share an exclusive album stream (you can find it at the bottom of the page) and an interview with the band's bassist Marcin Radecki.
Recorded, mixed, and mastered in 2018 at Impressive Art Studio by Przemyslaw Nowak, "Hollow Earth" will be released on October 26 via Debemur Morti Productions in special edition vinyl, vinyl, and CD. You can grab your copy of the album here. The digital download is up at Bandcamp. A red vinyl edition will be released in a very limited amount by Third Eye Temple.

Outre's music feels heavily influenced by French bands like DSO, Blut Aus Nord, and Aosoth, would you say this is an accurate assessment?
M. R.: Indeed, we like to take inspiration from the aforementioned bands, but this is not the only source. I personally love the Scandinavian scene, especially Finnish, as a band, we take inspiration from plenty of other areas, even those not closely related to metal music.
As a band, which acts, do you think, have helped shape your musical style the most?
M. R.: There is not a one to mention, as I said, we're influenced by many things. Evil tongues will say we are copycats of DsO as these influences can be heard the most as we use some dissonances in our riffs, but I don't really care about that.
What is your vision for the band and how close do you think "Hollow Earth" is to it?
M. R.: It's closest to the vision of the band we have right now, I think it's natural. But some ideas are crystallizing and seems the third album will be slightly different.
When can fans expect to catch you guys live?
M. R.: Don't know yet, concert plans are still clarifying.
2018 has been a solid year for music, as we're coming towards the end of the year, which albums have you guys liked the most so far in 2018?
M. R.: This year is very solid and fruitful, a lot of great albums are out and many yet to come. So far on my "best of" list are Deletere, Craft, Funeral Mist, Baise ma Hache, Marduk, Temple Desecration, Hellfire Deathcult, Spectral Wound, Urfaust, Black Magick SS, Kommandant, Mare, Darvaza, Demonomancy.
Outre are Mateusz Zborowski (vocals), Marcin Radecki (bass), Krzysztof Sojda (guitars), Maciej Pelczar (drums), Damian Igielski (guitars). Follow Outre and Debemur Morti Productions on Facebook.
Interviewed by Dan Thaumitan