​Ensiferum "Two Paths" full album stream available online
Metal Blade Records released on September 15 the seventh album "Two Paths" by the Finnish folk metal band Ensiferum. Full stream of this longplay can be listened to above.

The disc is reported to be produced by Anssi Kippo, and recorded on tape, for a true analog experience. According to Blabbermouth, further building upon the thrilling metallic hybrid honed across six full-lengths, "Two Paths" is simultaneously the Finnish quintet's most epic and far-reaching collection and their most organic, which definitely sets it apart from the pack. Additionally, the album literally takes the concept of "Two Paths" to heart, with two different versions of standout tracks "Don't You Say" and "God Is Dead".
"Even though Ensiferum has always had clean vocals and choirs, harsh vocals have been the main style, and those songs worked so well with both styles that we decided to include both versions," explains bassist/vocalist Sami Hinkka.
See also: Ensiferum's video "One Man Army" album title track
With Mikko P. Mustonen again handling orchestral arrangements and Lassi Logren returning to play nyckelharpa and violin on a few songs, Hinkka is also more than happy that they brought "more bombastic orchestral and down to earth folk aspects" to the record, further fleshing out their vision. This also applies to the contribution of Gyula Havancsak, who provided the artwork for both "Two Paths" and its predecessor, "One Man Army".
"It was really nice to work with him again because he always wants to hear our ideas and then he adds his own magic and improvements to them, and the result is always astonishing," says Hinkka.
From September 27 onward, Ensiferum will present "Two Paths" live on stage, splitting their European tour into two parts. The first part will be in September with six dates in three countries, and then in April 2018 there will be an extended tour through many more European countries. In between that time, Ensiferum will visit all other continents.
Ensiferum's tour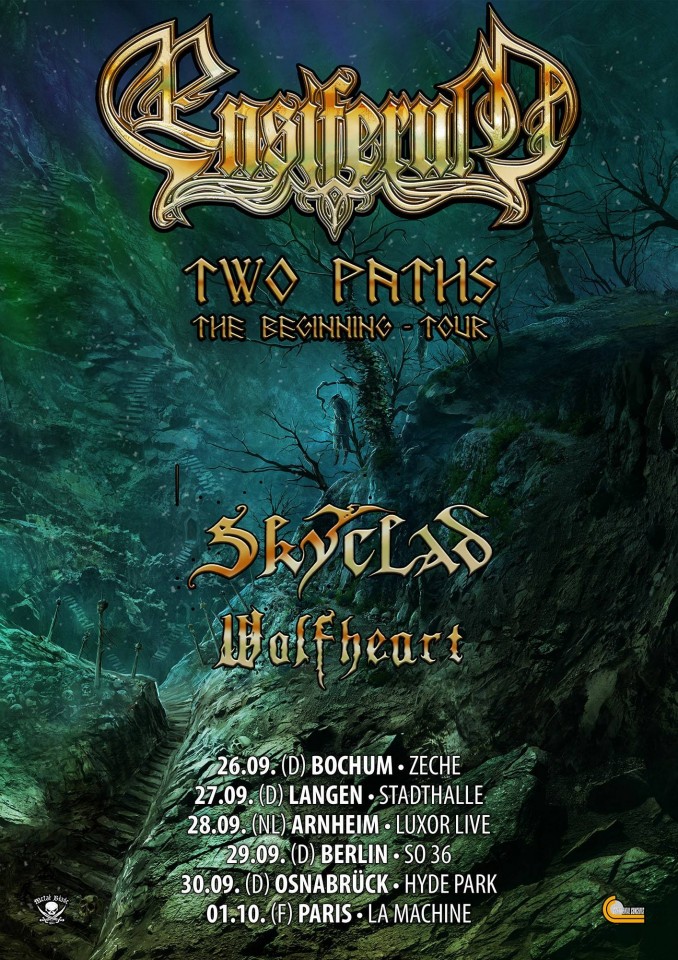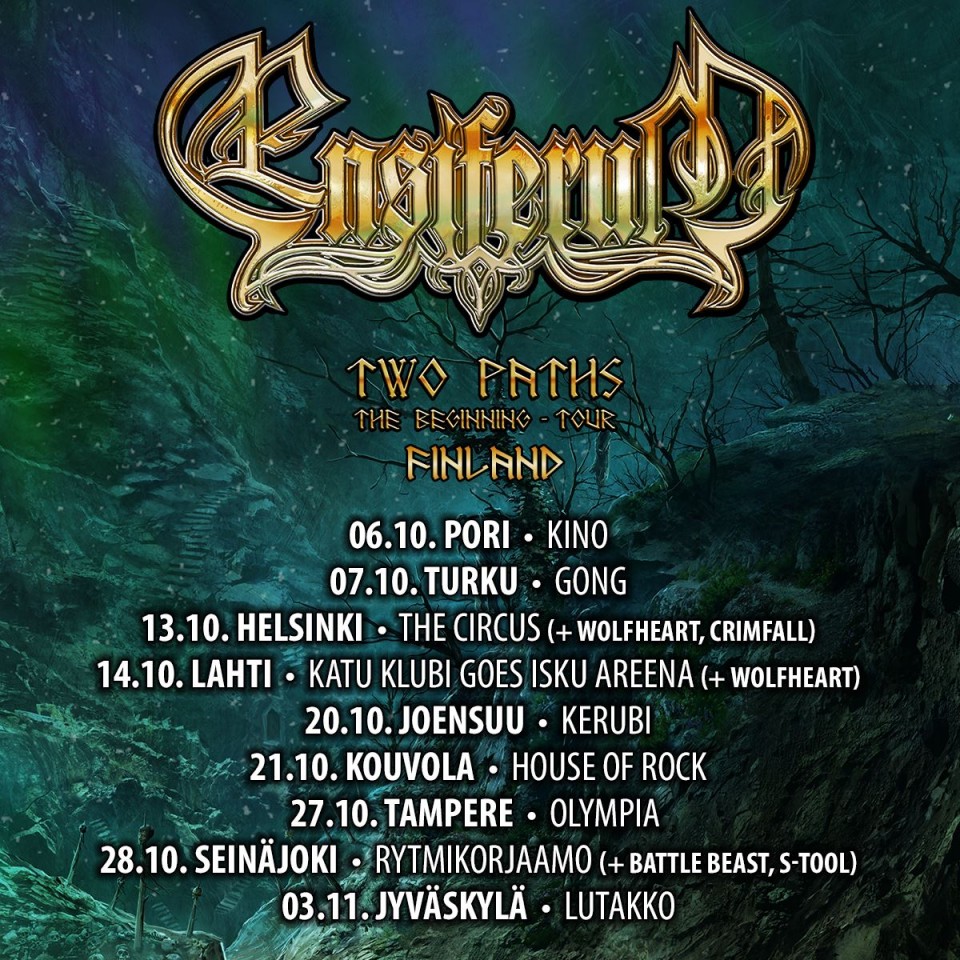 Tracklist:

Ajattomasta Unesta
For Those About To Fight For Metal
Way Of The Warrior
Two Paths
King Of Storms
Feast With Valkyries
Don't You Say
I Will Never Kneel
God Is Dead
Hail To The Victor
Unettomaan Aikaan
God Is Dead (Alternative Version)
Don't You Say (Alternative Version)
"Two Paths" cover