Decapitated musicians arrested for suspected kidnapping a woman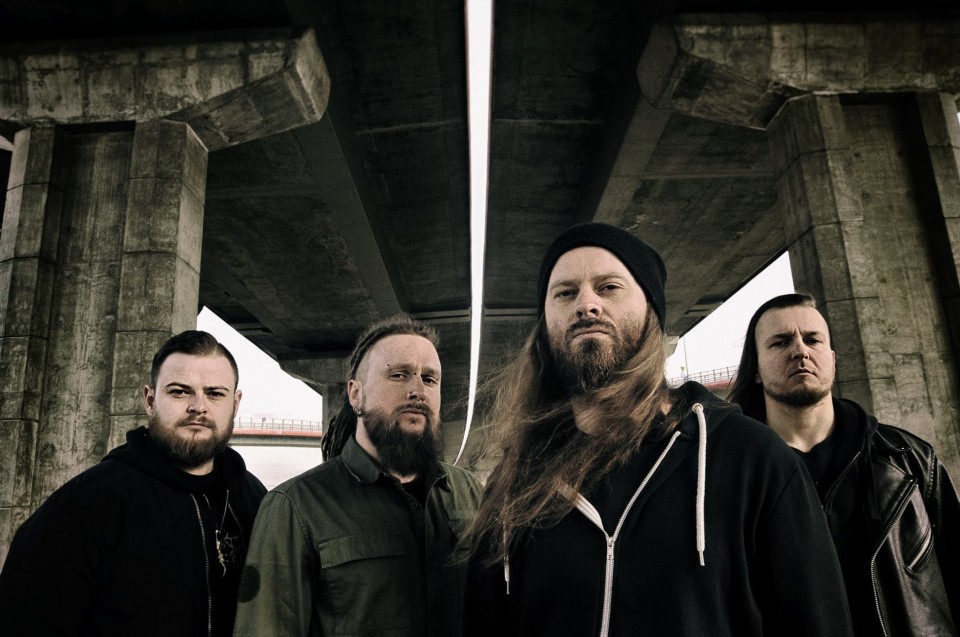 The American news website The Spokesman-Review reports that four musicians of the Polish death metal band Decapitated were arrested last Saturday in Santa Ana, California, on suspicion of kidnapping a woman on August 31 after their concert in Spokane, Washington.

According to Spokane Police Department spokeswoman Cpl. Teresa Fuller, around 2 am on September 1, a woman reported to police just before 2 a.m. on Sept. 1 the alleged kidnapping by Decapitated's members. An unverified incident occurred after the band's joint performance with Thy Art is Murder, which took place at the "The Pin" concert venue downtown as part of their "Double Homicide" tour. Fuller said she believes the woman attended the heavy metal concert.
See also: Decapitated present new video "Earth Scar"
The band's musicians were arrested by the Los Angeles County Sheriff's Office after their Friday night concert in Santa Ana. They have been identified as 27-year-old Michal M. Lysejko, 35-year-old Waclaw J. Kieltyka, 31-year-old Rafal T. Piotrowski and 30-year-old Hubert E. Wiecek. All are Polish nationals.
All four musicians are in the Los Angeles County jail, awaiting extradition to Spokane. Fuller said additional charges are possible. The case is still under investigation by the department's Special Victims Unit.
Read also: AC/DC's drummer pleaded guilty to threatening to kill
Defense attorney Steve Graham of Spokane said he was hired by the band on Thursday after they became aware of the investigation.
"There is another side to this," he said. "We have witnesses that can testify to the fact that the accuser came to visit the band of her own free will and left on good terms."
He said he told police that the band members had offered to surrender but never heard anything back.
"I made it clear that I could get the guys up here ASAP and they would cooperate," he said.
Graham said he's concerned that they will "languish" in the Los Angeles County Jail for weeks before being returned to Spokane, but he said the four will not fight extradition and will return to Spokane willingly.
Updated. Decapitated posted an official statement on their Facebook page on September 14:
"While we are not perfect human beings, we are not kidnappers, rapists, or criminals. As such, we strongly deny the allegations that have recently been brought against us.

We ask that everyone please reserve their judgement until a definitive outcome has been reached, as charges have yet to be pressed. Full testimony and evidence will be presented in due time, and we have faith in that process.

As there is uncertainty regarding a timeline for prospective proceedings and out of respect for fans and promoters, due to the severity of the claims, we have cancelled all planned touring.

All social media platforms have been temporarily disabled as they have been used as destinations for defamatory and malicious remarks. We would like to point out that the statements in the published police report were given prior to an arrest. At that point, no member of the band was aware of an active warrant being issued."