Brutal Assault festival announces new branch of bands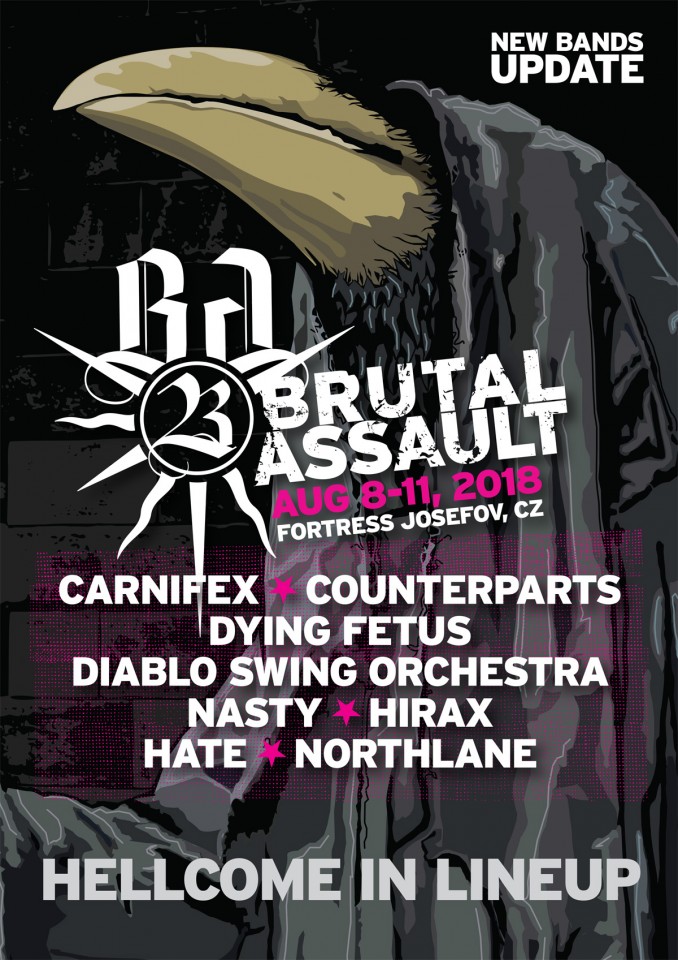 The organizers of the Czech metal festival Brutal Assault announced new lineup additions — the bands Dying Fetus, Hate, Diablo Swing Orchestra, Hirax, Northlane, Carnifex, Counterparts, and Nasty.

This year's 23rd heavy music outdoor fest will be held from August 8 to 11 in the Czech city of Jaroměř. Among the previously announced members are the bands BEHEMOTH, MINISTRY, WARDRUNA, CONVERGE, as well as AT THE GATES, THE BLACK DAHLIA MURDER, CARPATHIAN FOREST, PERTURBATOR and others.
Read also: 5 reasons to visit Brutal Assault festival
Orgs comment: "DYING FETUS from Maryland have been synonymous for brutal death metal for more than 25 years and we are more than excited to welcome them back in the fortress once again, as well as their blackened death metal colleagues HATE from Poland. Old school metal maniacs would definitely appreciate that HIRAX with mighty Katon W de Pena are coming to BA to give us a lesson about true thrash metal riffing!

The list of avant-garde bands is being extended by DIABLO SWING ORCHESTRA, Swedish act that originally combines progressive metal with jazz fusion or even swing. Also some fresh hardcore blood is coming to BA, including Australian metalcore NORTHLANE, deathcore butchery CARNIFEX as well as bestial screaming hardcore COUNTERPARTS or beatdown hardcore Belgians NASTY."