Blut Aus Nord reveals new album release details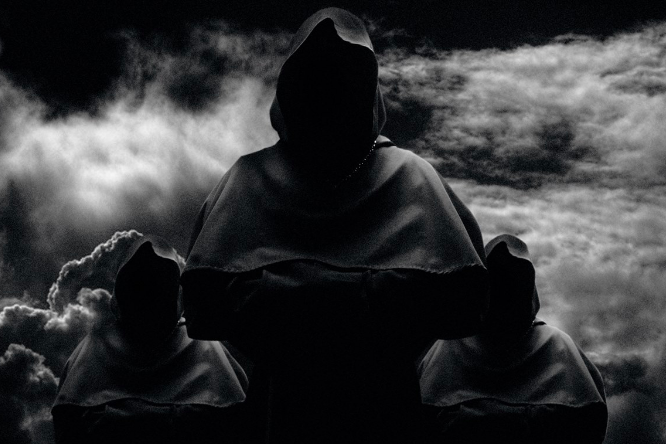 French avant-garde black metal act Blut Aus Nord has unveiled details of the release of their new 13th album. A record titled "Hallucinogen" will come out on October 11, 2019 via Debemur Morti Productions.

According to the description, "Hallucinogen" begins a new era for Blut Aus Nord, ending the cycle of clandestine industrialised dissonance that culminated with previous transmission Deus Salutis Meae and moving skyward into freshly melodic territories of progressive clarity".
A 7-track album was recorded and mixed at Earthsound Studio. The mastering of the release took place at Upload Studio under the direction of Bruno Varea, who had previously mastered 2017's album of Blut Aus Nord "Deus Salutis Meæ". The cover art was created by well-known artist Dehn Sora, who has repeatedly collaborated with the band since 2012.
Also listen to: Yerûšelem (Blut Aus Nord)'s track "Babel"
"Hallucinogen" is available for pre-order on Digipack CD, Gatefold vinyl 2x12", cassette and digital version. You can order it at these locations: Europe, USA, and Bandcamp.
Tracklsit:

Nomos Nebuleam
Nebeleste
Sybelius
Anthosmos
Mahagma
Haallucinählia
Cosma Procyiris
"Hallucinogen" cover