​Beyond the Gates festival to be held at the end of August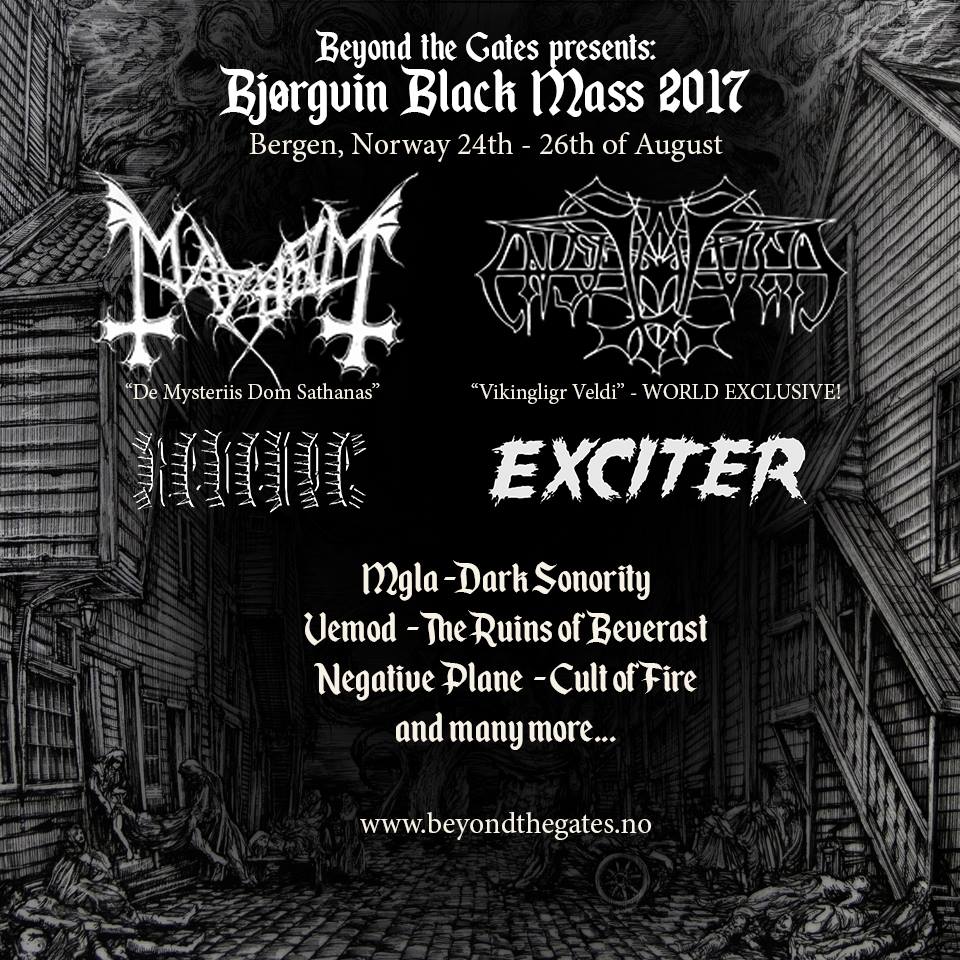 The sixth metal music festival Beyond the Gates, which dubbed this year as Bjørgvin Black Mass in 2017, is to take place on August 24-26 in Norway.

The forthcoming three-day event is reported to be held in two venues, moving the main stage from the legendary Garage club to the considerably larger USF Verftet. The organizers commented:
"The goal is to improve vastly on the aesthetics of the festival and to be able to give our audience and musicians an unique experience on every level. This include involving craftsmen and visual artists of different kinds. Beyond the Gates has always taken great pride in offering the best of the best the underground has to offer, be it death, thrash, doom, black or heavy metal. And we do indeed intend to continue that quest!"
The confirmed acts include:
Mayhem — performing "De Mysteriis Dom Sathanas" in its entirety
Enslaved — performing for the first and last time the entire album "Vikinglirgr Veldi"
Mgla
Dark Sonority
Negative Plane
Vemod
Cult of Fire
More info at beyondthegates.no.