​Behemoth release new epic video "Ben Sahar"
The Polish metallers Behemoth presented the new video for the song "Ben Sahar", taken from the last album "The Satanist", 2014. Directed by Sturla Viðar, Dariusz Szermanowicz and Behemoth's leader Adam 'Nergal' Darski. The props and costumes for video again were designed by Sharon Ehman from Toxic Vision. Above you can see a few photos of her shot during filming.
This autumn, Behemoth go on tour, which will be the second part of Europa Blasphemia. The tour kicks off on October 20 in Cologne, Germany, with supporting bands Mgła and Secrets of the Moon.
Last year, Behemoth's musicians presented the video clip "The Satanist" with the alien looking protagonist, played by the Polish actress Kasia Kausa.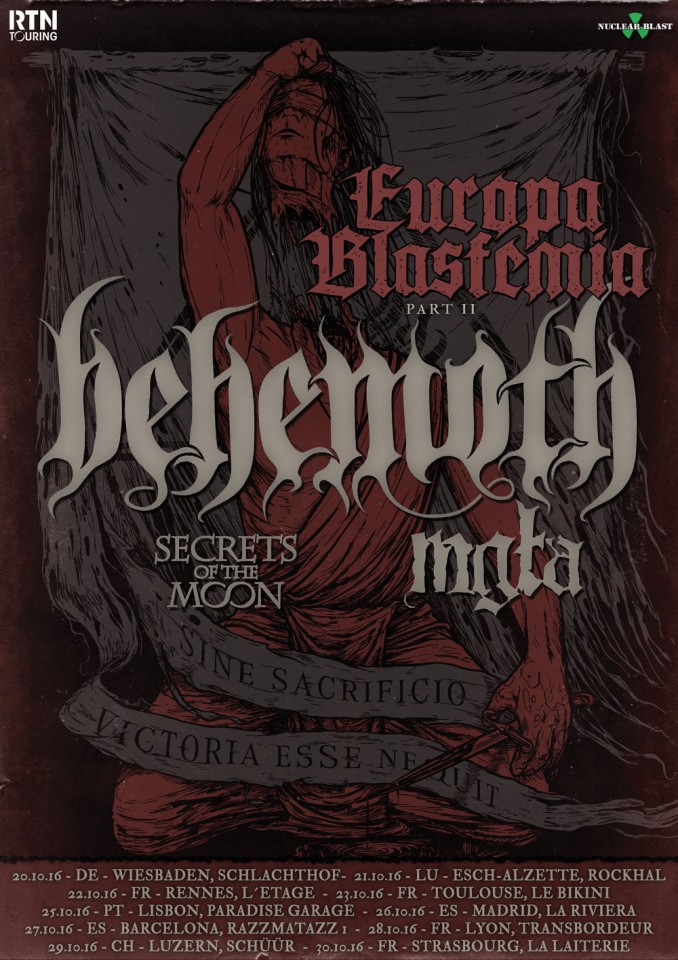 See also: