​Arcturus, Cradle of Filth, Kvelertak, and 1914: Brutal Assault announces new bunch of bands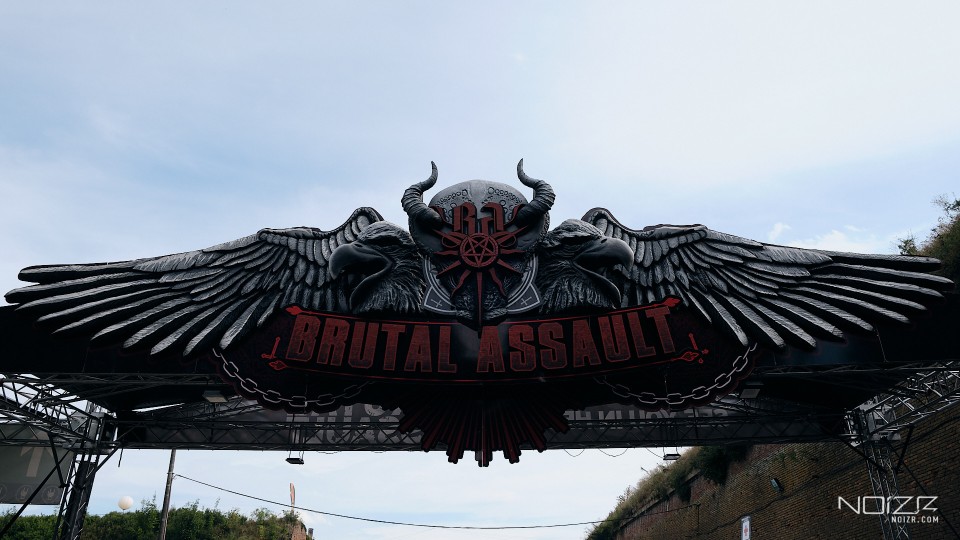 The organizers of Brutal Assault announced new bunch of bands for next year's anniversary festival, which will be held in the Czech Republic from August 5 to 8, 2020. Among the newly announced acts:

1914, ARCTURUS, AUTHOR & PUNISHER, BEYOND CREATION, CRADLE OF FILTH, DRACONIS INFERNUM, FRONTIERER, HAVOK, KVELERTAK, MASS INFECTION, ME AND THAT MAN, NECROPHOBIC, OTTONE PESANTE, PENSÉES NOCTURNES, NOCTURNES, NOCTURATES, NOCTURNES, NOCTURATES, NOCTURATES, TOXIC HOLOCAUST, VADER and WHILE SHE SLEEPS.
Brutal Assault previously has shared the aftermovie from this year's event and launched a presale of tickets for 2020's festival.
Read also: 5 reasons to visit Brutal Assault festival
In 2020, the 25th Brutal Assault festival will be traditionally held in the Josefov military fortress in the city of Jaromer, Czech Republic, from August 5 to 8. Among its headliners are Asphyx, Dark Funeral, and Myrkur. Tickets for 98 euros are available for pre-order here.
List of confirmed acts so far:
1914, ARCTURUS, ASPHYX, ATARI TEENAGE RIOT, AUTHOR & PUNISHER, BEYOND CREATION, CRADLE OF FILTH, DARK FUNERAL, DESPISED ICON, DRACONIS INFERNUM, EVOKEN, FRONTIERER, HAVOK, HENTAI CORPORATION INFORMATION, ME, , MYRKUR, NECROPHOBIC, NOCTURNUS AD, OTTONE PESANTE, PENSÉES NOCTURNES, PHILIP H. ANSELMO & THE ILLEGALS who will perform PANTERA's album "Vulgar Display of Power", RAZOR, RING OF SATURN, SIGH, STATICAD XOR, TOATICOL X TO VENOM, WHILE SHE SLEEPS, WORMROT
Read also: Brutal Assault 2019's photo and text report