​Alter Bridge announce "The Last Hero" tour across Europe for this October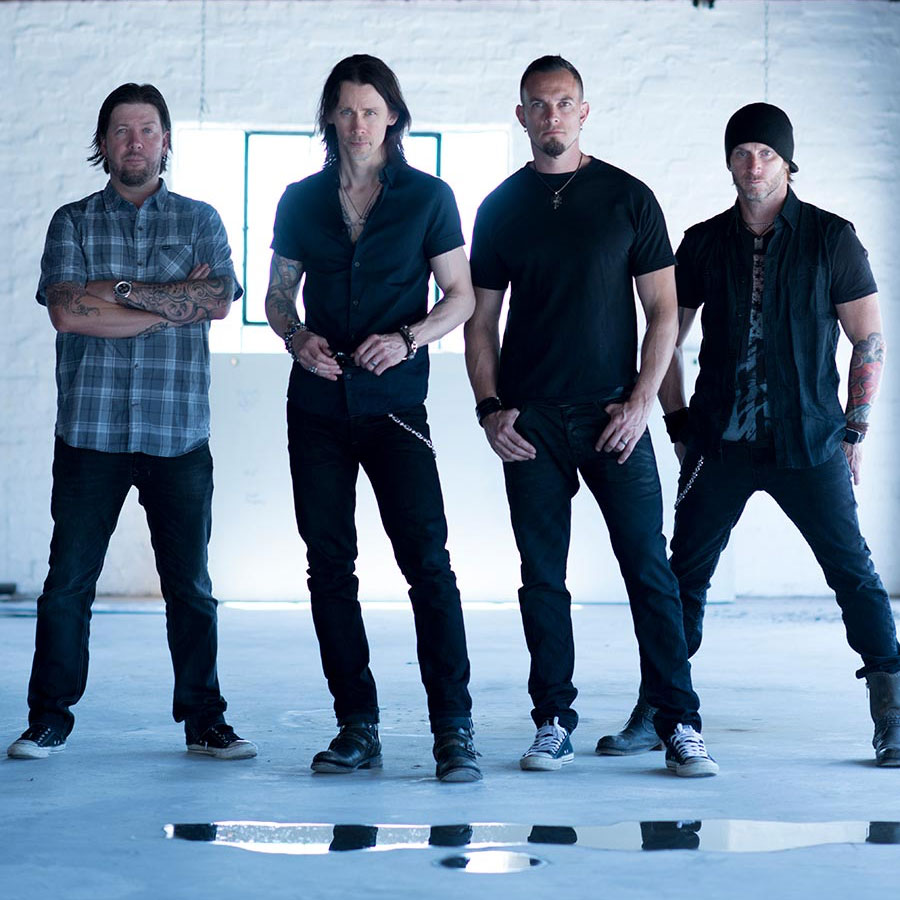 The American hard rockers Alter Bridge have announced the European tour dates in support of their fifth album "The Last Hero". In total, the band plans to give 17 concerts in 10 countries, including the UK, Ireland, Germany, France, Austria, and others.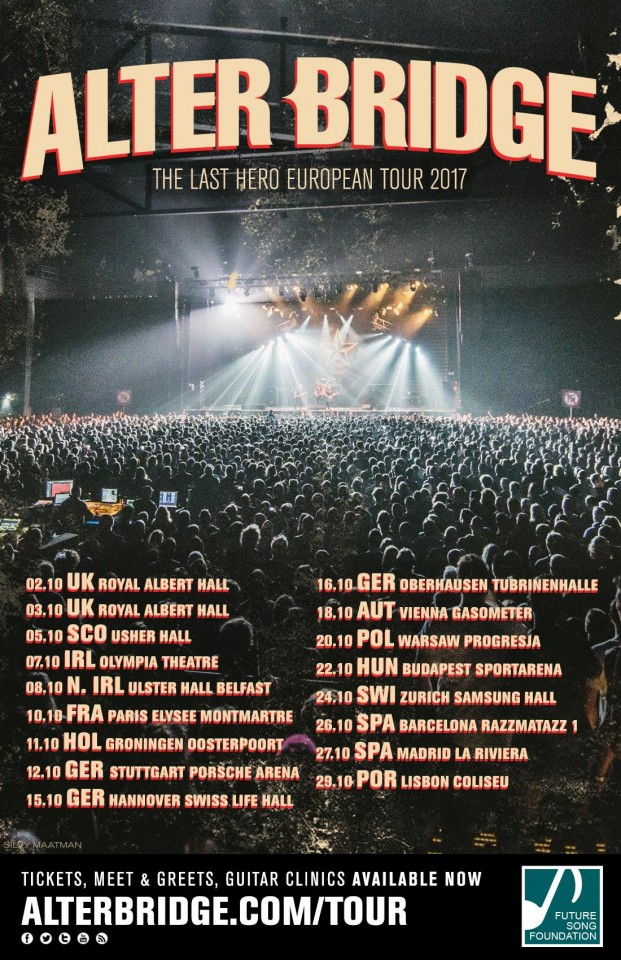 In addition to touring, Alter Bridge are to release a new live album and rarities collection called "Live at the O2 Arena + Rarities" scheduled for September 8, which captures the band's performance in London's O2 Arena on November 24th, 2016. During this set, the band performed such hits as "Farther Than The Sun", "Show Me A Leader", "Rise Today" and "Isolation", as well as "Waters Rising", "Watch Over You" and "Blackbird". All different formats of ALTER BRIDGE's "Live at the O2 Arena + Rarities" can be ordered here.
"Live at the O2 Arena + Rarities" tracklist:
CD1
The Writing on the Wall
Come to Life
Addicted to Pain
Ghost of Days Gone By
Cry of Achilles
The Other Side
Farther Than the Sun
Ties That Blind
Water Rising
Crows on a Wire
Watch Over You (solo acoustic)
CD2
Isolation
Blackbird
Metalingus
Open Your Eyes
Show Me A Leader
CD3
Breathe
Cruel Sun
Solace
New Way To Live
The Damage Done
We Don't Care at All
Zero
Home
Never Borne To Follow
Never Say Die (Outright)
Symphony Of Agony (The Last of Our Kind)