​Abbath returns to Blastfest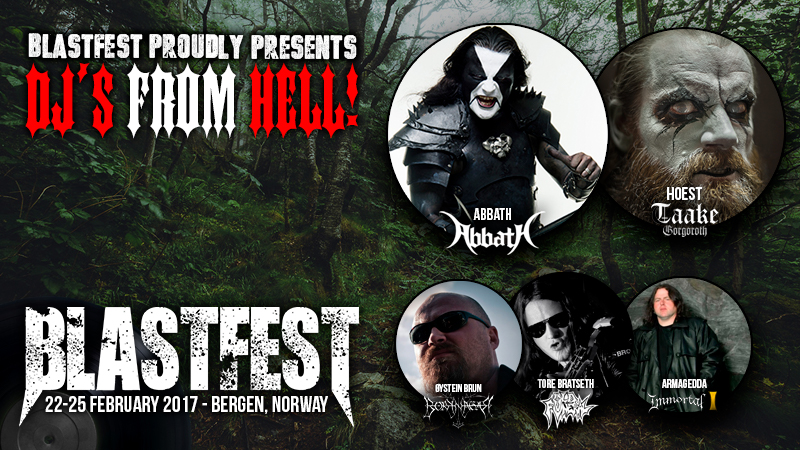 The Norwegian Blastfest, featuring more than 40 metal bands, is to be held next month, on February 22nd-25th.

In addition to the groups' performances, the event's program also includes DJ sets from Abbath, Hoest (Taake, Gorgoroth), Armagedda (ex. Immortal, I), Øystein Brun (Borknagar) and Tore Bratseth (Old Funeral).
The musicians will play some sweet tunes in the USF Sardinen every night after midnight. Stay tuned on Blastfest's Facebook page for detailed schedules.
See also: