Viva, Sinoptik: GBOB 2016 winners' show was held with full house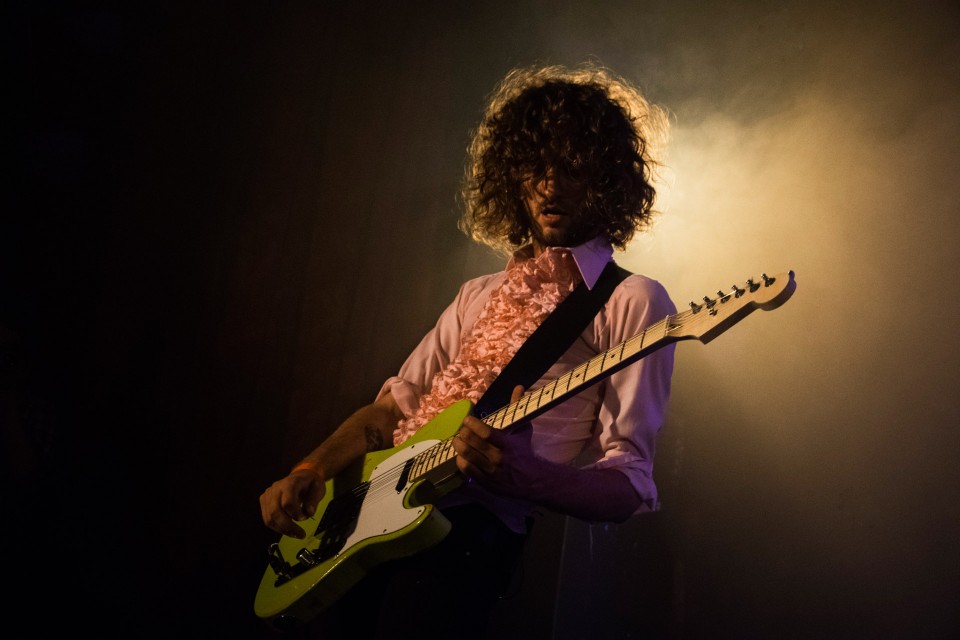 On Tuesday, May 31, the Ukrainian rockers Sinoptik, who won at the contest The Global Battle of the Bands 2016 held in Berlin, celebrated their victory with a free concert in Kyiv. Hundreds of people gathered within the walls of MonteRay Live Stage club, the musicians, photographers, journalists, band's fans and everyone who wanted to congratulate the heroes of the occasion. The stunning evening program included the sets of Gapochka and Aghiazma, the Ukrainian Global Battle of The Bands 2009 and 2016 finalists. But the final act, of course, was the performance by the first owners of GBOB's statuette in Ukraine. And what about the champagne splashes from the stage? Sure, they were there!

Sinoptik came on stage to loud applause and Queen's "We Are The Champions" couplets. Thanking the crowd, the guys presented the precious statuette and gave the go-ahead to the evening which lasted until late at night. The already active audience was fired up by the finalists of the Ukrainian GBOB 2016, the shocking Kiyv-based band Aghiazma. Their charisma, heavy riffs and emotional female vocals produced a lot of impressions. After finishing the drive set, the band's guitarist Igor 'Cherep' Cherepanov dedicated Sinoptik's musicians funny verselet that plenty amused everyone.
The evening resembled a large crowd of friends. The bands' members often show up in the hall and willingly talked to the audience and the event's main guests received congratulations. The genre of Ukrainian GBOB 2009 winners Gapochka created a kind of indie-lounge atmosphere and thus prepared the listeners to meet Sinoptik's trio. The people rested, prepared and greeted the guys with new burst of emotions. Truly energetic, catchy and artistic, as always, they pleased the guests with their latest record's tracks. The musicians talked with the audience and again and again thanked those who have all along supported the band.
A few hours before the gig, we were able to talk with the singer Dima 'Sinoptik', the bassist Dima 'Frosby' and the drummer Slava Los. The musicians told us about their trip to Berlin, competition for first place at the GBOB and what we should learn from the British people. Stay tuned with Noizr Zine and wait for our new interview with Sinoptik.
Text by Yuri Somov
Photos by Yuri Somov and Anastezia