​Video: Stoned Jesus premiers new song on Michael Shchur TV show
The latest episode of the Ukrainian TV show #@)₴?$0, hosted by the journalist Michael Shchur, features a stoner metal act Stoned Jesus as a special music guest. During their performance, the band previered its new song "Hands Resist Him". Full episode of #@)₴?$0 can be seen here.
"Hands Resist Him" will appear on Stoned Jesus' forthcoming as-yet-untitled 4th album, which will be released via Napalm Records.
Read our interview with Stoned Jesus' leader Igor Sidorenko: "It's better to work on the result than to visualize yourself stadiums"

In the near future, the band are to kick off the European tour with Somali Yacht Club and to perform as a supporting act at the Deep Purple show on June 6 in Kyiv, Ukraine.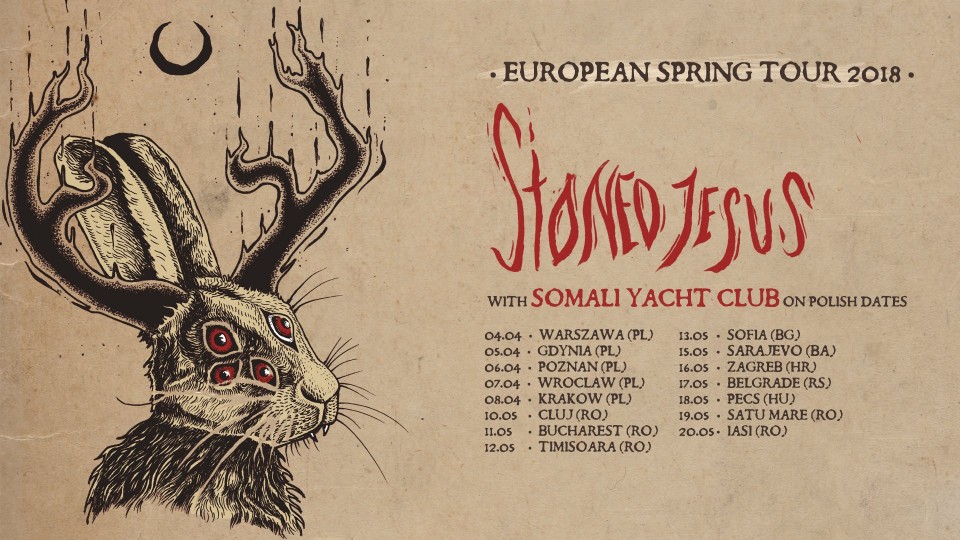 See also: Stoned Jesus unveil "Indian" studio live, filmed in Brazil