​Ukrainian label to re-release classic album of Japanese legends Eternal Elysium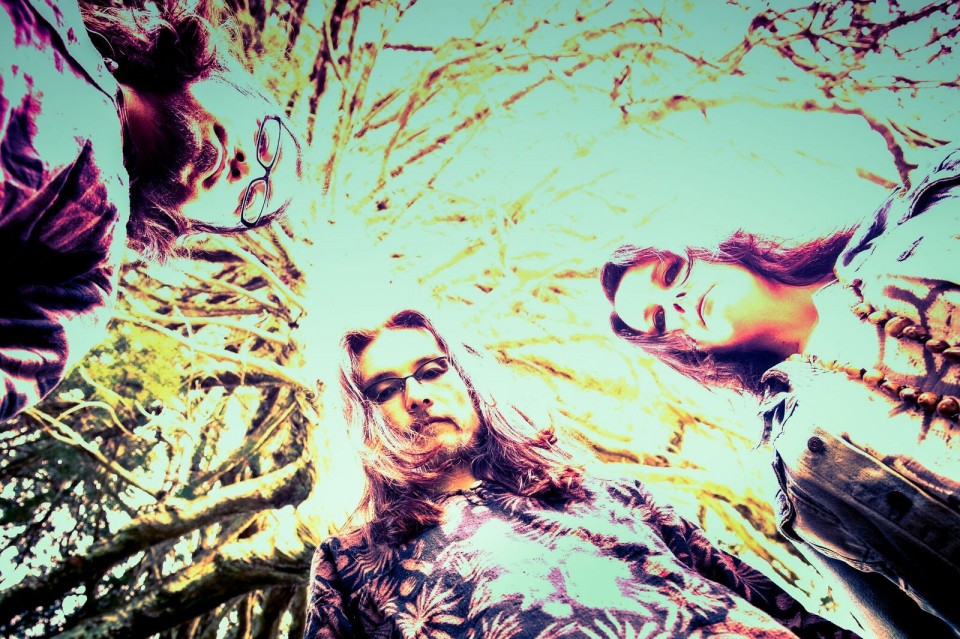 The Ukrainian label Robustfellow Prods. is preparing to reissue the fourth full-length album "Searching Low&High" of the Japanese doom metal band Eternal Elysium. The re-release of the LP, which will be available on CD and in digital format, will take place in October 2017.
"Robustfellow Prods. is happy to present a new activity supporting the robust scene — Robust Relics Series (RRS). Here we rediscover robust albums from the past, giving them new life. We create new artwork with one of our artists, complete audio remaster and add bonus tracks from the respective period. RRS reissues are going to be produced with maximum attention to details while paying respect to the original feel of the release.

The first RRS release is going to happen with legends of Japanese Heavy Psych/Doom scene — Eternal Elysium and their fabulous fourth album "Searching Low&High". It was originally released by Diwphalanx Records [CD, PX-132] in 2005, with a vinyl edition from Hydro-Phonic Records [2LP, HPR-247] in 2011.

12 years since its original release, "Searching Low&High" has become a hard-to-find issue on Discogs and eBay, so we decided to take a robust shovel and dig deeper," the label comments.

"I think people can feel more raw and natural vibes on this remix version. And I feel this one is still deep and heavy. The big differences in sound between the original release and this remix/remaster are the textures and feeling of air/ambience," Yukito Okazaki comments. "Those are the things I'm really aware of and taking care of now."

"The album retains the same energy of the moment, each track on the plate is catchy and memorable. Robustcrew considers this album as instant classic release and highly recommends it for everyone who is into heavy psych/doom/robust scene today!" Robustfellow Prods adds.
"Searching Low & High" was completely remixed and remastered by Yukito Okazaki (Eternal Elysium) at Studio Zen in July-August 2017. The cover art was created by the Ukrainian artist Yura 'xNinja' Nagorniy, who has also worked on the cover art for Sectorial's second album "We Are The Titan's Rising Ashes". Also, the re-release of "Searching Low & High" will include two new bonus tracks.
Who is Eternal Elysium
Eternal Elysium is a Doom/Stoner power-trio from Nagoya, Japan. Founded in 1991, the band was one of the early pioneers of the Japanese doom scene, along with Church of Misery. Deeply influenced by '60s-'70s heavy-rock bands like Black Sabbath, Grand Funk Railroad and Flower Travellin' Band, the band also takes cues from early doom legends Trouble, Saint Vitus and Pentagram. Heavy grooves and psychedelic textures prevail, with the current longstanding lineup continuing to explore vocal harmonies and arrangements with each new release. Eternal Elysium has spread their positive-doom vibes around the world with tours in the US, Europe, Australia, and S.Korea, and they gig regularly throughout Japan. Art, music, and nature continue to inspire the band in its ongoing search for its next groovy trip.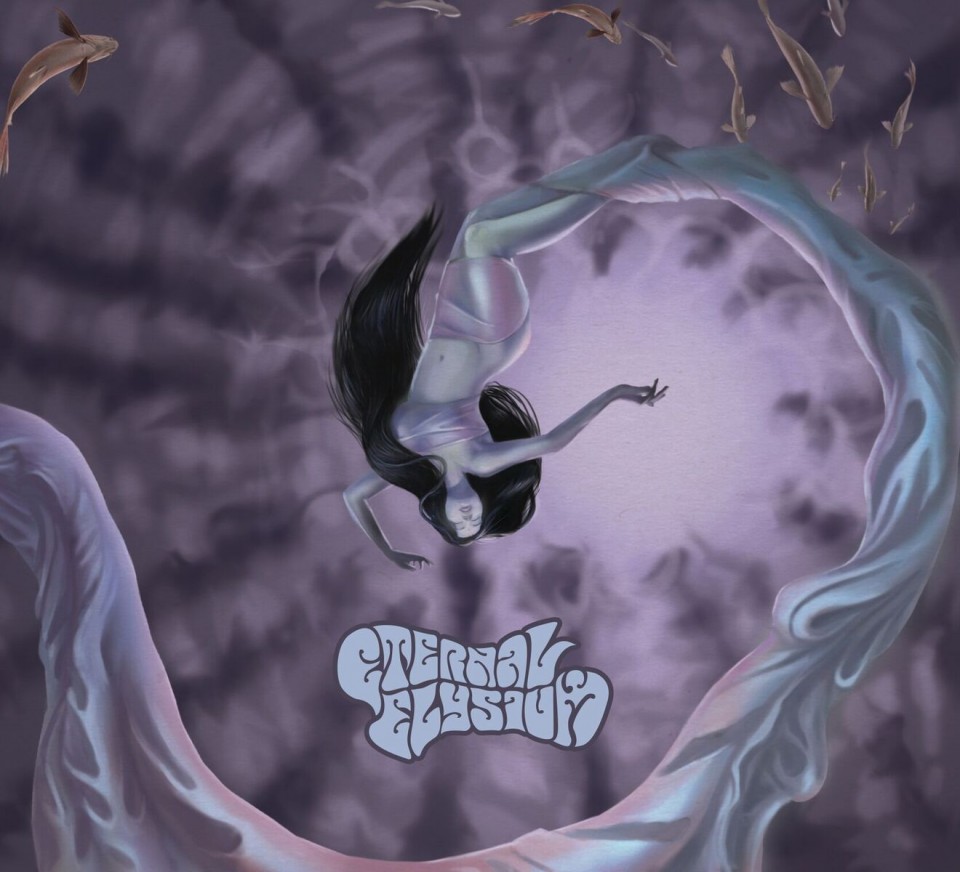 "Searching Low&High" RRS Facts
200х EN edition

Band Photo Card #2
Original CD Artwork Card #4
Reissue 2xLP Artwork Card #5
OBI with Blue line – English text + small Band Photo #2

200x JP edition

Band Photo Card #3
Original CD Artwork Card #4
Reissue 2xLP Artwork Card #5
OBI with Red line – Japanese text + small Band Photo #3

100x UA Robust edition

Band Photo Card #1,2,3
Original CD Artwork Card #4
Reissue 2xLP Artwork Card #5
OBI with Green line – Ukrainian text + small Band Photo #1
additional 2xOBI strips from EN & JAP editions
Digital DL card for MP3/FLAC/WAV
Laminated Sticker with EE logo
Laminated Sticker with RRS logo