Sinoptik to perform on December 4 in Kyiv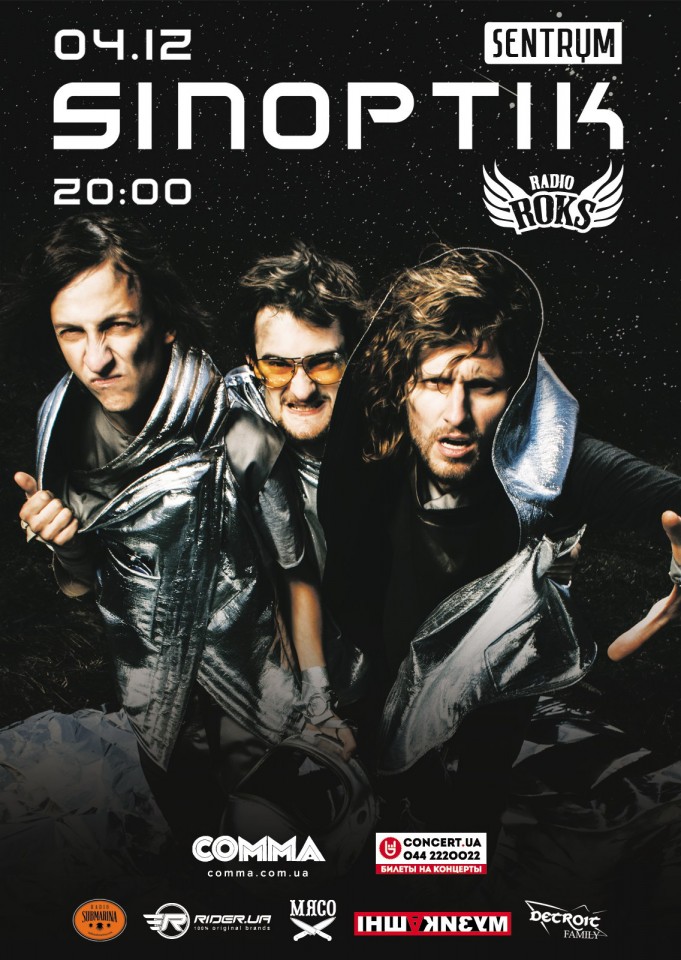 The main newsmakers in Ukrainian music of 2016 announce a big solo concert.
In addition to the release of the new album "Interplanet Overdrive", Sinoptik won at the international final of The Global Battle of The Bands in Berlin. Also, this June, the band has opened Okean Elzy's concert of Okean at the Olympic Stadium in front of the 90 thousandth audience.
Behind Sinoptik are several European tours and participation in major festivals in recent years. Follow the links to read an extensive interview with the band, as well as the material about the trio's favorite rock and metal albums.
Start: December 4 at 20:00
Venue: Sentrum club, Kyiv, Shota Rustaveli str., 11
Links: Facebook, VK
Tickets: 100 и 120 UAH — presale, 150 UAH — at the door, 250 UAH — VIP
Buy tickets: The FLOW shop, МЯСО shop, Sentrum club, multikassa.com.ua, concert.ua, multikassa.kiev.ua