​Review: Septa releases new album BBTSOTKOTS, and this is another unexpected experiment
— 8/10
In December 2016, Septa's latest record "Sounds Like Murder" got The Best Ukrainian Metal Act award and was called the best among Ukrainian metal releases of that year. And it was quite right, because their third LP turned out to be successful in all aspects. The dense and very fresh CD became the point, to which the band moved through the jungle of post-hardcore, alternative metal, mathcore and other experimental techniques, that were used on the first two records The Lover and Destroyer.

Being inspired by the sound of Tool, Mastodon, Deftones and Faith No More, Septa members searched for their sound and style. Trying to find something worthwhile and expressive, they simply violated some rules and principles, and did not hesitate to show it. They were also searching themselves while working on "Sounds Like Murder". And when it came out, it seemed that they found. Desperate brutal romantics gathered all the missing puzzles into one full-fledged work, which became the most elegant in their collection, and what is the most important here — that time it fully corresponded to the band. A combination of aggression and melody, vocals, moderately assertive drums — it was poke in the eye. Even artwork and overall design of the album. But after all this laudatory words, it's worth returning to the main one — it seemed.
Check it out: Full stream of Septa's new album and interview with band's leader
It could seem to us as listeners, but three years later Septa decided not to stop and continue searching. Led by their creative frontman Eugene Tymchyk, the guys began to move on, and what is curious — in a completely unexpected direction for them (and for everyone by the way). While listening to BBTSOTKOTS for first time, you began to think that some of them spent too much time using the image of Queen musicians during their costumed performances with the side project The Nietzsche. Because this time Septa is playing with something like opera. Yeah, theatrical drama and absolutely new manner of singing.
Is it good? It depends. If we talk about that point, that the band tried not to repeat their previous CD, tried be unpredictable (and this is precisely in their style), then we definitely say yes. Such things are always commendable, and especially today. But if we talk about overall sound — here we should say each to his taste.
Certain parts of the tracks on BBTSOTKOTS really resemble kinda narrative songs about some heroes and spectacular battles from ancient legends. The band is still playing in the genres listed above, but now it has been noticeably carried away by the synthesizer and uncharacteristic string parts, which are very popular among folk or medieval metal performers. From time to time while listening you can easily imagine Tymchуk with a beard and armor.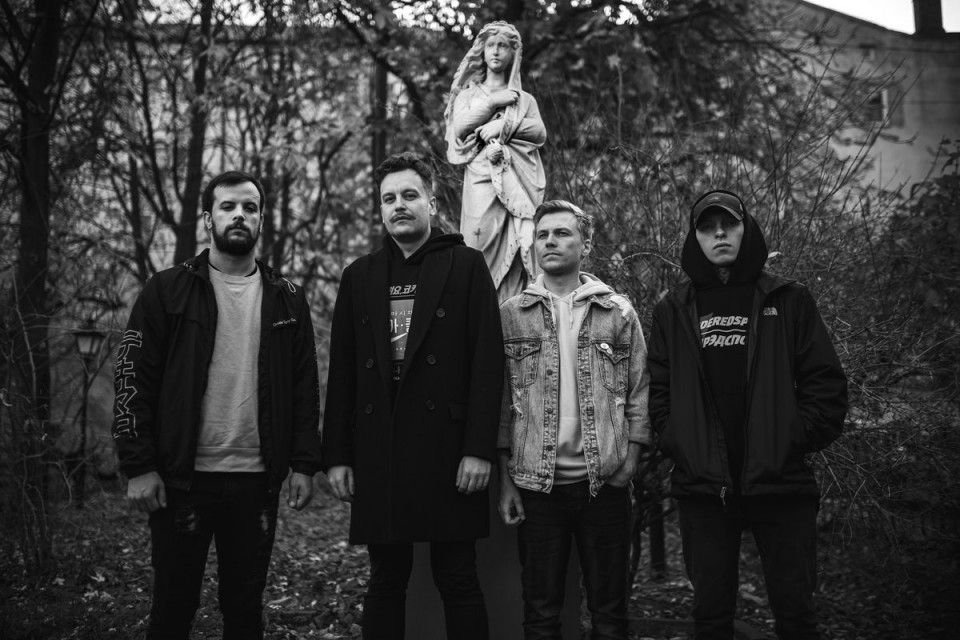 The overall sound has become richer and darker, guitars and bass — heavier, more aggressive. Vocals still range from pure singing to the branded extreme vocals, while in some places the frontman now takes higher notes, in some moments even accompanied by the choir. The album sounds very unusual. And perhaps this is the only thing that confuses in the new BBTSOTKOTS.
Yeah, is noticeable that for Septa this direction is also new, but this did not affect the quality of the record and its originality. Among those nine fresh tracks (with a pleasant overall timing of 34 minutes) there is even an acoustic ballad with a very penetrating harmonica. You gonna say, that hardcore artists don't sing like that? Post-hardcore metallers don't play like that? Probably you're right, but now we are talking about Septa, and this guys from Odesa has never ranked themselves to one specific style from these genres. The experiments, albeit not always successful, the craving for self-expression and the next attempt to find something new for their discography — this is the main trait of the band. And here it is — "Bitten By The Serpent Of The Kingdom Of The Spirit" in all its glory. It is just interesting to find out by what this sudden interest in opera motifs was inspired. And we definitely gonna check it out.
Read also: Interview with Eugene Tymchyk on literature and its role in the work of The Nietzsche
Noizr: Order Septa's new album "Bitten By The Serpent Of The Kingdom Of The Spirit" via Bandcamp.
By Yurii Somov