​Photos from Holy Death Over Kiev III with Cult of Fire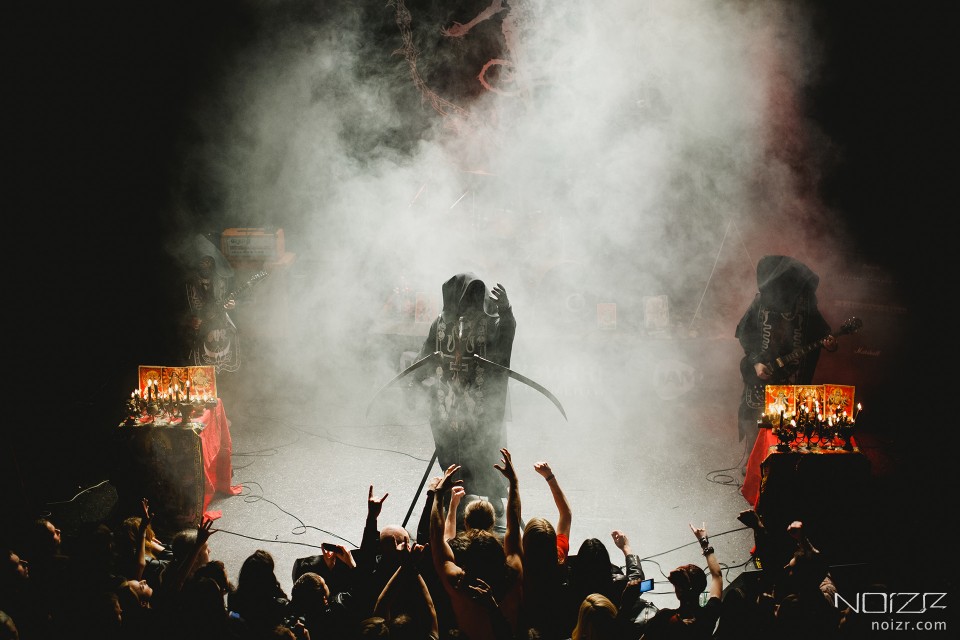 On April 22, there was Holy Death Over Kiev III headlined by the Czech black metal band Cult of Fire, who released its new EP "Untitled" this March. The event, which took place in Kyiv, Ukraine, was dedicated to the 31st anniversary of the Chornobyl disaster.
In addition to Cult of Fire, the concert also featured performances by the Ukrainian bands Kladovest, Bergrizen, Goatflesh, and Kaosophia who released its new album "Serpenti Vortex" on the day of the event.
Above, you can see the photo report from the Holy Death Over Kiev III shot by Ludmila Immortality special for Noizr Zine.
See also:
Noizr Zine thanks the organizers of Holy Death Over Kiev III for accreditation