​Nokturnal Mortum: "Verity" full album stream
The Kharkiv-based black metal band Nokturnal Mortum unveiled a full stream of its seventh album "Verity", which came out on May 8. Already on the day of its release, the LP became the best-selling record via Bandcamp.

The band's new 12-track LP features 11 original compositions, including intro and outro, as well as a cover of Komu Vnyz's song "Lіra". The mixing and mastering of the album was handled by the British musician and producer Greg Chandler (Pantheist, Esoteric) at the Priory Recording Studios. The cover art was created by the cult Swedish artist Kristian Wåhlin (Bathory, Dark Funeral, Dark Tranquility, Tiamat), whose voice can be heard on the track "Nights in White Satin" of Nokturnal Mortum's "The Voice of Steel" (2015). Sir Gorgoroth, who collaborated with the band since 1995, who worked on artwork, design, and layout of the release.
Nokturnal Mortum: "Verity" took a long time and a lot of efforts to be composed and recorded, but this is truly a timeless work of metal art, worthy all expectations, all ups and downs, all the struggles which preceded it. There are no two similar albums in catalog of the band, and "Verity" is no exception. More dark and introspective, than its glorious predecessor from 2009, "Verity" leads the listener deep into the realms of ancient pre-pagan cults, where the one could obtain the simple and grim truths of existence in solitude and straight dialogue with nature and forces that came from far beyond the human world. At the same time the basis for Nokturnal Mortum music here is the one that cemented the whole legacy of the band in one frame: noble Epic Heathen Metal Art with roar of guitars and rumble of drums supported magnificent keyboard and traditional instruments arrangements. These elements create unique and unmistakable sound of the band, always bringing forth the strong and deep feelings.

Another trademark of Nokturnal Mortum is making every song on the record the monument of its own, which is the natural rule of following "no filler" principle and also the band's very own answer to tendency of countless releases sounding like a same one song."
The album "Істина" is available on CD via Oriana Music/Musical Hall and vinyl via Heritage Recordings.
Tracklist:
I'll Meet You in Ancient Darkness (intro)
Molfa
With Chort in My Bosom
Spruce Elder
Song of the Snowstorm
Wolfish Berries
In the Boat with Fools
Wild Weregild
Lira (Komu Vnyz cover)
Black Honey
Night of the Gods
Where Do the Wreaths Float Down the River? (outro)
"Verity" cover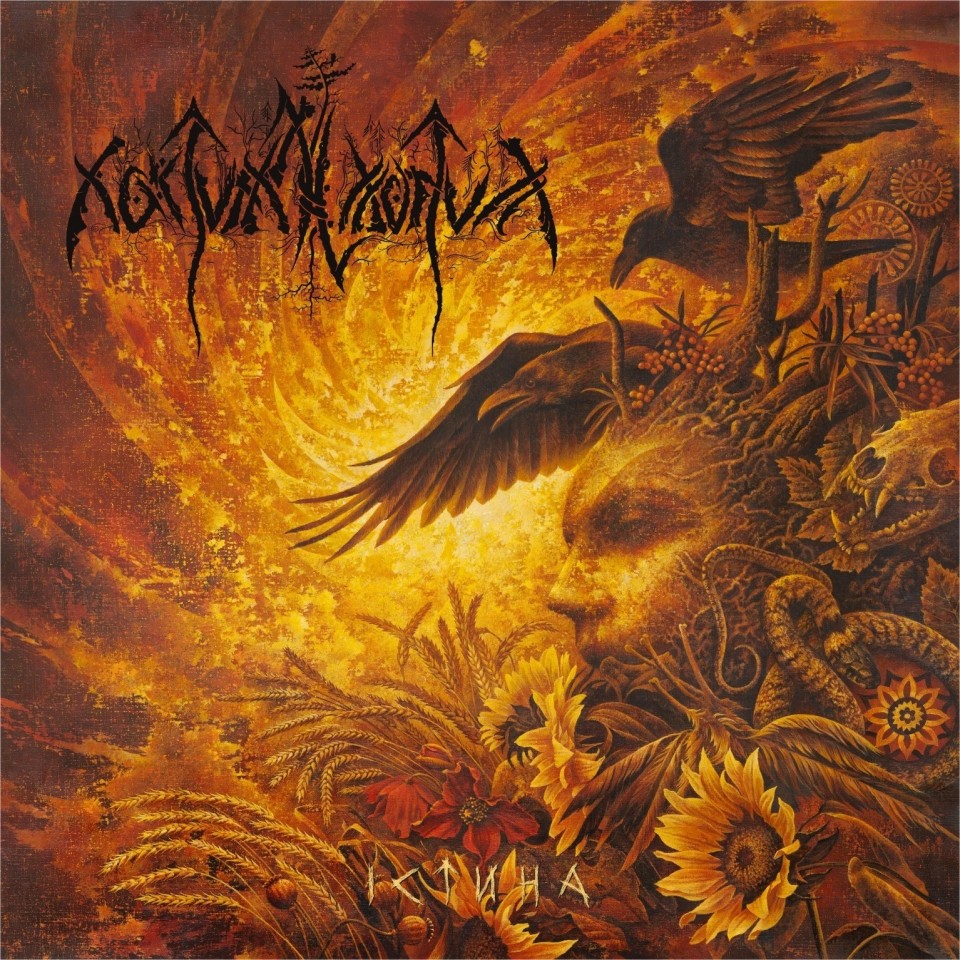 See also: