​Nokturnal Mortum, Peste Noire, M8L8TH, Kroda and Svarga are to perform at festival in Kyiv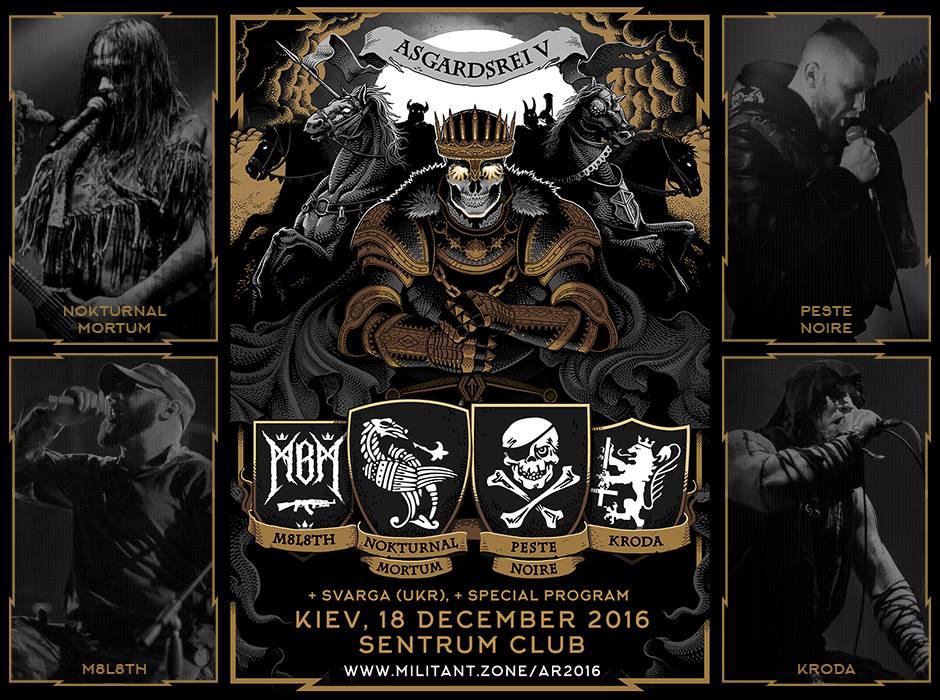 In Kyiv, there will be held the fifth ritual music festival Asgardsrei features the performances of the extreme metal stage legends from France, Ukraine and Russia.
Among the participants are the Ukrainian bands Nokturnal Mortum, Kroda and Svarga, the French group Peste Noire and the Russians M8L8TH. Asgardsrei V is to take place on December 18 at the Sentrum club.
Tickets:
until the end of August — 250 UAH
in August and December — 350 UAHin in December — 450 UAH
on the concert day — 500 UAH.
See also: