​Main line-up of upcoming Black Sea Metal Festival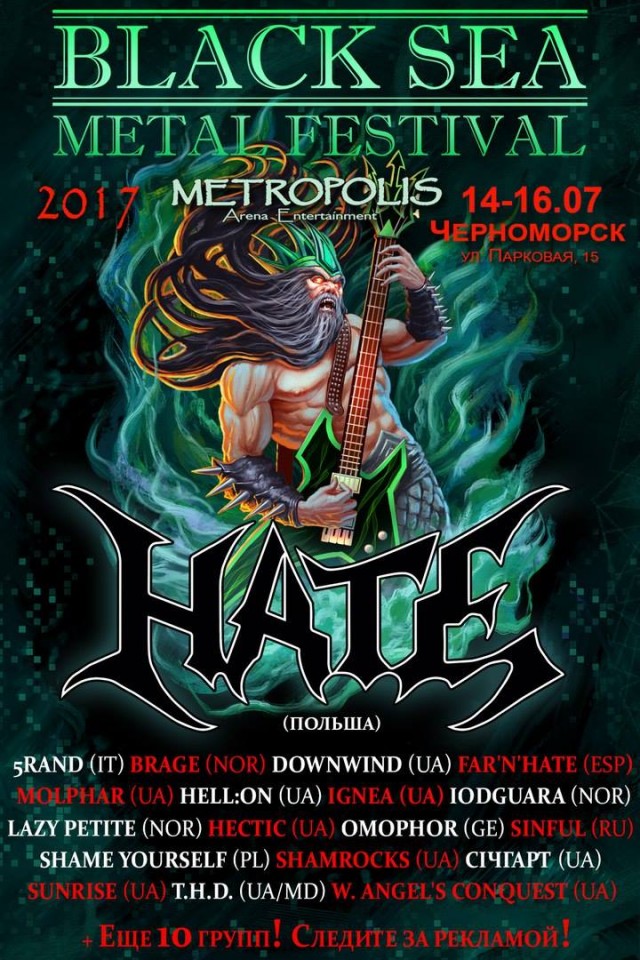 The organizers of Black Sea Metal Festival announced the main line-up of this year's event, featuring Hate (PL), Shame Yourself (PL), 5Rand (IT), Brage (NOR), Iodguara (NOR), Lazy Petite (NOR), Far'n'Hate (ESP), Omophor (GE), Sinful (RU), and several Ukrainian metal acts, including Downwind, Hell:on, Ignea, T.H.D. (UA/MD), etc.
See also: Metal Heads' Mission Festival announces complete line-up
By the beginning of the fest, its promoters will announce 10 more bands, one of which, the Ukrainian speed-metal/punk band Spikers, has already been unveiled.
Black Sea Metal Festival is to be held on July 14-16 at the Metropolis Arena in Chornomorsk, Odesa region, Ukraine.
See also: Beyond the Gates festival announces complete line-up