​Agnostic Front to celebrate 35th anniversary of their debut album in Kyiv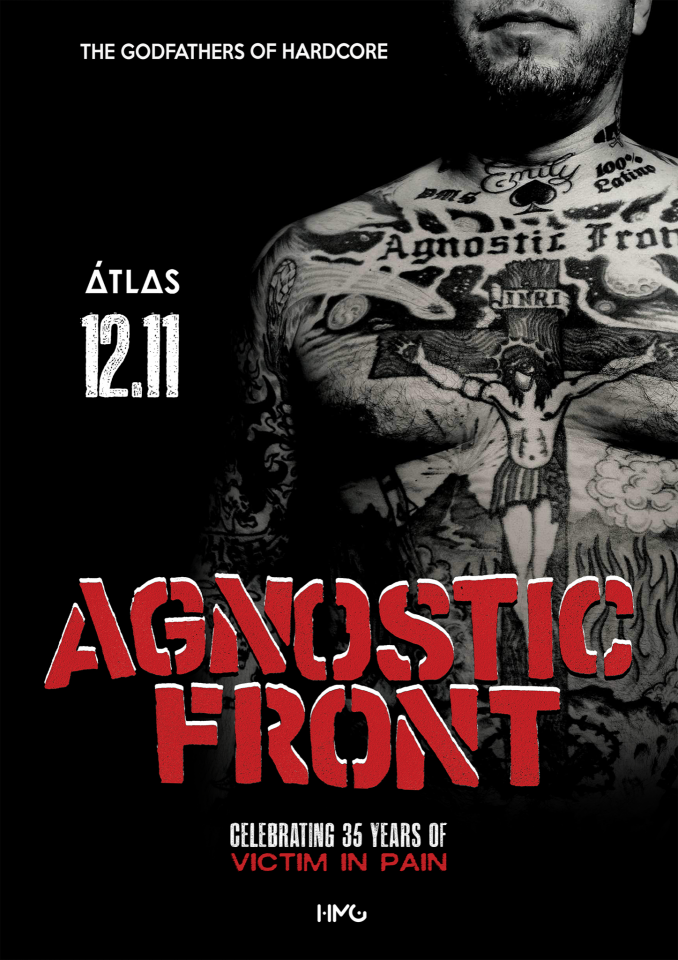 American hardcore Agnostic Front will give a concert in Kyiv, Ukraine, in honor of the 35th anniversary of the band's debut album "Victim In Pain". The performance will take place on November 12 at the Atlas club.

Announcement from the organizers: "They have no equal, they are respected and considered leaders of the genre by hardcore representatives. Their sound — one of the evilest in punk music — helped to design hardcore as a musical and cultural direction, first in New York and then around the world. Initially, Agnostic Front produced fast, powerful punk, featuring aggressive drums and bass, and chaotic vocals by Roger Miret. This year, the legendary band celebrates the 35-anniversary of their debut "Victim In Pain", which, going ahead, paved the way for their entire catalog."
Tickets for Agnostic Front gig in Kyiv are already available at this location. Follow the link to watch the band's video "Old New York".