5th Black Sea Metal Festival to be held on June 29 - July 1 in Ukraine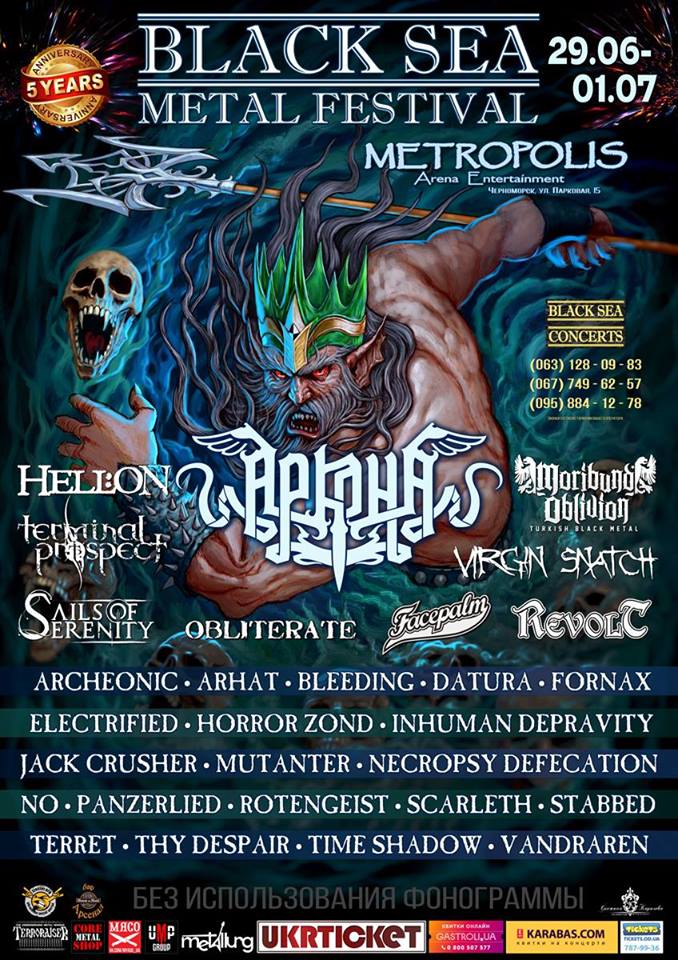 Black Sea Metal Festival, the fifth anniversary annual heavy music festival, will be held from June 29 to July 1, 2018.

Indoor festival will take place on the Black Sea coast in the city of Chernomorsk (formerly Illichivsk), 15 km from Odesa on the territory of one of the biggest clubs of Ukraine — Metropolis Arena. Within three days, the Black Sea Metal Festival will unite on its stage metal bands from around the world. Among the headliners of this year are Arkona (RU), Terminal Prospect (SE), Moribund Oblivion (TR), Hell:on (UA), Virgin Snatch (PL) and other acts.
Karabas.com: "Guests of the festival are provided with a comfortable closed territory for a tent camp on the Black Sea coast, as well as a large parking lot and delicious craft beer, which is brewed right on the venue."
Tickets for 450 UAH are available via karabas.com.
More details — on Facebook