​23-24.04.2016 Robustfest @ MonteRay Live Stage, Kyiv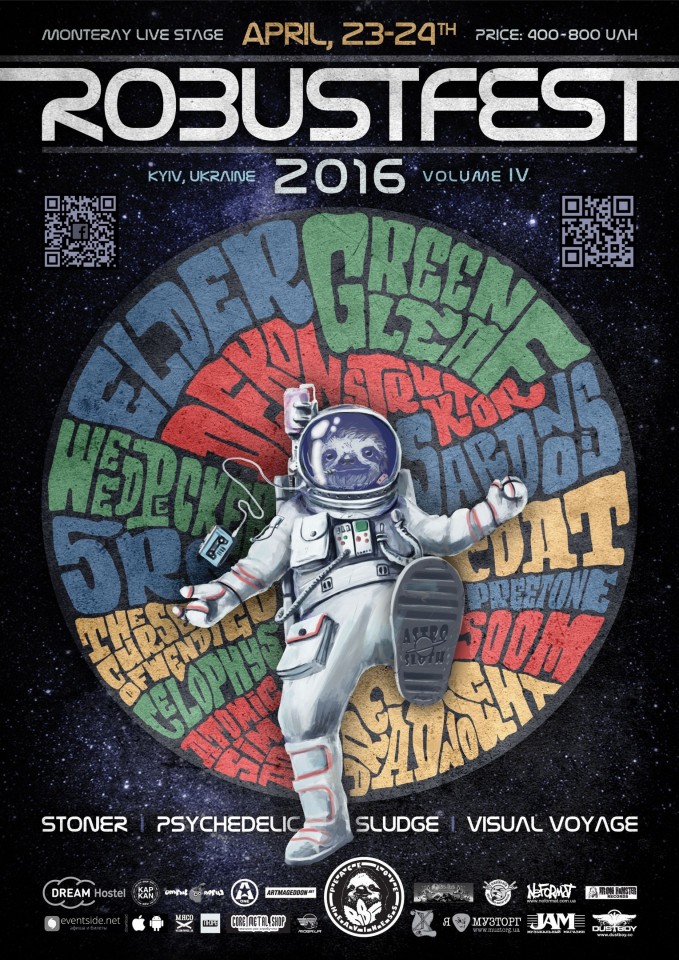 Next month there will be a two-day festival of stoner/psychedelic/sludge/post music — Robustfest.

"Robustfest is BACK! And now it's stronger and longer than ever before — two days of music from the best stoner/psychedelic/post/prog/sludge bands out there in a row! Our "Astro-Sloth" is ready to take you on a trip... are you ready for that giant leap for mankind?
See you there Fellas!
SPACE. LOVE. HEAVINESS!"
Line-up: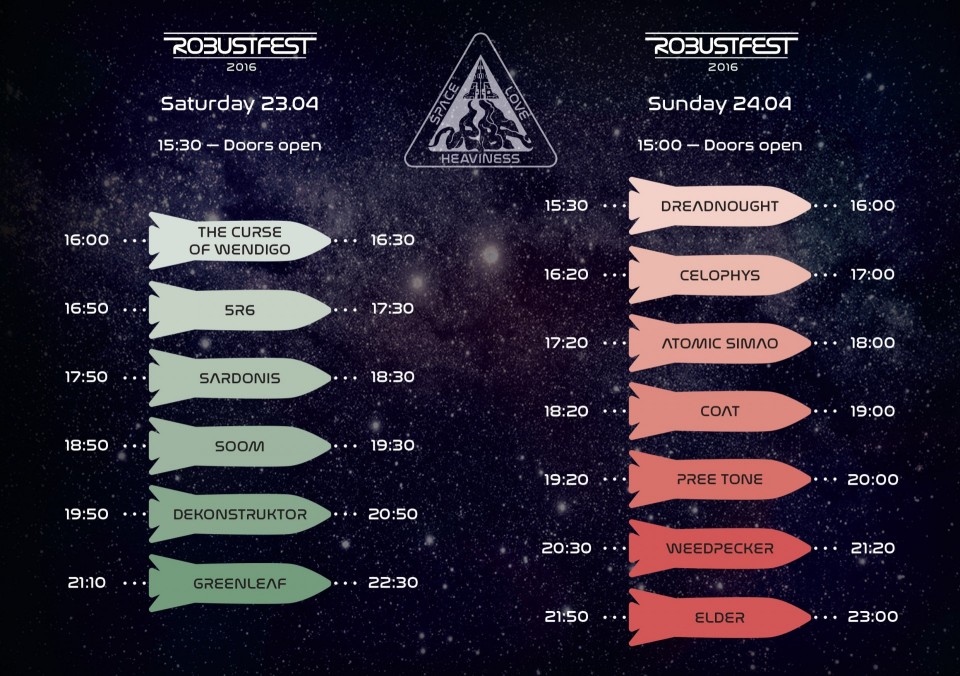 Buy tickets:
Rider (Kyiv, Str. B.Khmelnitskogo 10 tel.: (044) 254-3883) — 80 physical tickets are available
Evergreen Space, Kyiv, Str.Velyka Vasylkivska 26-b (Lva Tolstogo underground) — 10 physical tickets are available
ROBUST SHOP — 14 VIP-tickets are available: robustfellowship(dog)gmail(dot)com
EVENTSIDE — digital tickets
Details: VKontakte, Facebook, Bandcamp, Robustfellow