​1 year on air: Radio Submarina celebrated its anniversary with concert in Kyiv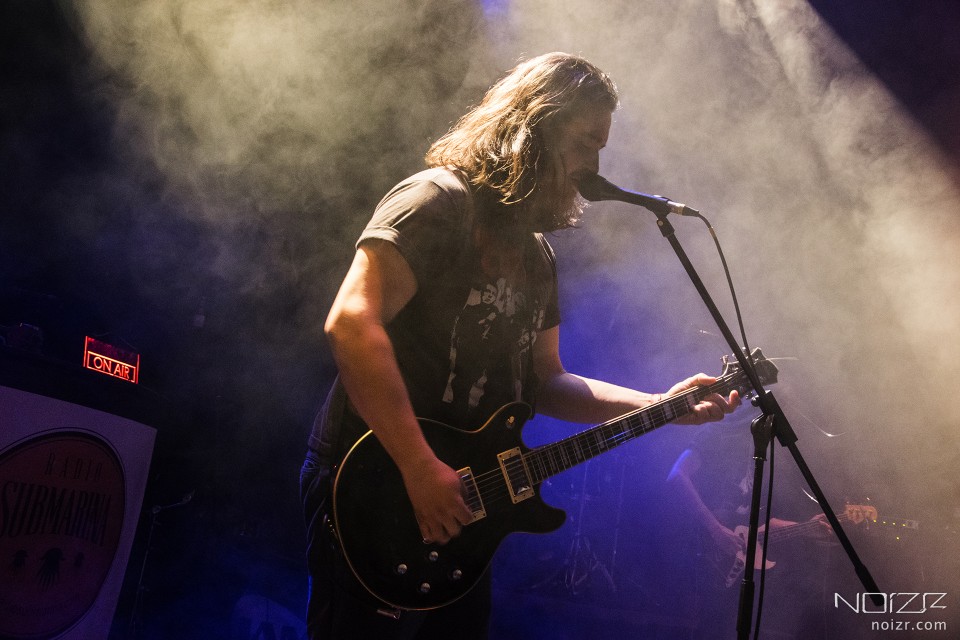 Last Thursday, on March 23, the Ukrainian online radio station Submarina, celebrated its first year of broadcasting with a loud party in the capital's club MontéRay Live Stage. Guests of the evening were listeners of an alternative Internet channel, as well as creators of its unique content: musicians, journalists, radio hosts, and other admirers of the Ukrainian music labeled "underground".

A busy program of the evening, announced by the organizers as the Live Concert Radio Show, soon developed into the crowded hangout with the active circulation of guests from stage to bar and vice versa. The Ukrainian bands, featuring Radio Plush, Edwin Hubble, Mindstone, contagiously active On The Wane and Esquizet, heavy act FaZZer and the finalists of the festive marathon — Sinoptik, performed short sets with 3-4 songs.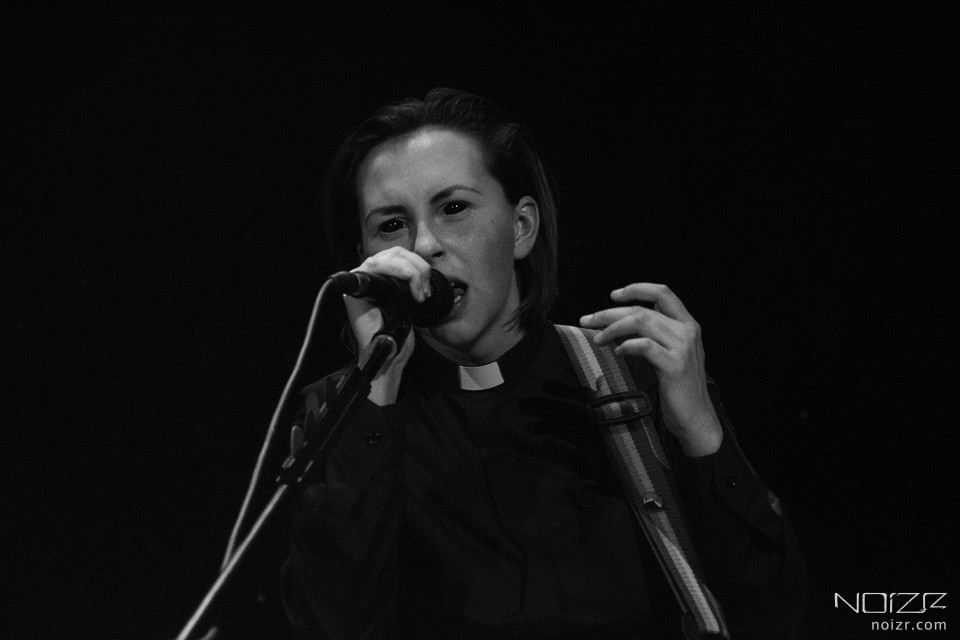 During the event, the hall literally plunged into the atmosphere of the closed studio of the radio host Denis Dorofeev. The only ray of light cut through the dark room, highlighting on the stage a DJ stand with a bright ON AIR sign. And, as far as we know, it did not shine for the entourage: the anniversary event was broadcasted live on air for all who could not attend the party.
During the breaks between the bands' performances, there was poetry declamation, playing of famous hits of the Radio Submarina residents, congratulations of the guests and dreams about how the Ministry of Culture of Ukraine once would show interest into the domestic underground scene.
The producer Vlad Lyashenko, music critic and journalist Sasha Proletarsky, director Victor Priduvalov, as well as Stoned Jesus' leader and the host of the "LongPlay" program, Igor Sidorenko, said their kind words on the stage that evening.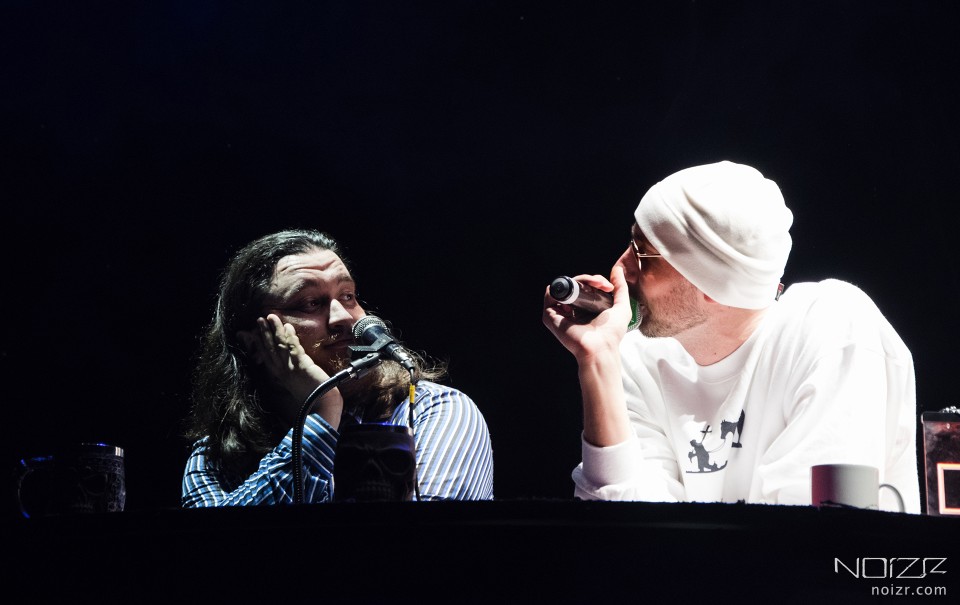 The final performance of Sinoptik was preceded by the raffle of prizes from the radio station and the spontaneous performance of Stoned Jesus who played the song "I'm The Mountain", which Igor Sidorenko has not sung all the verses for a long time, as fans are willingly doing it instead.
As for the prizes, guests received a personal number at the entrance and took part in the lottery with the leader of FaZZer Ilya Pesotsky. The lucky ones got posters, T-shirts, and other branded prizes from Radio Submarina and its residents.
The visitors of the event definitely remembered another surprise of the evening — Aghiazma's guitarist Igor Cherepanov prepared a congratulatory poem. The musician read it from the stage during the performance of Sinoptik, heartily amusing the audience.
So intensive evening with the ensuing afterparty was delayed until late at night. Radio Submarina started its new year, which promised to very soon please their listeners with a lot of novelties and surprises on the air.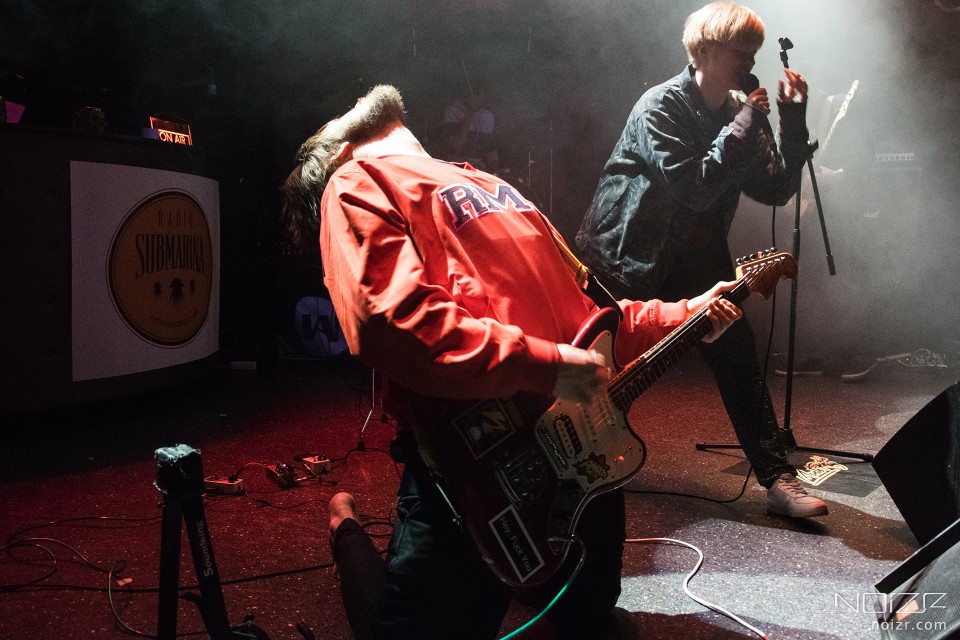 Text and photos by Yuri Somov
Translated from Russian by Anastezia
Noizr Zine thanks Vlad Lyashenko for the accreditation