​Serenity In Murder "The Eclipse": MDM from Land of the Rising Sun
Serenity In Murder is the Japanese symphonic/melodic death metal female-fronted band, founded in Tokyo in 2009. Currently, the band's line-up features the vocalist Emi, bassist Olly, guitarists Freddy and Ryuji, and recently joined as a session member — the drummer Allen. Over 8 years of its musical career, Serenity In Murder released three full-length albums, one split, and one Dark Tranquillity's tribute album, covering the song "Edenspring". In addition to studio work, the band has also performed as a headliner at concerts and festivals in Japan and neighboring Taiwan. Recently, Serenity In Murder presented its third album "The Eclipse" which came out on February 8 via Oyster Brothers Records.

The first thing you notice after listening to 12-track release, taking into account its sound, lyrics in English, and the very name of the band, is Serenity In Murder's focus on the western listener. However, "The Eclipse" cannot be called a 100% export product, because light Japanese flavor is here everywhere: from the synthesizer and orchestral parts sound, clearly inspired by oriental culture, to such compositions as "Dreamfall" with its dance beat and "Land of The Rising Sun", which title speaks for itself. But, this very song has a small production defect — very clumsy volume turning down at 3:06.
The main feature of the album can be called the fast solos, turning into concerted guitar duets. Also, it should be mentioned a strong and powerful growl of vocalist Emi, which fits very well with the instrumental part of the album. The synthesizer, rhythm section, guitars, vocals — all sounds very rich and solid, thanks to generally good production which has only one noticeable drawback, mentioned above.
In short, "The Eclipse" is a powerful album with beautiful melodies, epic orchestral parts which help to increase the atmosphere, skillful and fast guitar solos and furious growl. Due to all of the above, the album is listened to in one breath, so it can be recommended to the fans of such bands as Arch Enemy, Children of Bodom and Insomnium, very likely, they will be satisfied.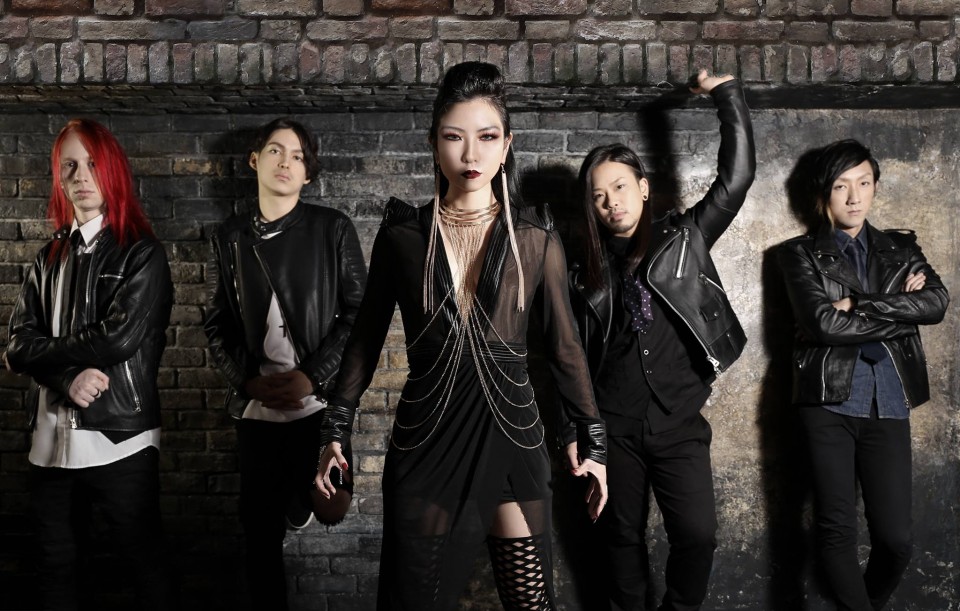 Serenity In Murder's press photo
Reviewed by Anastezia