​Review of Funeral Mist's "Hekatomb" with full album stream
— 9/10
Norma Evangelium Diaboli in 2013 was a relatively quiet place for releases from the initial cadre that propelled NoEvDia into the upper echelons of black metal's most revered labels (although stellar releases from Teitanblood and Dead Congregation have softened the blow). During next 5 years after much anticipation NoEvDia's fans have been graced with albums many thought wouldn't happen, new releases from Deathspell Omega, Antaeus, very surprisingly Malign and finally Funeral Mist. As a label there are few that have affected the shape of modern black metal, each band on the label is wholly unique and responsible for influencing a whole new generation of black metal artists and scenes (I'm looking at you, Iceland).

"Hekatomb" somewhat similar to Antaeus' "Condemnation" and DsO's "The Synarchy of Molten Bones" has dropped out of seemingly nowhere, just a week ago was the news announced surprising many within the Black Metal community. Funeral Mist's last outing "Maranatha" was a mixed affair; a good release but not close to the sensational force of "Salvation" and the prior EP "Devilry" 9 years have passed since the last release and in that time Arioch [creator and currently the only member of Funeral Mist — Noizr] has been occupied with Marduk, imbuing a ferocity into the band that was much needed.
See also: Marduk unveils new song "Werwolf"
The announcement of Funeral Mist's return was met with both anticipation at their return and the concern that the album wouldn't be able to match the level of previous releases. I needn't have worried, "Hekatomb" is a powerful album demonstrating why Funeral Mist were championed by so many back in the early 00's.
Musically it falls somewhere between the ferocity of "Salvation" and the more restrained "Maranatha", the years spent in Marduk have obviously had an effect on Arioch, the trem riffs he favoured in the past have been replaced (for the most part) by intense batteries of chord riffs interspersed with the occasional melodic lines. Songs like "Within the Without" and "Shedding Skin" showcase the grandeur of Funeral Mist's ferocity that so many have come to love, whilst tracks like "Naught but Death" — particularly at the end, and "Pallor Mortis" display a more stripped back approach that gives the album's fury an opportunity to breathe into you slowly.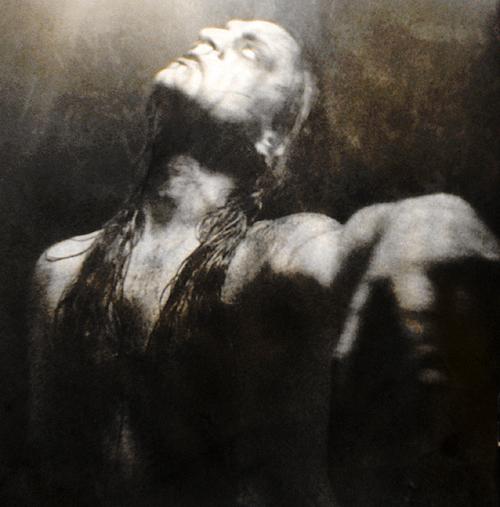 The production is by far the best yet for Funeral Mist, everything is clear and crisp, the vocals, high in the mix really give Arioch the opportunity to showcase his greatest asset with a voice that puts him leagues beyond the average black metal vocalist. Riff wise, "Hekatomb" displays Arioch's most accomplished and imaginative writing yet, with a less traditional approach to song building than he had done in the past. Sample use is par for the course with a Funeral Mist album and "Hekatomb" is abound with well sourced and fitting samples that serve the music spectacularly, particularly the one's at the end of "Pallor Mortis".
Overall I don't think I could have imagined a better return for Funeral Mist, this isn't "Salvation" part 2 which many Funeral Mist fans have been asking for, it's different to what I expected but in a refreshing way. It bears the hallmarks of a standard Funeral Mist album at the same time as injecting new life into the formula. Undoubtedly one of the best albums I've heard so far this year.
Reviewed by Dan