Review: Katatonia's sentimental "The Fall Of Hearts"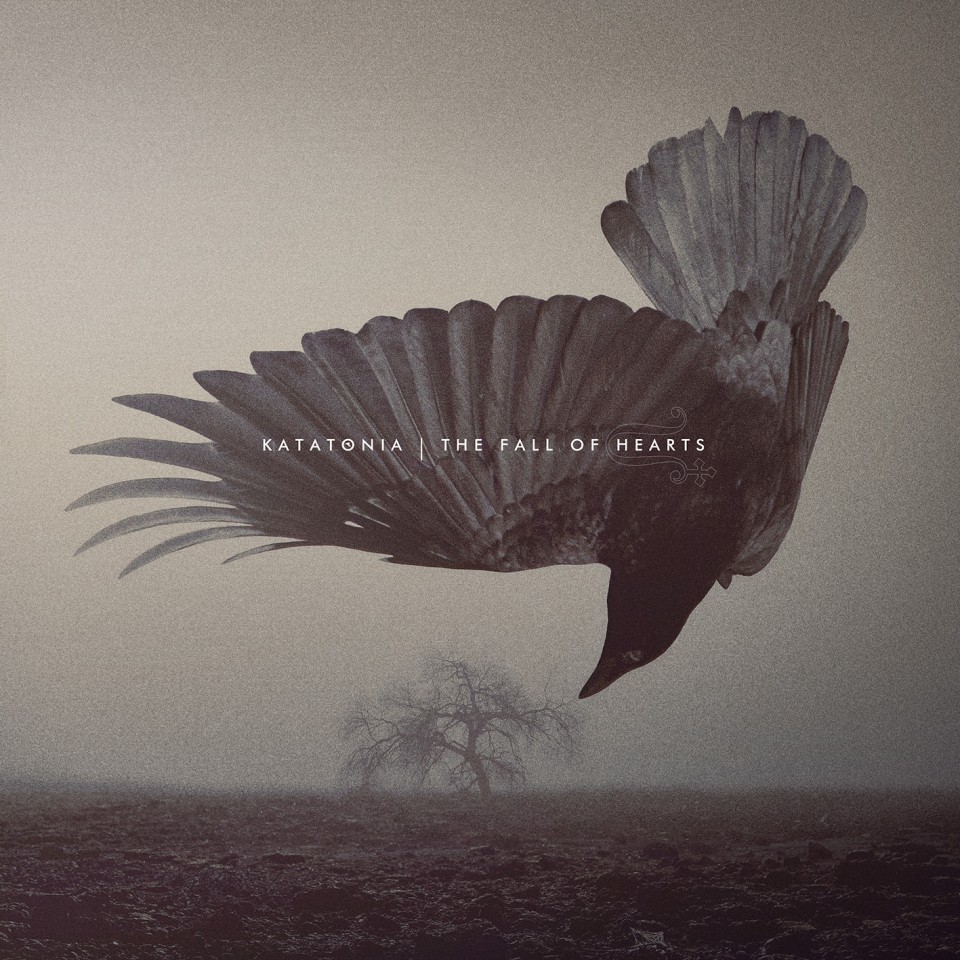 For almost the last two decades of the career, beginning with the third LP "Discouraged Ones" (1998), the Swedish metallers Katatonia have been eagerly moving away from brutal aggression. One by one every new album becomes more lyrical and includes soft keyboards. The guitars are still heavy, but their mid-tempo riffs sound more in the background now, giving way to acoustics. Speaking about the vocals, the last minor growling parties you could hear at "The Great Cold Distance" (2006) as the backing vocals and they seemed to be quite relevant. Nevertheless, the musicians hold true to their new, almost "lullaby" sound, playing in the genres of alternative and progressive metal. The tenth full-length album "The Fall Of Hearts", which follows "Dead End Kings" (2012), is performed in the same vein.
While working on the album the band has changed its lineup a bit, now drums were played by Daniel Moilanen (Runemagic, Heavydeath), and the guitarist Per Eriksson was replaced by Roger Öjersson (Tiamat). The CD was released on May 20 via Peaceville Records.
"The Fall Of Hearts" gathered twelve similar tracks and became the first release of Katatonia, which exceeds more than an hour. Some songs last more than seven minutes and move smoothly from one to another. However, the musicians skillfully combine melancholic melodies and powerful guitar riffs. Piano keys and acoustic parts add some sentimentality that makes the album very atmospheric, harmonious and just pleasant to listen. Jonas Renkse's thrilling vocals accompany the change of rhythm, alternating lyrics and heavy guitars.
Among the tracks that may gain the best insight of "The Fall Of Hearts" there is the seven-minute, title song "Takeover", which contains all of the above features, the soft rock composition "Old Heart Falls" that fluently goes over the semi-acoustic "Decima". So versatile "Last Song Before The Fade" also gets your attention with its dynamic, juicy sound of guitars and drums, sharp changes of rhythm and soft solos. The CD holds the listener in the same frame of mind and due to its diversity does not seem boring or overextended, even despite there are no such catchy riffs like the songs "Leaders" or "July" have from the same album "The Great Cold Distance".
Today, the musicians are getting ready for the European tour, which is scheduled till the end of October. The concerts start with several major open-airs, including Hellfest in France.
Tracklist:
Takeover
Serein
Old Heart Falls
Decima
Sanction
Residual
Serac
Last Song Before The Fade
Shifts
The Night Subscriber
Pale Flag
Passer
Bonus tracks:
Vakaren (Deluxe Edition Bonus Track)
Wide Awake in Quietus (iTunes Edition Bonus Track)
By Yuri Somov