Review for Metallica "Hardwired... To Self-Destruct"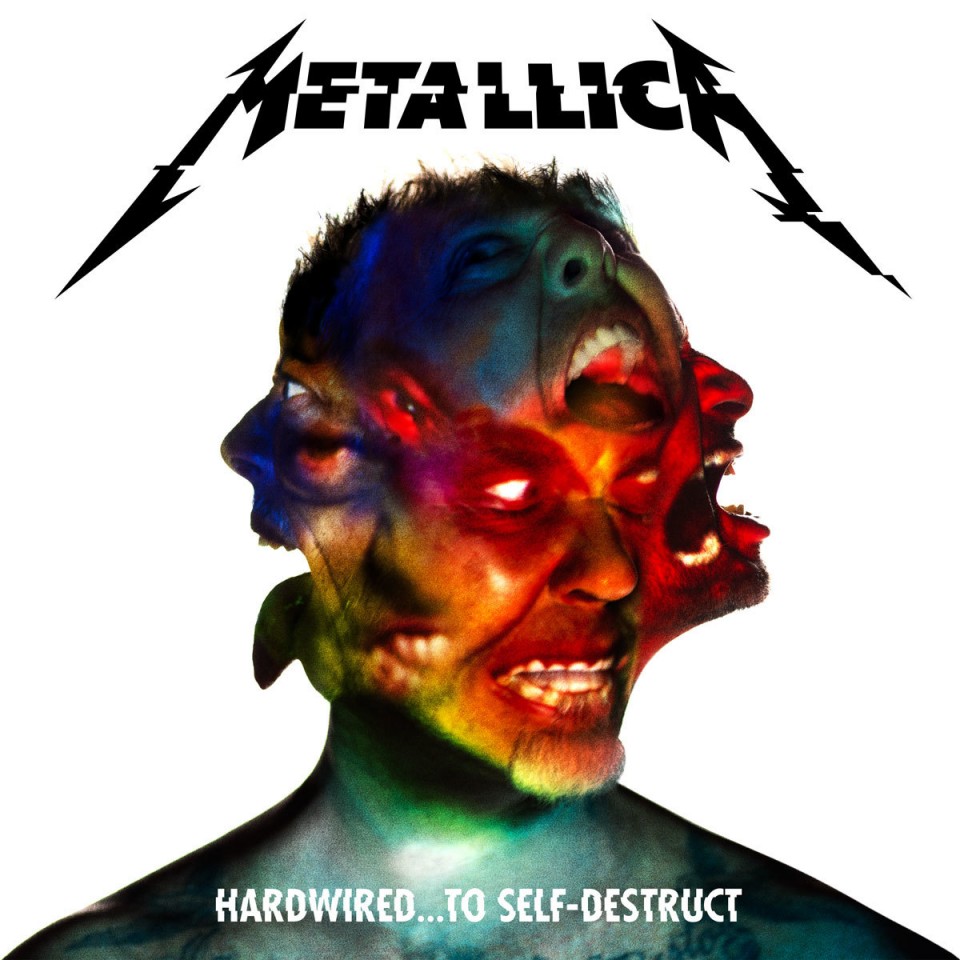 Releasing their long-awaited tenth LP, fully covered with all sorts of rumors and caustic jokes, these guys from Los Angeles have achieved several high-scores. Perhaps, even unsuccessful high-scores, because it's the first full-length record that covers a long eight-year break in their discography, apart from collaboration with Lou Reed and the underrated album "Lulu". The spectacular release was escorted by 12 videos for each song of "Hardwired... To Self-Destruct". And finally, this is the first LP from "iconic thrashers" since "Kill 'Em All" (1983), which does not contain Hammett's songwriting contributions. This is one of those funny stories, that flies around the album recording process, the guitarist lost his cellphone, where he kept more than 200 amazing recorded riffs, and because of that he was unable to present something special for the new band's work. Also, "Hardwired..." will be remembered as the first full-length album by Metallica, released on their own label Blackened Recordings.
The news, that the "Hardwired... To Self-Destruct" will become a double album, dragged some mixed response. Kinda, there is no point to release just 12 tracks on 2 CDs. Someone considered this as a great "show off", and someone suggested that in this way the musicians will earn twice as much. However, it seems that Metallica, who accustomed oneself to disappoint some part of the fans with each new record, for the first time decided to try the way in which it can be possible to please everyone. Did it work? Let's check it out.
So, opening this two-disc LP with a rather clumsy design, we get two completely different CDs of the same album. The musicians divided 12 songs into two parts, presenting their fans some kind of a high-quality mix of "Death Magnetic", "Kill 'Em All" and the self-titled "Metallica" on the first side and quite a peculiar combination of "Death Magnetic", "Load", and "ReLoad" elements on the second one. In general, "Hardwired... To Self-Destruct" sounds very close to its predecessor, that was quite expected. The record was produced by Greg Fidelman, besides that Lars Ulrich has repeatedly called it as the continuation of "Death Magnetic".
Fortunately, not all drummer's words become a reality, and it's worth noting that "Hardwired... To Self-Destruct" confidently exсeeds the previous release, receiving more points for tangible freshness, a variety of compositions and improved instruments: guitars have no longer that hiss, noisy sound, Ulrich's drums and bass sound much more convincing.
The first CD is for those Metallica's fans who ever eager after gallop rhythms of "Whiplash", heavy, skillful guitars of "Holier Than You" and hard slower motives like "Harvester Of Sorrow". Side 1 includes the band's most vivid, bold, rocking and moderately melodic compositions, that previously came out as official teasers, its title track "Hardwired", impulsive "Atlas, Rise!" and extremely juicy, but with a bit pop refrain "Moth Into Flame". Also, there is the hefty, though less ingenious "Now That We're Dead".
There are no great shakes on the album, yet it's hardly possible to find something extra. The band goes as one, they sound harmoniously and with palpable drive in every song. The CD is full of dashing riffs, furious tempo and some not too shabby guitar solos. The musicians' high skills can be heard in the sound of their instruments and Hetfield's vigorous vocals.
But the next CD has become kinda experimental for Metallica. The second side is full of mid-tempo compositions with torn rhythms, all of this is very far from the characteristics of the thrash metal genre. But please, no fat-brained controversy, like "there is nothing worthwhile since "Master Of Puppets".
The CD is pretty caching in its own way, even despite there are no songs to headbang. The musicians added some melody, from song to song it seemed that we can expect for a ballad, but, by the way, there is no slow burner this time. Instead, you may enjoy the great dynamic songs "Confusion", "Here Comes Revenge" and quite impressive speedy "Spit Out The Bone".
With the bold track "Murder One", Metallica paid tribute to the permanent Motörhead's leader Lemmy. On more than one occasion he became their guest on the scene, as well as both bands made some great covers for each other.
The total length of the album exceeded an hour. The musicians are still not above to play lengthy compositions and some of them have reached seven and even eight-plus minutes. This led to 77 minutes of common length, although the duration does not affect the overall impression or music quality.
For the most loyal fans, the band released their limited deluxe version of "Hardwired... To Self-Destruct", in which you may find the third CD. It gathered quite successful Metallica's covers for Deep Purple, DIO, Iron Maiden, their single "Lords Of Summer", as well as ten previously unreleased live recordings.
Hetfield has mentioned once that the band plays at its leisure. In other words, the musicians do not care much about critics' and their displeased fans' opinions. And despite the fact that "Hardwired... To Self-Destruct" fully confirms the frontman's words, the album is worth listening to. No doubts that someone will compare it with "Master Of Puppets" or will judge the band for those long eight years of waiting, but still, this record remains significantly sincere and impressively cheerful. And it's much more important than the number of releases or some forced purpose to strictly follow the genre.
Tracklist:
CD 1
Hardwired
Atlas, Rise!
Now That We're Dead
Moth Into Flame
Dream No More
Halo on Fire
CD 2
Confusion
ManUNkind
Here Comes Revenge
Am I Savage?
Murder One
Spit Out the Bone
CD 3
Lords of Summer
Ronnie Rising Medley (DIO cover)
When a Blind Man Cries (Deep Purple cover)
Remember tomorrow (Iron Maiden cover)
Helpless (Live)
Hit the Lights (Live)
The Four Horsemen (Live)
Ride the Lightning (Live)
Fade to Black (Live)
Jump in The Fire (Live)
For Whom The Bell Tolls (Live)
Creeping Death (Live)
Metal Militia (Live)
Hardwired (Live)
Check out all videos for Metallica's "Hardwired... To Self-Destruct" new album songs
By Yuri Somov