Perfect evening: How Solstafir and Myrkur show in Vienna feat. Árstíðir and Nordic Giants was held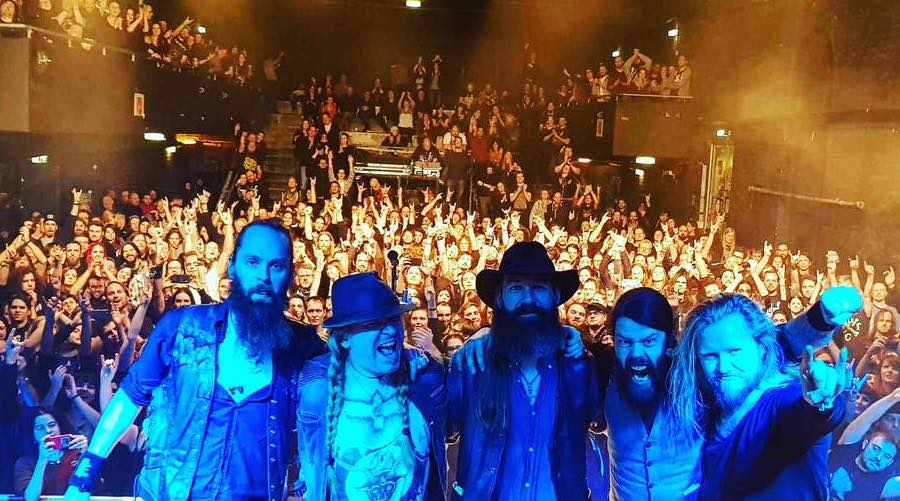 On the 8th of December, the Icelandic metal legends Solstafir visited the Arena in Vienna together with Myrkur, Árstíðir, and Nordic Giants.
The concert started perfectly with the set of Nordic Giants (UK). Deep basses and flashing bright lights were filling up the hall. The whole performance was accompanied by psychedelic videos on the background of the stage. It seemed more like a well-practiced piece of art than "just" a music show as the well-accentuated lights flashed together with the intensive drums and synthesizer.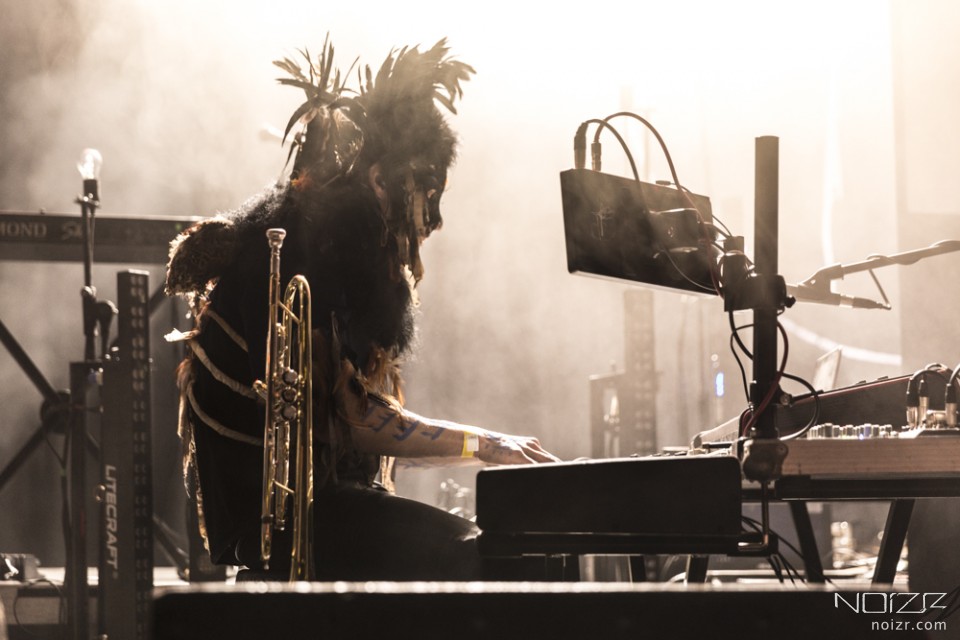 Nordic Giants setlist:
Evolve or Perish
Illuminate
Dystopia
Little Bird
Mechanical Minds
Together
Dark Clouds Mean War
Taxonomy of Illusions
Followed strong but smoothly by Árstíðir (IS). Calming acoustic sounds were spread through the audience. Soft colored lights were touching everything and everyone. They played a relaxing set and the audience was satisfied by their tones.
Árstíðir setlist:
Himinhvel
Things You Said
Mute
Heyr Himna Smi∂ur
Someone who cares
Systir
Shades
The next act was the great project Myrkur (DK). Soft female voices interrupted by intense screaming paired with hard black and calming folk elements. The audience was riveted by the fast but atmospheric guitar sounds and even though the high pitched voice of the female vocalist (which isn't everybody's thing), the band had the crowds approval.
Myrkur setlist:
Mareridt
The Serpent
Ulvinde
Onde Børn
Vølvens Spådom
Jeg Er Guden, I Er Tjenerne
Måneblôt
Elleskudt
Skøgen Skulle Dø
Ska∂i
De Tre Piker
The headliners of this evening's concert started out with the same Nordic spirit as they did at their last concert in Vienna some time ago. Supported by a huge crowd, they started their set with a song from their new album "Berdreymin" which came out earlier this year. Even though their drummer Guðmundur Óli Pálmason left the band in 2015 after "Ótta", their new band member Hallgrímur Jón 'Grimsi' Hallgrímsson was in no way inferior to the old one.
The show continued as atmospheric and close to the audience as we're used to it from Solstafir and finished powerfully with one of their older songs from "Köld".
Sólstafir setlist:
Silfur-Refur
Òtta
Lágnaetti
Ísafold
Köld
Hula
Fjara
Bláfjall
Goddess of the Ages
Photos, text by Larissa Groß, Light Art Pictures
Noizr Zine thanks Roman Hödl from District 19 for the accreditation