​Marvelous doom to 25th anniversary of My Dying Bride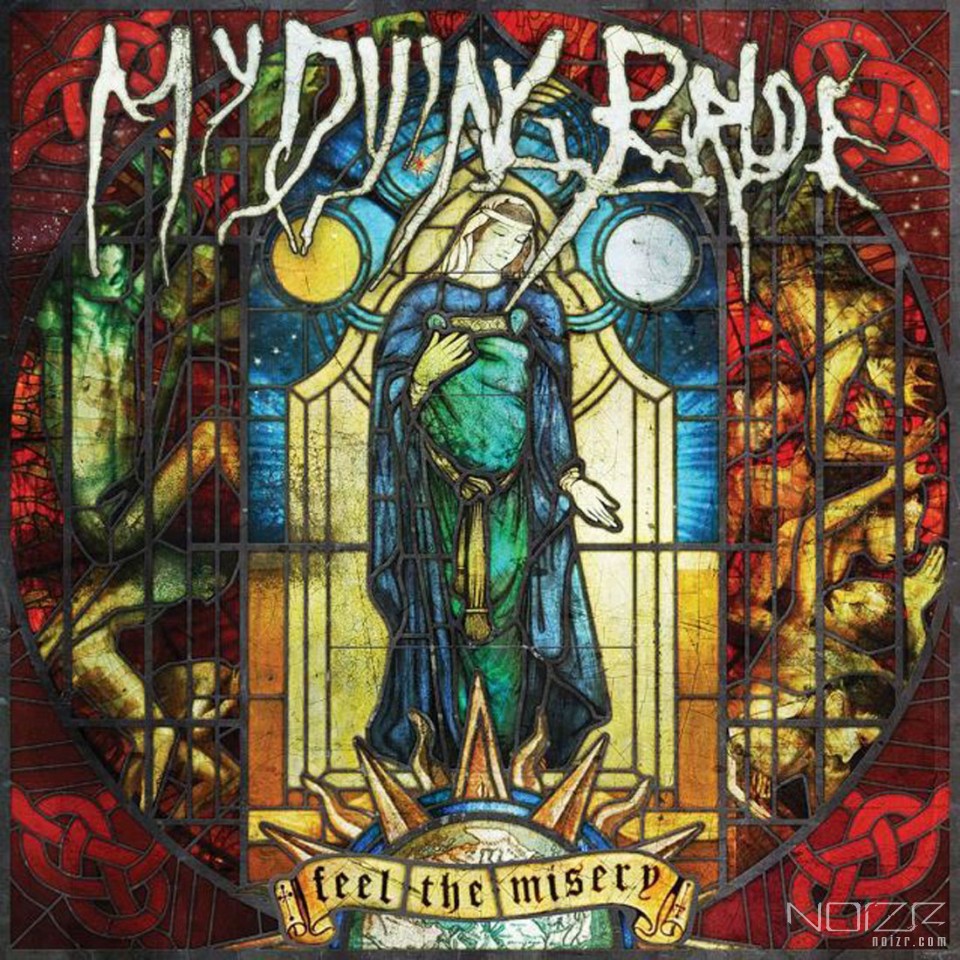 The British metallers My Dying Bride celebrate their 25th anniversary with the new studio release. "Feel The Misery" is the collection of deep, atmospheric doom/gothic metal which becomes the twelfth album of the genre progenitors. From the 19th of September, the record is available on CD, vinyl and even as a special edition set, consisting of two CDs, two vinyls and a booklet.
Listening to "Feel The Misery" you can enjoy tangible motives of classical My Dying Bride's style. There are gloomy and lingering guitar parties, death metal notes and rotation of growling and Aaron Stainthorpe's pure vocals. Moreover, the original staff guitarist Calvin Robertshaw returned to the band after 15-years brake and took part in recording. "Feel The Misery" was released via Peaceville Records.
Tracklist:
And My Father Left Forever
To Shiver In Empty Halls
A Cold New Curse
Feel The Misery
A Thorn Of Wisdom
I Celebrate Your Skin
I Almost Loved You
Within A Sleeping Forest
Worth to mention, that the album, as its name, has an incredibly deep and intense atmosphere. It encourages us to feel pain and suffering, to walk through dark path meeting sorrow. Eight tracks with 62-minute overall length create sullen mystical picture, which was commented by My Dying Bride's vocalist as following:
"It is a picture of fallen bodies and broken limbs and the despair of having to collect them all up carefully, as they are your kinfolk, and place them gently together back into the earth from where they come," – Aaron Stainthorpe says
Like the previous records, "Feel The Misery" becomes a short list of prolonged compositions with related genre and character. Listening to the album, we can hear balancing between death/doom/gothic metal and symphonic accompaniment that mostly expressed in "Feel The Misery", "I Celebrate Your Skin" and "I Almost Loved You" tracks.
"Eight new compositions detailing the path of life through dark doors and the burdens we all must endure simply to make it to the end," – My Dying Bride's members say
To sum up, the British musicians present with "Feel The Misery" release the new great collection of emotional and shrill doom metal. Certainly, the record has all chances to be called one of the heaviest and most gloomy My Dying Bride's works.
Read also: My Dying Bride's new video inspired by masterpiece "The Raft of Medusa"
By Yuri Somov
Quotes from the interview: New Noise Magazine