​Gloomy theater of the mad nine: Review for "Slipknot: Day of The Gusano" concert film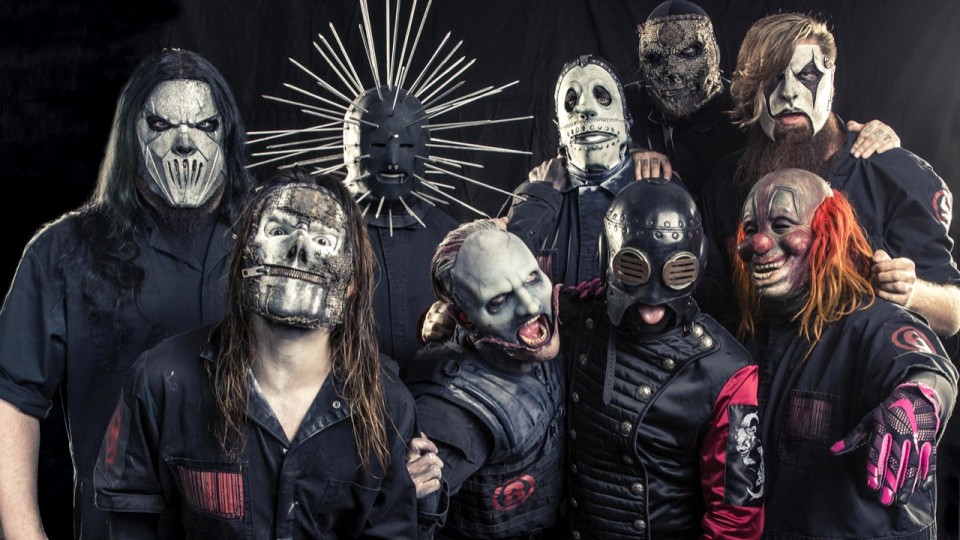 Needless to say, that half-naked spectators, waving their clothes over their heads, I happened to see in the cinema for the first time? Yes, perhaps, I should mention that, because what, if not this fun fact, then what better describes the past screening of the documentary "Slipknot: Day of The Gusano" in Kyiv?
It starts with the fact that KyivMusicFilm continues to show the live concert movies in Ukraine. So recently we've reviewed "David Gilmour: Live at Pompeii", and this time, on the last Thursday, September 21, the capital's cinemas gathered admirers of Corey Taylor's crazy nine musicians. Together with Kyiv, the rhythms of the explosive film were tapped by the spectators of Kharkiv, Lviv, Odesa, and all over the world where "Day of The Gusano" was screened.
"Day of The Gusano" is a film, directed by Slipknot's percussionist Shawn Crahan, with an impressive visual imagery. One of the band's ideologists, also known under the pseudonym 'Clown', filmed in a certain way a special concert of the nine. In December 2015, the musicians visited Mexico for the first time, having organized in its capital the Knotfest, attended by thousands of people, and a show in support of their latest, for that time, release ".5: The Gray Chapter".
Slipknot's shows over the years turned into a gloomy theater, breathing fire and impressive energy. And the value of "Day of The Gusano" lies in the fact that dozens of camera angles, from the camera on the Clown's microphone to the floating drones in the sky, allow the viewer to feel himself one of a crowd of raging "maggots".
Here you can see Sid Wilson who runs around the stage as a madman, waving the flag of Mexico, and at the same time, Crahan is torturing iron barrels with a beat, and Chris Fehn is pounding the drums with such force that his Pinocchio nose is barely perceptible in the frame. The breathless Taylor seems to be giving out the roar "If you're 555, then I'm 666" with the last effort, the crowd is exulting, and in the cinema hall the sound of stomping feet is so loud as if the subway was under the floor.
The film is divided into parts, and every two or three songs are accompanied by comments of musicians, short videos of their acquaintance with Mexico, as well as episodes of Meet&Greet, which led the fans into a real delight.
In general, "Day of The Gusano" certainly will like not only die-hard "maggots". In addition to the impressive visual imagery, this is an excellent charge of emotions and a lot of interesting information, brightened with humor and even sentiments.
Do not miss documentary about the last Black Sabbath's show "The End Of The End" which will be shown on September 28 all over the world. Check out the showtimes here: http://www.blacksabbathfilmtickets.com

Reviewed by Yuri Somov
Translated from Russian by Anastezia
Noizr Zine crew expresses its gratitude to KyivMusicFilm for the accreditation to the movie