Check 'Em All: Non metal releases selection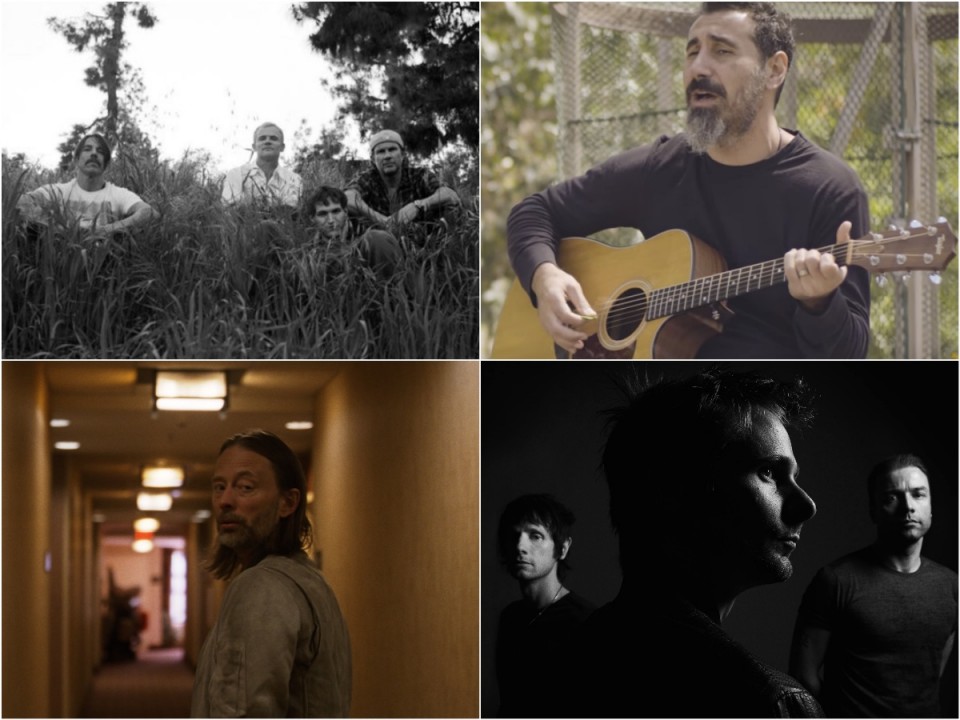 The new Check 'Em All material includes new releases from rockers Red Hot Chili Peppers, Radiohead, Serj Tankian and Muse.

Red Hot Chili Peppers — album "The Getaway"
Release: June 17 via Warner Bros. Records
Tracklist:
The Getaway
Dark Necessities
We Turn Red
The Longest Wave
Goodbye Angels
Sick Love
Go Robot
Feasting on the Flowers
Detroit
This Ticonderoga
Encore
The Hunter
Dreams of a Samurai
After 5 years since "I'm with You" release, Red Hot Chili Peppers' rockers pleased threir fans with the long-awaited announcement of the new album "The Getaway". In early May, the band unveiled the front cover, tracklist, and the new song "Dark Necessities". The Americans' eleventh record comes out on June 17, due to this release, the band goes to the worldwide tour, as a part of which they are to perform on July 6 at the Kyiv's U-Park festival.
Serj Tankian — song "Artsakh"
Serj Tankian is an Armenian-American singer, so it wasn't a surprise that the Nagorno-Karabakh conflict, which broke out in early April, did not leave the musician untouched. A few weeks later, System of a Down's vocalist presented an acoustic song "Artsakh", dedicated to the residents of the breakaway region.
Radiohead — album "A Moon Shaped Pool"
Release: May 8, June 17 via XL
Tracklist:
Burn the Witch
Daydreaming
Decks Dark
Desert Island Disk
Ful Stop
Glass Eyes
Identikit
The Numbers
Present Tense
Tinker Tailor Soldier Sailor Rich Man Poor Man Beggar Man Thief
True Love Waits
Late April and early May, the press and music fans dubbed as "Radiohead's week". Just in a few days, the British rockers teased the Internet users, intrigued their fans mailing lists with a mysterious message, released the two video clips and eventually presented the ninth album "A Moon Shaped Pool". The new record was received with a great excitement by the fans and music critics, who called the release, citing Rolling Stone, as the band's "haunting, stunning triumph".
Muse —
video clip "Aftermath"
The British rockers Muse released their new clip on an anti-war song "Aftermath". The animated video for the song was created by the Japanese director Tekken, who previously worked on the band's video clips "Follow Me" and "Exogenesis: Symphony Part 3 (Redemption)". The song "Aftermath" is taken from Muse's latest album "Drones", which is to be presented on July 8 at the U-Park festival.
By Anastezia
Photo credits: Clara Balzary, Serj Tankian, Radiohead, Danny Clinch
Read other Check 'Em All compilations: